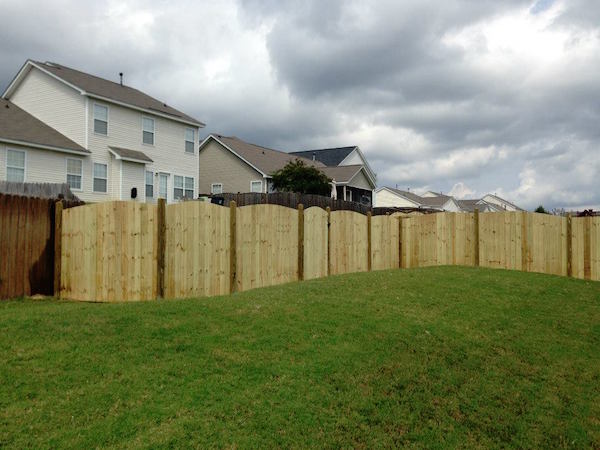 Adding a wood fence to your landscaping scheme can transform your outdoor living space and enhance the style of your home. Whatever your wood fencing idea is, there's a good chance that there is a product on the market to fit both your needs and your tastes, as well. Many wood fence options are available, and there are plenty of things to consider before you decide on what you'll put on your property. Of particular concern are the species of wood the fence is made of, how that wood has been treated, and what part of the tree the wood is taken from.
Wood Fencing Ideas: What Species Is Right for You?
The species of tree your fence wood comes from will not only play a role in how your property looks, but will also have a big role in determining how well your fence holds up to the elements. While pine is probably the most common type of wooden fencing, options like redwood, cedar, and spruce are also very popular.
Redwood fences can be expensive in higher grades, but it makes an outstanding fence material. If this type of wood is not available in your area, it usually can be special ordered. Untreated spruce picket fences and cross rails are most commonly used in prefabricated 4×8- or 8×6-foot picket and stockade-fence sections that you find at your local hardware store. Cedar wood contains an oil that makes it naturally resistant to rot and insects; this is why it can be found not just in fencing, but in many other outdoor settings, too.
Heartwood and Sapwood Fence Options
Another thing to consider with wood fencing options is where in the tree the wood you use comes from. Wood from deep inside the tree (called heartwood) is generally stronger and will have far fewer knots. Sapwood (wood taken from the more outer regions of the tree) is less expensive, but prone to rot more quickly and have more knots. Even if you use sapwood for your fence panels to save money, you might want to consider heartwood for posts and other structurally important fence parts. Construction heart, construction common, merchantable heart, or merchantable grades are excellent choices for fencing. Merchantable heart, construction heart, select heart, or clear all heart will be more expensive, but make good choices for posts and any other part of the fence that touches ground.

Wood Fencing Ideas: To Treat or Not to Treat
When considering your wood fence options, is it better to purchase a less expensive wood that's been pressure treated, or a more expensive wood that has not? The answer to that will vary greatly by the situation and the area of the country you live in. Pressure-treated pine is the standard when it comes to building a long lasting, but affordable, fence. Pressure-treated wood may not be the best looking of the wood fencing options, but for the price, it provides excellent resistance to rot and insects.
More exotic tropical hardwoods like ipe are very expensive, but because of their density, can last an extremely long time in an outdoor setting without employing any of the harsh chemicals used to treat pine.
No matter what kind of wood you purchase, you'll have the option of applying a weather seal to it to extend its life. If sealed properly and annually, you might get double the duration out of your fence compared to leaving it unsealed. When it comes to sealing pressure-treated wood, you may need to wait several weeks before applying a water repellent. You can test the wood by sprinkling water on it. If the wood absorbs water quickly, it's ready to be sealed. If the wood doesn't absorb water, let it dry for several weeks before sealing.
1 Comments