When it comes to backyard privacy and security, choosing a vinyl or wooden fence are both sound and reasonably-priced options. Let's explore the pros and cons of each type to decide which is right for your home.
On This Page
Vinyl Fences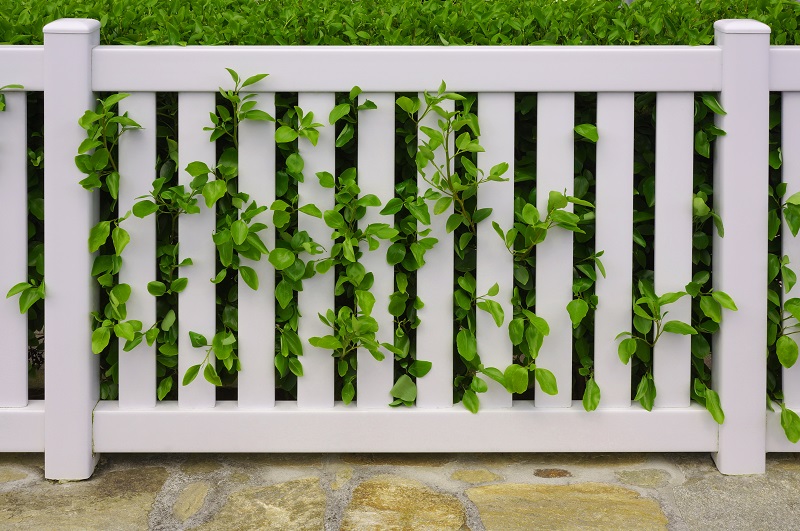 Vinyl fencing is an attractive and low-maintenance addition to any home. Available in a variety of styles, its non-porous surface makes cleaning easy. With regular maintenance, it can last decades.
PVC vs. Vinyl Fences
People often use the terms "vinyl" and "PVC" interchangeably, but the materials are not the same. PVC is a type of vinyl known for its durability and affordability. Manufacturers only use PVC for this type of fencing.
Wood Fences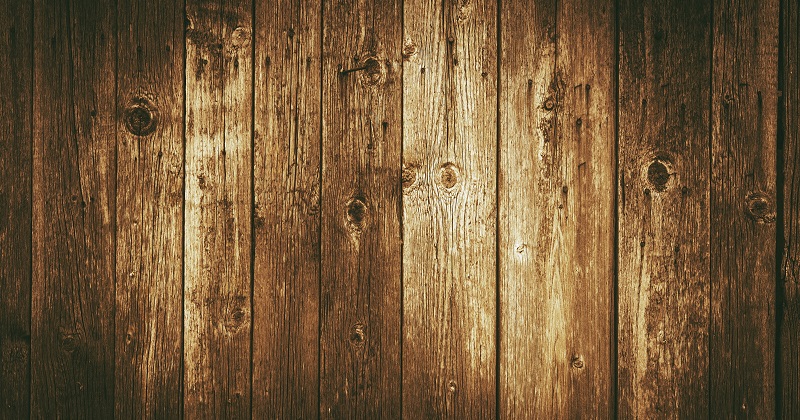 These come in a wide variety of types and styles at a broad range of price points, making it an appealing choice for homeowners. Known for being aesthetically pleasing, lumber typically requires weatherproofing to improve longevity.
Wood Type Cost Comparison

| Type | Features | Price Per 6-Foot High Picket |
| --- | --- | --- |
| Pressure-Treated Pine | Inexpensive, treated to resist moisture & rot | $1-$5 |
| Cypress | Naturally deters insects, rot-resistant | About $2 |
| Cedar | Rot-resistant, contains natural oils that deter insects | $2-$3 |
| Bamboo | Durable, eco-friendly | $3-$5 |
| Spruce | Affordable 7 durable, available in prefabricated pickets | About $5 |
| White Oak | Tough & hardy, may wrap or bow | $5-$10 |
| Black Locust | Tough, can last for decades without significant maintenance | $5-$10 |
| Western Red Cedar | Beauty; naturally resists moisture, rot & insects | $6-$8 |
| Composite | Durable, attractive, needing very little maintenance | $6-$10 |
| Redwood | Most expensive, aesthetically pleasing, must be treated | About $8 |
| Tropical Hardwoods | Durable and beautiful, must be pre-drilled | $8-$15 |
Need to find a fencing pro?
Which Is a Better Fencing Material?
When comparing all types of wood to vinyl, which material is best?
Vinyl/PVC is best for…
Wood is best for…

privacy
low-cost installation
longevity & durability
easy cleaning & maintenance

materials cost
appearance and style
easy, inexpensive repairs
Which Is Cheaper? A Cost Comparison
Vinyl and PVC fencing costs about $17 per linear foot, excluding installation.
Wood fencing costs about $12 per linear foot.

The lowest material cost option: Wood
Appearance & Styles
Both are available in a variety of styles, but which is more aesthetically pleasing?
Vinyl
Pros
Looks newer longer. You can buy panels, decorative toppers, and rails off the shelf in a variety of colors and styles.
Cons
The overall look is less appealing. Its synthetic appearance stands out against natural background.
Wood
Pros
Natural look appeals to most homeowners and blends in well with surrounding foliage. Style options, like picket and split rail, can match any budget.
Cons
Its look can degrade over time, causing a negative impact on curb appeal.

The best looking choice: Wood
Privacy
Which material works better for privacy fencing?
Vinyl
Pros
Won't expand or contract, leaving no gaps and ensuring privacy. They come finished on both sides, so your neighbor won't have to look at an unattractive "back" side. Vinyl lattice fences, which allow more light to pass into your yard, are easier to clean and maintain than wood.
Cons
Lack of space between panels makes them more susceptible to wind damage.
Wood
Pros
Blends into the environment better than vinyl, creating a more pleasant look while keeping people and pets where they belong.
Cons
Boards can warp, leaving spaces in between. The back is not as attractive as the front, which may change your neighbor's view.

The best choice to keep your privacy: Vinyl
Installation & DIY
Which type is easier to install yourself, and which is less expensive for a professional to work with?
Vinyl
A fencing pro will charge the same hourly rate for either installation, but a vinyl fence should take less time to install, making it less expensive.
Tongue and groove panels and pickets connect easily with one another, making it easier to install for an inexperienced homeowner and less expensive for a professional.
Wood
Requires a variety of skills and equipment.

The easiest and cheapest to install: Vinyl
Length of Life
If it's longevity you're looking for, there's a clear winner.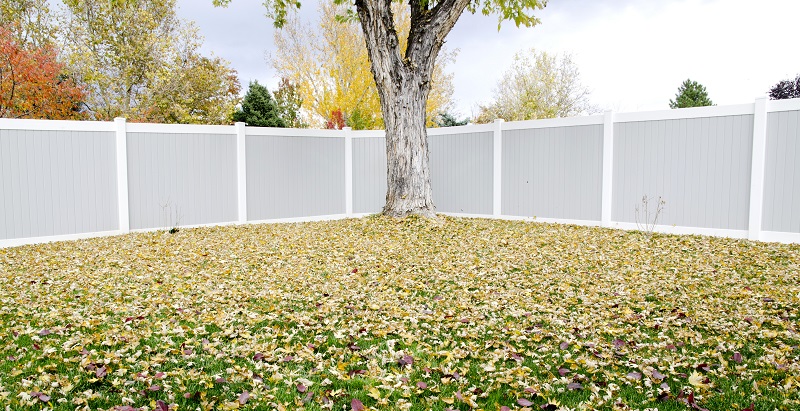 Vinyl – It's difficult to damage and can last up to 100 years with minimal maintenance.
Wood – With regular maintenance, it usually lasts about 20 years. Higher-quality lumber may last longer.

The longest-lasting material: Vinyl
Durability
Which material is stronger?
Vinyl
Pros
Typically fares well against inclement weather, extreme temperatures, pests, and fungus.
Cons
Tightly-spaced panels do not allow drafts to pass through, making it more susceptible to high winds.
Wood
Pros
Professionals install with small spaces between pickets to allow wind to pass through, making them less likely to fall during high gusts.
Cons
Insects and moisture can cause rot. Temperature changes cause wood to expand and contract, decreasing its stability over time.

The most durable choice: Vinyl
Consult with a fencing installation pro?
Maintenance & Cleaning
How easy or difficult are each to maintain?
Vinyl
Pros
No spaces between panels means there is no place for debris to get stuck. Cleaning requires only soapy water or a pressure washer.
Cons
Shows dirt more readily than other types and requires frequent cleaning.
Wood
Pros
They get dirty, but it's more difficult to see.
Cons
Debris from storms can stick in the small spaces between pickets. Cleaning the porous surface can be difficult.

The easiest to maintain: Vinyl
Painting & Finishes
If you want your fence to reflect your sense of style, which type should you pick?
Vinyl – Produced by manufacturers in a range of prefabricated styles and colors. Once selected, you will not be able to paint PVC or noticeably change its appearance.
Wood – You can paint or stain it in any color. You can also seal it with a clear coat to preserve its natural finish.

The easiest to paint: Wood
Replacement & Repairs
The cost to repair your fence could be a deciding factor in the material you choose.
| Vinyl | Wood |
| --- | --- |
| Repairs, while few, usually require the expertise of a professional, so they may cost more. Because it typically comes in panels, replacing a whole panel for a small amount of damage may also be costlier. | You can repair or replace pickets quickly and easily using tools and supplies most homeowners own. |

The best material for a quick fix: Wood
Property Value & ROI
Installing a fence may increase your home value with added privacy and an updated look.
Vinyl
Pros
Because these structures keep their appearance better over time, they may increase the resale value of your home by more.
Cons
If a prospective buyer doesn't like the finish of an existing PVC fence, they must replace the whole structure.
Wood
Pros
They have a classic look, and you can update them with paint or stain prior to placing a home on the market.
Cons
Ill-maintained wood fences can reduce a home's curb appeal.

The best ROI: Tie
Get a quote for your project from a pro
Compared to Other Fencing Types
Depending on your budget and other requirements, other fencing types may better suit your needs.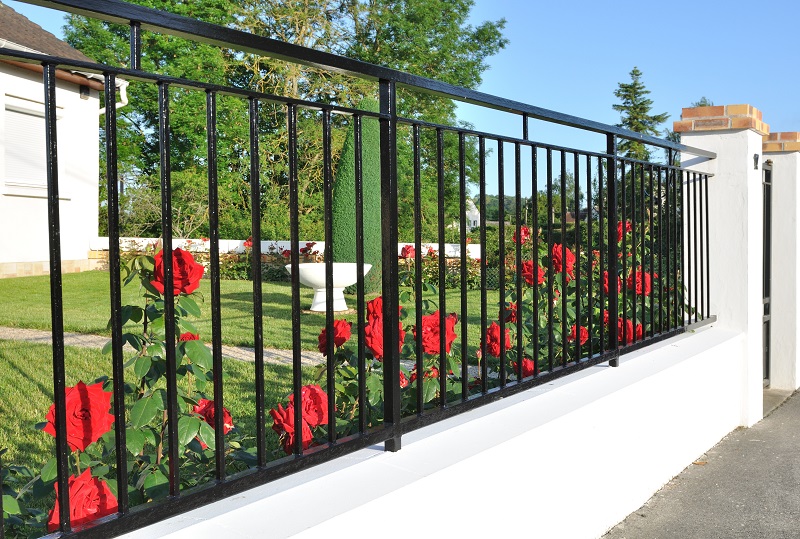 Wood vs. Vinyl vs. Composite
If you aren't sure which type is best for your home, you may want to consider a composite wood fencing option. At around $25 per foot to install, composite initially costs more but needs virtually no maintenance. They offer the look of wood and the ease of vinyl, making it a happy medium for many homeowners.
Versus Metal, Aluminum
Aluminum fences cost more up front, but they are inexpensive and easy to install. Metal fencing costs between $2,000 and $5,050 to install and is easier to maintain than wood over time. However, it doesn't offer the privacy of wood or vinyl. Strength varies depending on the type of metal you choose.
Chain Link
Chain link fencing is inexpensive, maintenance-free, and durable. It does not offer much in the way of privacy or appearance, however.
Wrought Iron
Wrought iron fencing costs range from $1,300 to $4,200. In addition to being strong and low maintenance, wrought iron is perfect for decorative designs and high-security applications. The effect of weather on the material increases its beauty over time. It is also the most expensive choice.
Get started with a pro today
Reviews for Top Brands
Big box stores sell wood fencing, or you can buy it at local lumber yards or mills. Each of these retailers features product from the top lumber producers.
When looking for a vinyl brand, consider factors like quality and the availability of a warranty.
Top vinyl brands include:
Husker
Glidelock by ActiveYards
Kroy
Illusions
Weatherables
CertainTeed by Bufftech
2 Comments