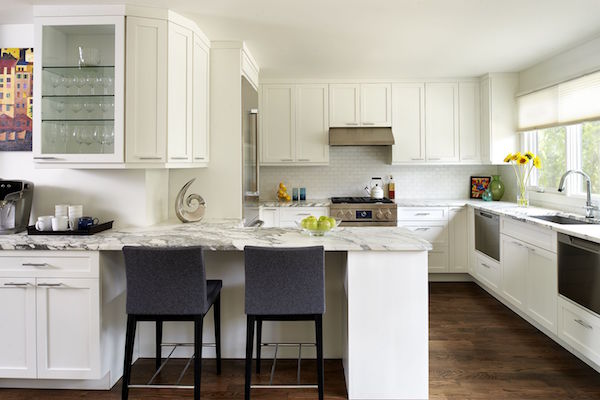 Details are what separate magazine-quality designs from mediocre décor. If you're after professional-grade decorating, consider hiring an interior designer. Here are five ways they can help you create the interior design you'll love:
Spatial solutions. Oddly shaped or cramped rooms are no match for an interior designer. Designers will provide individual solutions for any home, regardless of size, layout and current décor. Make a list of the difficult areas in your home and ask your designer for suggestions.
Access to resources. Designers have access to a variety of materials — sometimes at a lower cost. Talk to your pro about ways you can incorporate new, invigorating design elements into your project. Or, ask about stylish updates to your traditional décor. Your designer will be able to suggest the perfect materials for your project, no matter your vision.
Attention to detail. Whether it's an accent wall, an exposed-beam ceiling or a new living room rug, your designer will know how to tie everything together.
Long-term savings. Hiring an interior designer isn't cheap. But a design pro will help you avoid costly mistakes, such as mis-measurements or improper installations. Also, your pro's designs can help to ensure your home is outfitted with timeless décor. Opting for trendy decorations will result in a dated aesthetic and an all-too-soon redesign.
Boosted home value. Not all design updates add value to your home. Hard-to-maintain or dated décor can detract from your home's appeal. A professional designer will help you avoid value-damaging decisions and ensure that your designs enhance your home's charm.
Ready to start your interior design?
Find Pros
No Comments Yet