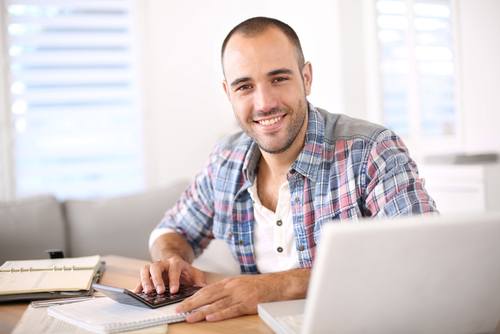 Remodeling a room in your home – whether it's a kitchen, bathroom or bedroom – is a big task that requires a lot of coordination and planning.
The first and often the most daunting task is figuring out how you will finance your project. The good news is that there are a number of options to consider. Here are some tips for finding the right solution to fit your personal financial situation:
Cash
Bonus of Paying with Cash:
Cash is a great option if you can save enough money. By paying for your remodeling job up front you will not be responsible for making payments to anyone. You will simply have to pay for the items as you need them from your own financial reserve.
Negative Sides of Paying with Cash:
Even if you are able to come up with the money to pay for your project you should make sure that you are not spending all of your savings. It's a good idea to always have 3-6 months of living expenses covered, so if paying for your project in cash means emptying your savings account, you might want to consider other options.
Home Equity Loan
Bonus of A Home Equity Loan:
Home equity loans sometimes come with a longer time for repayment, meaning that you can have a larger loan for bigger remodeling projects and have the time to pay them back. You may also be able to deduct the entire payment off of your taxes at the end of the year.
Negative Sides of a Home Equity Loan:
Acquiring a home equity loan is no easy task. First, you will have to allow your house to be used as collateral for the loan. Then, you may have to wait six to eight weeks before you have an answer about whether you qualify. You may also be responsible for some other fees involved including appraisal costs, title searches, and possibly attorney fees if necessary. There may also be a limit on the amount you can borrow which is based off of what it appraises for and any withstanding mortgages.
Credit Cards
Bonus of Using Your Credit Card:
Convenience is the main bonus here, as well as any benefits you might get from credit card points that you can cash in later. You can also look for credit cards that have introductory rates or grace periods.
Negative Sides of Credit Cards:
While credit cards are a convenient way to pay for things, they are not a great way to finance a large purchase if you can't pay down your balance within 30 days. Many have much higher interest rates than other kinds of loan products, and it's easy to get caught in a cycle of making the minimum payment each month. Finally, very few credit cards offer a fixed interest rate, meaning they can change the rates whenever and however they decide.
Personal Loans Through an Online Marketplace
Bonus of an Online Marketplace
Marketplace lending, also called peer-to-peer lending, is an increasingly popular option for borrowing up to $35,000. Platforms such as Prosper are becoming increasingly popular because of fixed terms and fixed rates that are often lower than credit cards. You can easily pay off your loan with automated direct payments, and there are no prepayment penalties, so you can pay the loan off in full at any time. It's also less time instensive than other options, with the approval process taking just a few minutes and the opportunity to get your loan within just a few days.
Negative of Online Marketplaces
Like any loan, you should compare interest rates before taking out a loan to make sure you are getting the best rate that you can qualify for. Loans through online marketplaces are also not a great option for people with low credit scores. Platforms such as Prosper require a credit score of 640 and above in order to qualify.
Acquiring a Personal Loan Through a Bank
Bonus of Using a Personal Loan Through a Bank:
Banks usually offer a fixed interest rate; this means that like the marketplace loans you are have one rate until the end of the loan term. Also, if it is through your bank you can set up direct payment so that you never have to worry about paying the bill on time. Banks may also offer a longer time to pay back the total loan amount.
Negative Sides of Personal Loan Through a Bank:
Personal loans tend offer interest rates that are higher than other loans. Also, some banks have a fine print about the payback time, this means sometimes you will be penalized if you pay your loan back before it is due. You will need to carefully check each banks specifications to avoid unforeseen penalties.
5 Comments