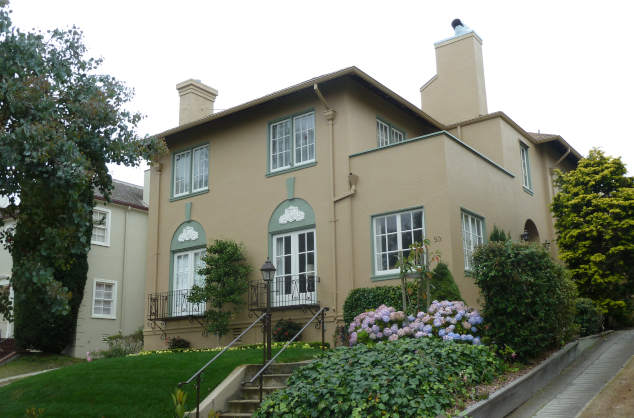 Q: What kind of damage (i.e. drywall, bathroom tile, etc.) will result from leveling a home?

A: If the whole house is out of level or uneven due to the foundation, you will probably be best served having a house mover pick the whole house up, have the foundation repaired/replaced and then having it reinstalled on the new foundation. If the foundation is OK but the structure of the house is failing, you may be able to have it repaired in place.
In any event, you first need to determine why the building is out of level. A structural engineer or architect with experience in this type of work is the place to start. Call around and ask if they have done this type of work and ask for references. Call the references. Make sure they have done something similar. This is pretty specialized work. The professional will be able to advise you as to how he sees the repair taking place and what contractors you will need. Have the professional inspect the work before you make final payment so you can be sure it was done per his directions. That way if something goes wrong or the repair doesn't work, you can look to the professional as well as the contractor for relief. Make sure the professional has Errors & Omissions insurance and get a certificate from his agent with you listed as the certificate holder.
As far as what the effects of leveling the house will be is equally tough because I don't know how far out of level it is and how long it has been this way. The house is 50 years old and assuming it has been going "out of level" for much of that time, the effects of the shifting have been fixed over the years. Once you level it, doors won't close properly, ceramic tile will probably crack, plaster will crack, and windows may cease to work. You really need to do a cost/benefit analysis before you undertake this. If it's serious enough to consider "leveling" then there will probably be lots to fix or replace when you're done.
This information is brought to you by Don Powell of Powell Building Corporation in Mt. Laurel, NJ.
No Comments Yet