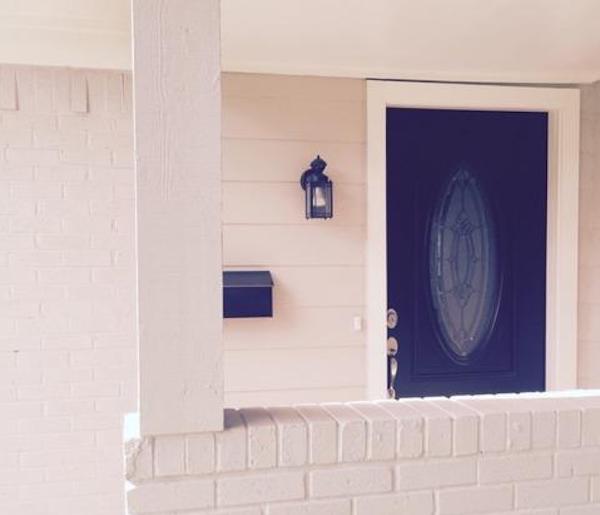 The time has come for you to enjoy the fresh air on your back patio while you wait for your guests to arrive or be able to do yard work while you wait for the pizza delivery driver to show up. Doorbells are designed today to let you know when you have a visitor no matter where you are. Often, wired doorbells can't be heard in some areas within the house. Plus, when you decide to unplug your doorbell and install a wireless version, you can have your privacy when you truly want it by turning the thing off.
Features and Security
The most basic features of wireless doorbells include nothing more than a transmitter and a receiver(s). Transmitters typically run on AA, AAA or 9V batteries; receivers can be battery-operated or can be plugged into an electrical outlet in your home. The most common type of receiver emits a chiming sound, but many models offer distinctive ring options. Wireless doorbells also frequently come with an intercom system that allows the homeowner a means of communication with the visitor without actually going to the door. More high-end models of wireless doorbells provide a code specific to your home that prevents other nearby systems from accidentally or intentionally accessing your system. Multiple frequency options are also available to further limit the risk of interference.
Reliability and Expense
Unlike much wireless technology, wireless doorbells are extremely reliable. Maintenance involves little, if anything, more than replacing the batteries. In fact, many homeowners decide to purchase one when their original doorbell stops working—most frequently when the transformer that converts house current to low-voltage current has gone bad. If you're installing a new doorbell, a wireless one will circumvent the need to fish new electrical wiring through existing walls.
Ready to start your
wireless doorbell

?Find Pros
If you're building a new home, a wired doorbell will only create cumbersome, unneeded wiring when you're most likely seeking to create as simple and elegant a home as possible. Not much more than a glorified remote, a wireless doorbell is now comparable in price and creates more versatility for future upgrades.
GSM-based Technology
Besides just being able to hear a visitor from outside your home, the newest technology allows a house visitor to page you on your cell phone. You can be hundreds or even thousands of miles away and be able to let a gardener or maid into the house without compromising the security of your home. Older version wireless technology used radio frequency (RF) systems, which only hold a transmitting capacity of a few hundred yards, while newer transmitters are increasingly using global system for mobile communications (GSM) technology that promises to eventually deliver a limitless transmitting range. The technology is essentially the same kind that's used in several cellular networks.
No Comments Yet