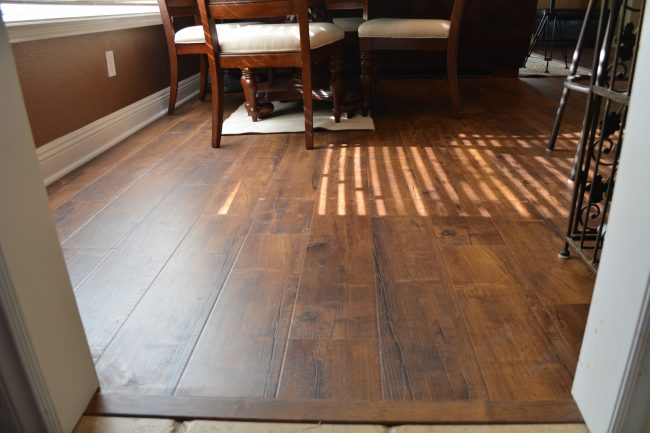 If you notice asbestos tile in your home, it's not the end of the world. Unlike other asbestos applications, asbestos tile poses little threat to your family's health. Still, many homeowners feel uncomfortable with asbestos in their homes. If you want to neutralize your asbestos but aren't ready for an expensive removal, consider installing new flooring directly over your asbestos tiles. Asbestos is only harmful when it's airborne, so installing a wood floor over your asbestos tile is the easiest way to avoid disturbing any dangerous particles.
Flooring Considerations
Carpet is the most effective material for insulating your home against asbestos tile. Before installing new carpet, be sure that there are no missing tiles or large cracks in your floor. If you notice any issues, use a leveling compound to prepare your floor for the pad and carpet.
If you're installing new tile, include a Hardi-backer to help your new tile stay put. Minimize your use of screws or other fasteners — drilling or puncturing your asbestos tile can create dust. Once your backer is installed, begin setting your new tile.
Hardwood floors are the most difficult to install over existing tile. Most asbestos tile floors aren't level and will therefore require a subfloor. If you're installing flooring in a kitchen, keep in mind that a subfloor can raise the floor's height, blocking appliances and doors. It's always best to consult with a flooring pro before installing a wood floor over your asbestos tile.
Removing asbestos tile
If you have to remove your tile before installing new flooring, be sure to call a professional. Sub-par removals can release asbestos into the air, which could cause health problems for you and your family. Unless you're hiring a professional to remove your tile, it's best to leave it alone.

Ready to start your
asbestos flooring

?Find Pros
No Comments Yet