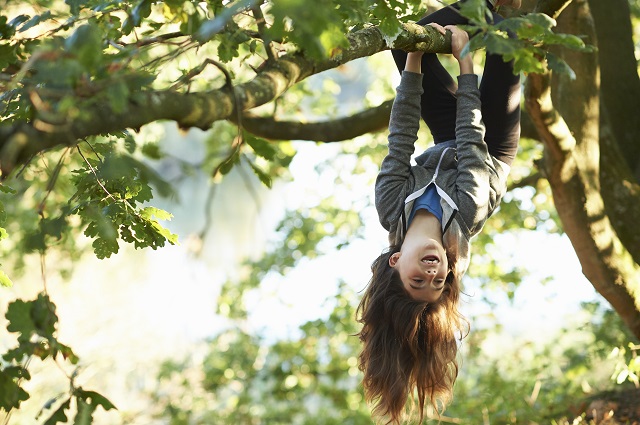 Your home should be a haven for every member of your family. All parents know there are at-home safety precautions they need to take in order to protect their kids. However, if you're the parent of a child with attention-deficit/hyperactivity disorder (ADHD), your living space may pose additional dangers to your little one when their symptoms are getting the best of them.
The good news is that there are several easy steps you can take to make sure your child stays safe, even when their ADHD-related behavior is severe. In addition to standard child-proofing measures — locking up dangerous objects, covering electrical outlets, and blocking access to stairways and high windows, for example — add these items to your to-do list.
Your hyperactive child zips through your home, and you're worried they may run into a heavy piece of furniture or slip and fall.
Youngsters who run around inside are at risk of knocking over heavy furniture, slipping on hard flooring, and tripping over items cluttering up pathways. In addition to setting boundaries for indoor playtime, there are other practical changes you can make for safety's sake.
As often as possible, opt for heavy furniture that can't be tipped over. For example, rather than using tall bookshelves, store your favorite page-turners in ottomans or coffee tables with storage compartments.
Make sure furniture and TVs are secured to walls as necessary. Your child may still knock over the occasional knick-knack, but this prevents heavy items that can cause them real harm from toppling.
While it's not necessary (or practical) to completely redo your floors, opt for non-slip flooring wherever possible to prevent little feet from slipping. If your home consists mostly of tile or hardwood and your child just can't help but run around, swap out their regular socks for nonslip versions.
Keep walkways clear. Make the most of your home storage space in order to keep items both big and small off the floor, and get the kids involved in tidying up. Teaching ADHD children how to pick up after themselves has multiple benefits for them and for your home. Plus, picking up toys is an age-appropriate chore for most children ages two and up. You can hire a professional home and office organizer to help you clear the clutter. If you need extra support to keep everything in order, you may want to hire a maid near you to come by and perform house cleaning services a few times a week.
Your child splashes around in the bathtub, drenching the tile floor and creating a slipping hazard.
For parents with kids who love to make messes while getting clean, bathtime is both a blessing and a curse. In addition to being just plain annoying, splashing water around also creates a serious safety hazard in the form of slick flooring. Setting expectations for bathing behavior is a must, but there are other actions you can take as well.
Line the side of your bathtub with nonskid bath mats. This way, no matter which part of the tub they exit from (or if they're not paying attention when they step out), they'll have solid footing.
Store your towels on a rack or shelf within reach of the tub so there's no need to walk across the floor while soaking wet to retrieve one.
Once your child is done in the bathroom, sop up the water on the floor with towels or a mop. This is another great opportunity to get your child involved in house cleaning, and it may even curb future undesirable behavior. After all, if they know they'll have to clean the bathroom once bath time's over, they'll be more mindful of the mess they make.
Your child recklessly monkeys around on your backyard playground equipment.
Children with ADHD not only have hyperactive tendencies, they can also be easily distracted. That can spell disaster if they're aiming for the sky while they're on the swings, only to suddenly find a reason to jump off and run to the next activity.
The best way to tackle the problem of distraction is discussing playground rules safety with your little one, engaging them in one activity at a time, and keeping an eye on them for the duration of every outing. There are also other steps you can take to reduce risks associated with excitability, especially when it comes to the equipment your child plays on.
Be sure every part of your playground is fit for play. A professional playground and swing set repair company can make any needed fixes to pieces that are in rough shape.
Take a look at the design of your play area to identify potential problems. For example, are the slide and swings so close that your kids may accidentally collide? If so, specialists can remodel your home playground so its design is optimal for safety.
If it's time to chuck a playset that's worn beyond repair, don't take the DIY route when replacing it. Hire a local backyard playground installer to set up all of your new equipment so you're sure it meets safety standards.
Every parent wants to provide the safest home environment they can for their little ones. When your child has ADHD, there are special considerations you may need to make to accommodate your youngster's unique needs. The good news is that there are relatively simple fixes that can make your home a safer space inside and out, and you don't have to do them alone. A professional home organizer, experienced cleaning service, and playground equipment company can save you time and frustration, and asking your child to pitch in will help instill a sense of responsibility in them and even prevent future mishaps.
No Comments Yet