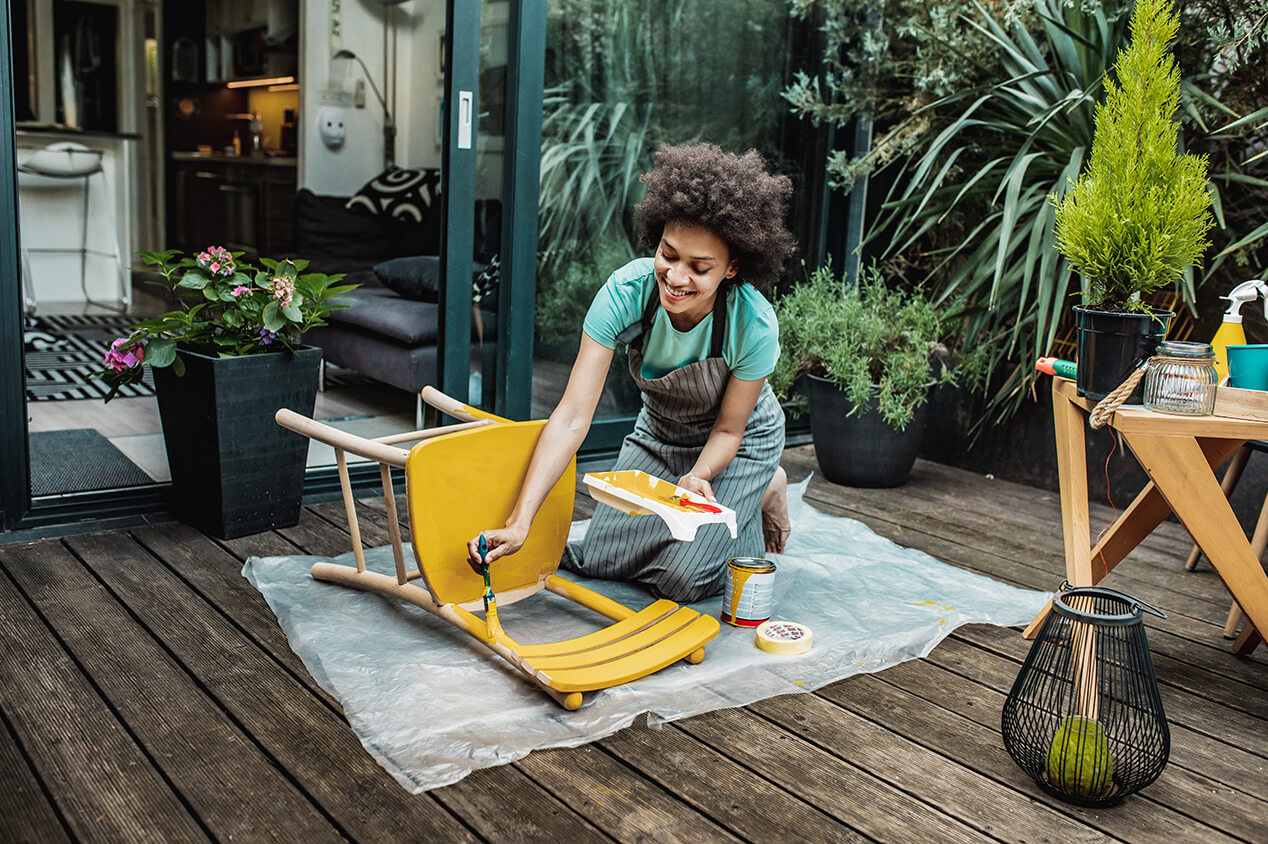 Considering the fact that you spend so much of your life at home, you owe it to yourself to make sure you create environments you enjoy and that support your well-being. Through a strategic blend of DIY tactics and help from service pros, you're bound to strike the perfect balance to accomplish your goals and enjoy the results.
If you consider yourself more of a home renovation beginner who appreciates simple and effective projects, this article is for you. Whether you decide to invest in the cost of a general contractor or hire a team of professionals, there are no right or wrong answers.
By reading this list of 20 easy home improvements, the aim is for you to feel more confident in your abilities to transform your indoor space. There's no need to feel the pressure to be the next Chip and Joanna Gaines to enjoy a freshened-up space!
1. Reconfigure Your Home Office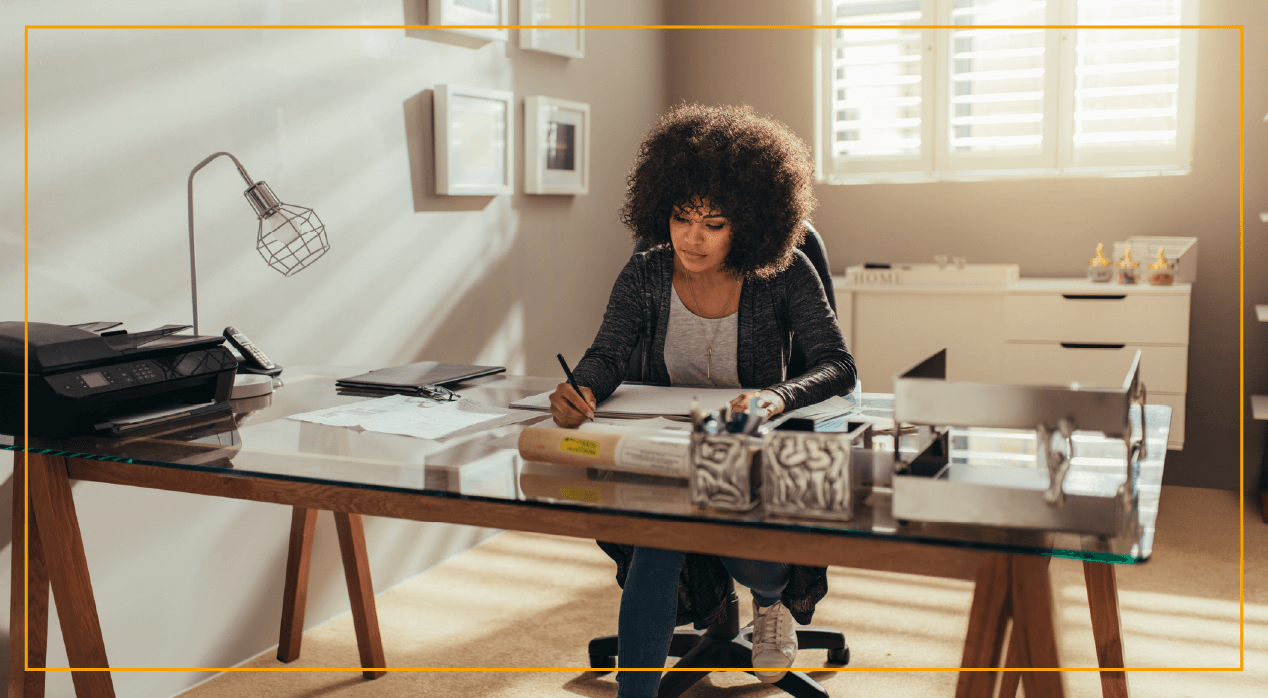 Even if you have your work-from-home setup down to a science, it can't hurt to play around with a quick reconfiguration. Are you optimizing the position of your desk for functionality, and is it near a window so you can maximize daylight exposure? An ergonomic setup can help improve your posture and might increase your comfort throughout the workday.
2. Add Unexpected Accents to Your Living Room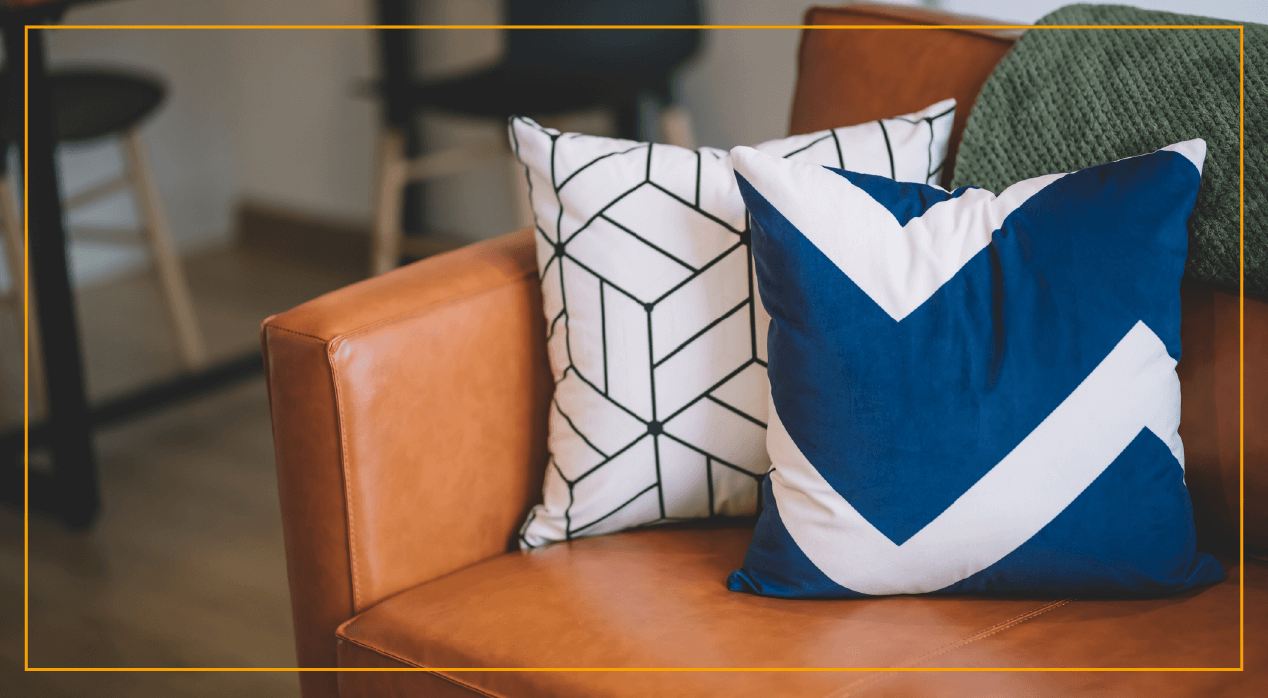 When many people think of living room renovations, they think of knocking down walls and overhauling the entire style of the space. Consider switching up the colors and textures of your living room, too. No need to reinvent the wheel.
Try this: Add some artwork or replace a neutral or drab set of throw pillows with a bright pop of color. A colorful statement piece can change the entire vibe of a room.
3. Rearrange Your Dining Room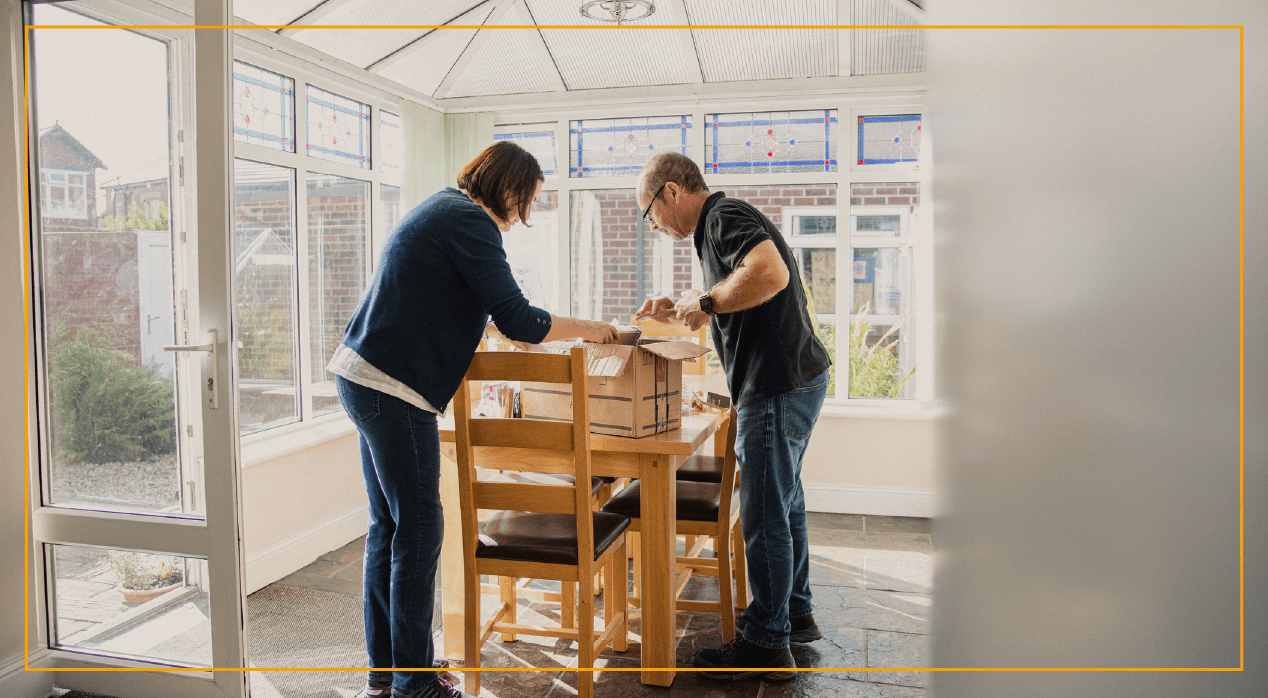 Shuffling around furniture is arguably one of the least expensive yet most profound ways to bring new energy to your space. If you have an open floor plan, you'll have even more options for getting creative.
Try this: Play around with the positioning of the dining room table in relation to the living room and kitchen. Also, how does the other furniture in your dining room interact with the positioning of the dining room and chairs? Consider bookshelves, side tables, or some kind of decorative display, too.
4. Refinish Bed Frames, Dressers, or Bookcases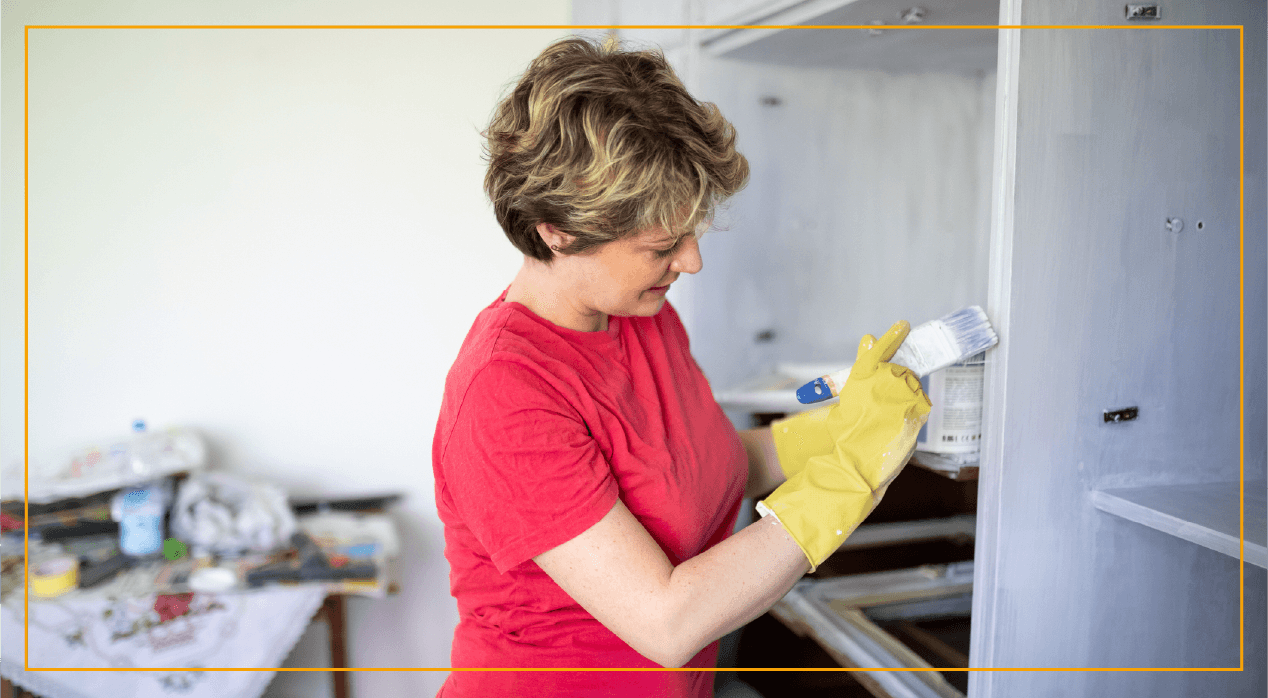 If you know your bedroom needs a fresh look but you're not ready to bid your furniture farewell, refinishing might be the option for you. Too many people overthink their furniture selection, but truthfully, you don't need to be an interior designer to improve your space.
Try this: Go for a vintage or rustic vibe by refinishing furniture with a distressing technique. You can even justify the cost of a carpenter to help you save time, especially if you're planning on refurbishing multiple pieces in similar ways.
5. Redo Your Bathroom Organization System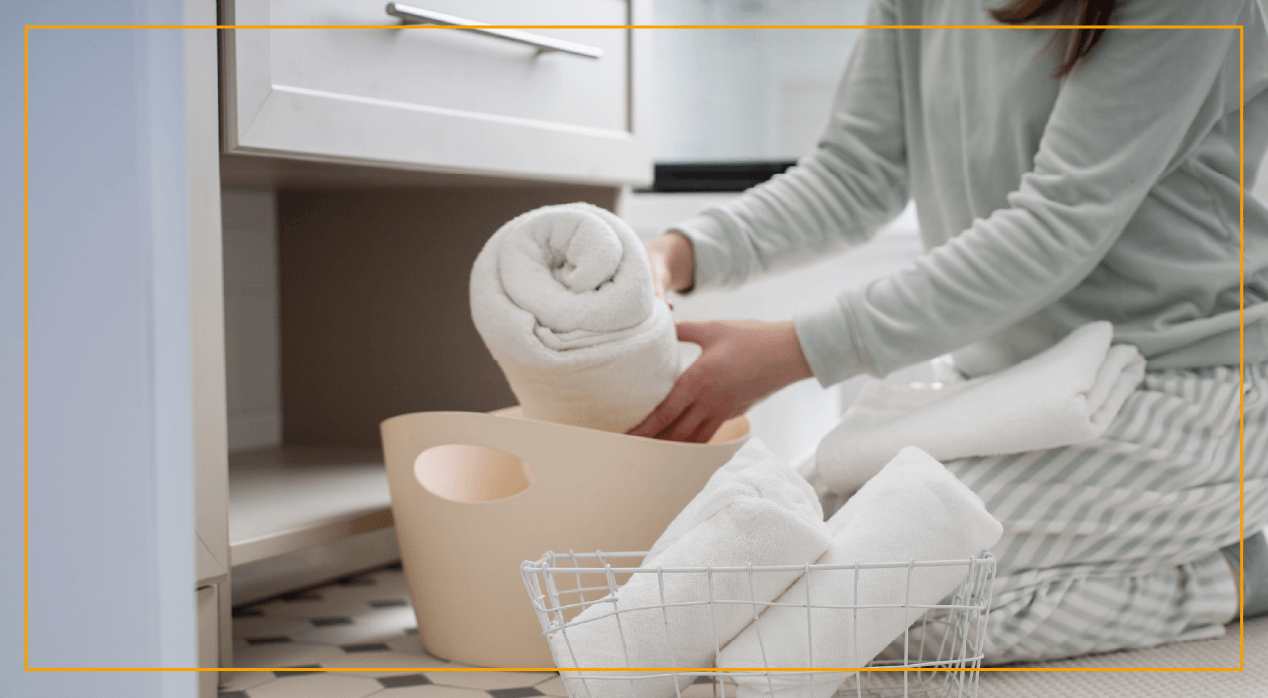 Between bathing products, cosmetics, cleaning solutions, and everything in between, bathrooms can get messy fast. Thankfully, revamping your bathroom storage is one of the easiest home improvements you can accomplish on your own.
Try this: Place organizers in hidden areas, like under a sink, instead of using freestanding shelving where clutter is on display. You might even consider investing in the cost of a professional organizing service to help you develop a reliable system you can stick with. Not only could this help in your bathrooms, but it can also help you tackle every room of the house.
6. Replace Your Bathroom Sinks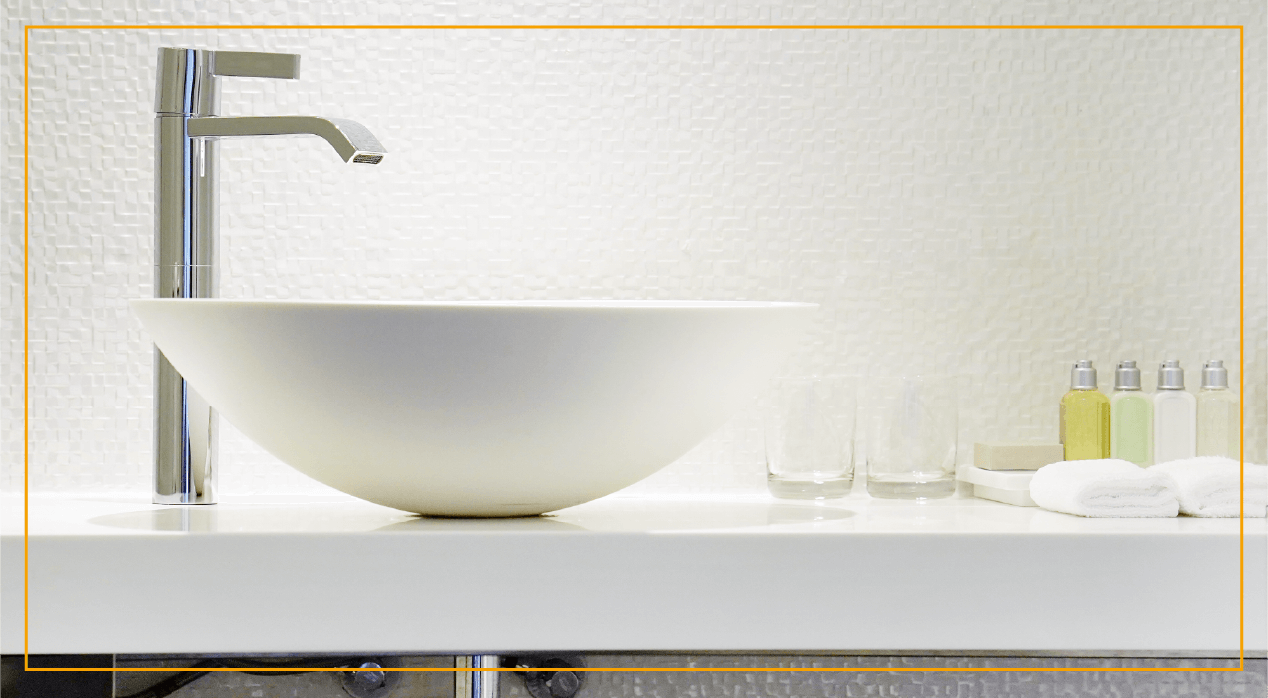 Whether you opt for a wooden vanity sink setup or a minimalist vessel sink made of tempered glass, replacing this one feature can easily improve the look of your entire bathroom. Including labor costs, the average cost to replace a bathroom sink is $400, which pays off when you consider the longevity of a sink, which usually lasts 20–50 years.
Try this: Don't underestimate the convenience of under-sink storage, especially for small bathrooms. If it's not too pricey, see if you can hire a contractor to create a custom cabinet for storing toiletries, if you don't already have one.
7. Design a Coffee and Juicing Station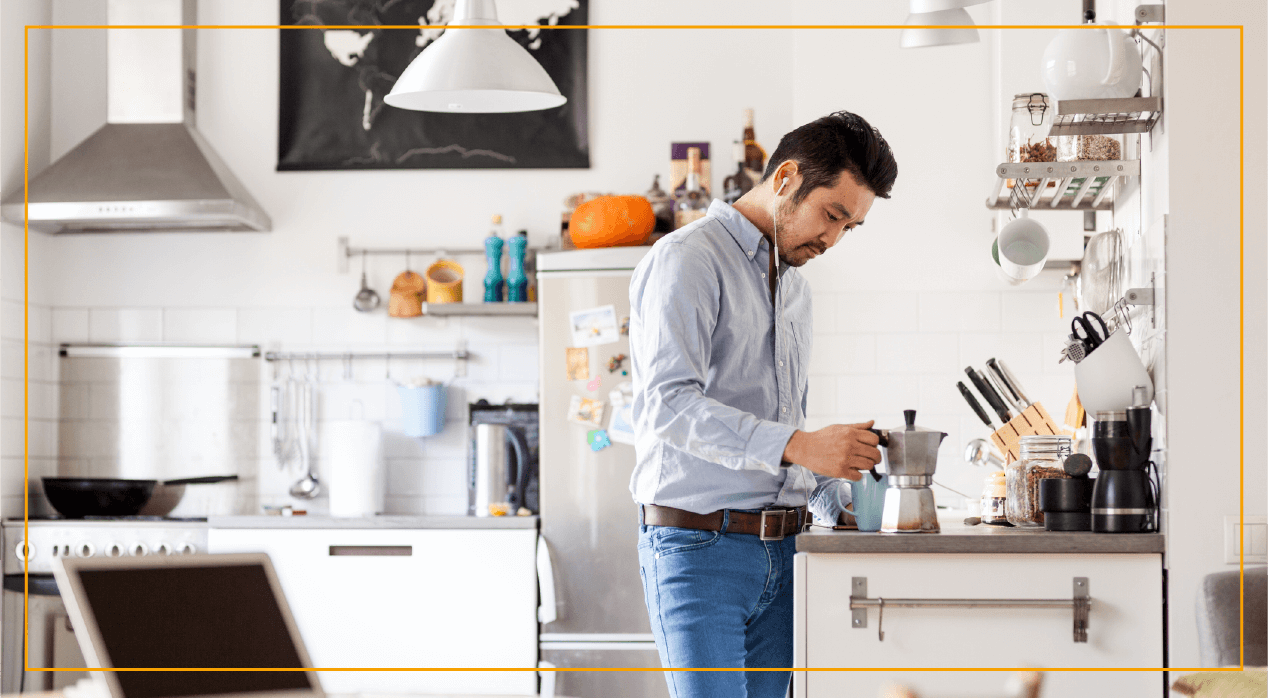 Whether you're a coffee aficionado or a juice fanatic, there's nothing like crafting a customized station for creating your morning beverage of choice. This type of home improvement can be as simple or complex as you'd like—and it's a fun addition for guests.
Try this: Repurpose a section of your counter space by placing your coffee machine or juicer in a cute storage tray along with your favorite ingredients. You might also consider buying a decorative bar cart to create your station in an empty corner of your kitchen.
8. Freshen Up Your Kitchen Cabinets or Counter
One inexpensive and convenient way to switch up the look of your counter, backsplash, and kitchen cabinets is through the magic of adhesives. The temporary nature of covering your cabinets and counter with removable contact paper or stickers gives you a ton of flexibility.
Try this: Use sticky contact paper or vinyl to create unique designs on your cabinets. You might even change the color with a larger piece of contact paper. Be sure to double-check that the color complements your dining room and living room furniture, too.
9. Update Kitchen Hardware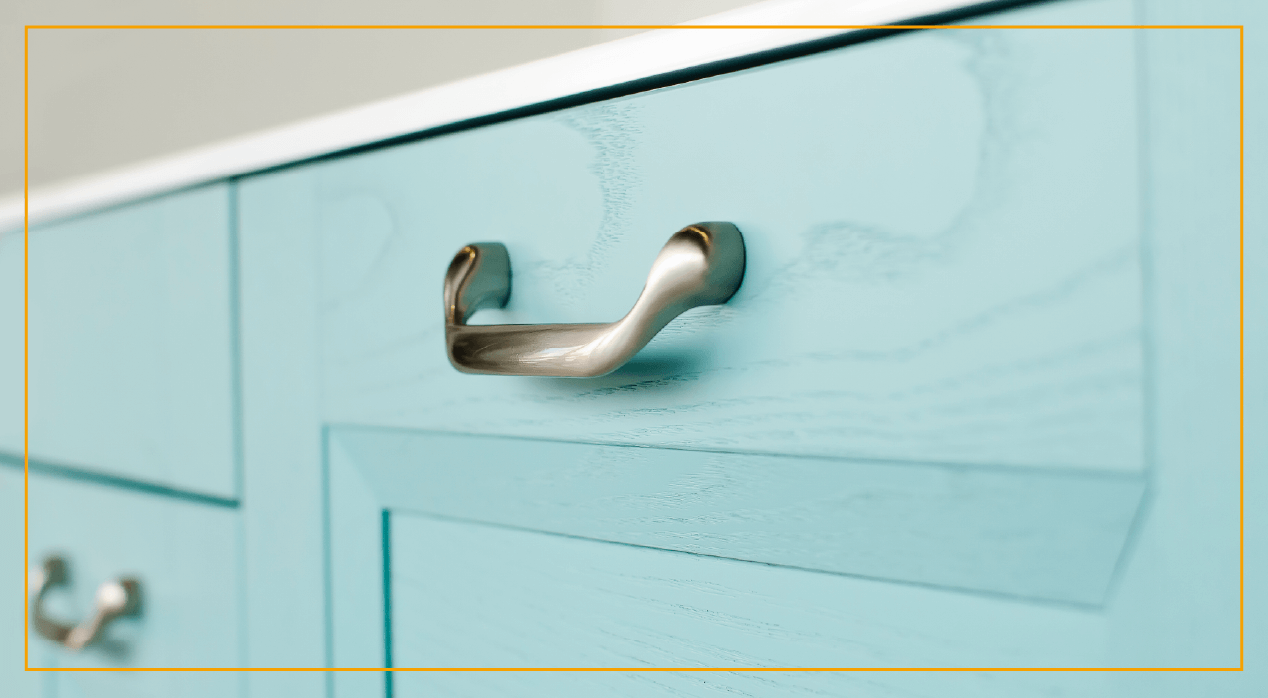 It's incredible how much of a difference replacing kitchen hardware can make. Don't second-guess the impact a simple hardware upgrade can have in the long run—it can be a subtle but powerful game-changer for your whole kitchen.
Try this: Find inspiration for knobs and pulls on websites like Anthropologie, Restoration Hardware, and Rejuvenation, or find more affordable alternatives elsewhere, like Wayfair. Keep in mind what types of metal would complement the wooden furniture and textures in your living room and dining room, too.
10. Illuminate Your Kitchen With New Lighting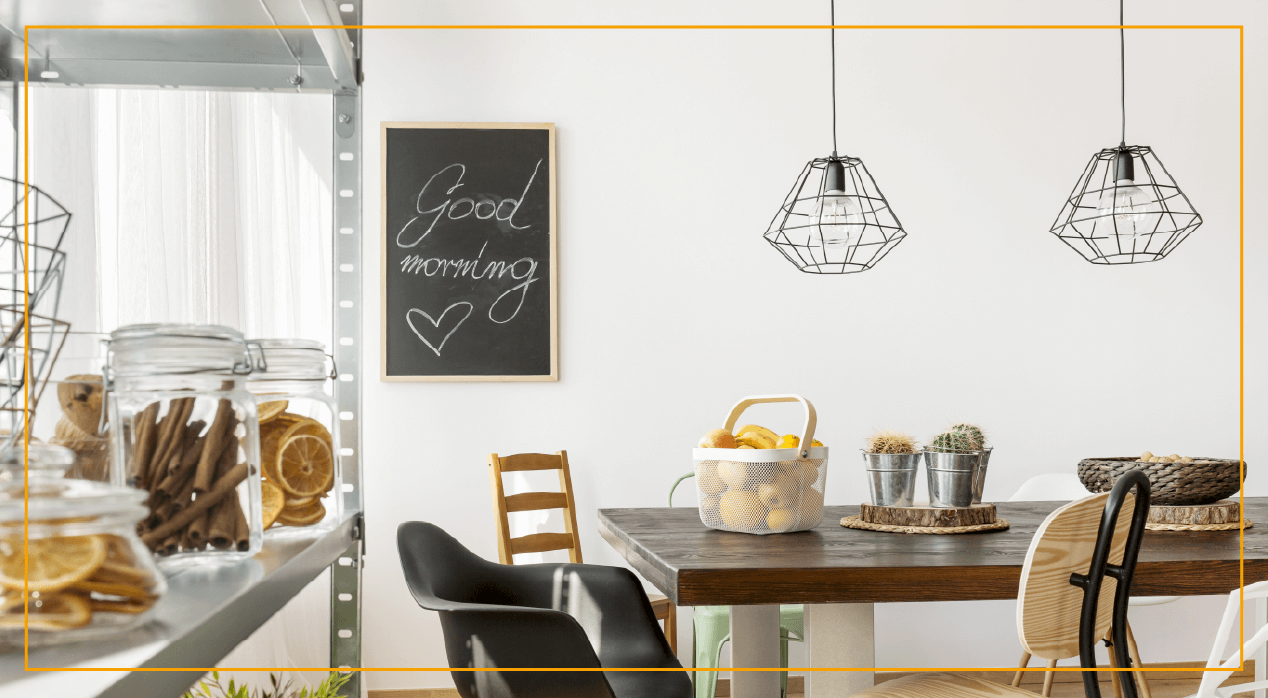 Lighting is another home element that can be easily overlooked but makes a huge difference in making a space seem more expansive. Replacing an overhead light fixture can be a simple project when you hire a skilled local lighting contractor to expedite the installation process.
Try this: Consider what lighting style will complement the rest of your kitchen before making any decisions. Also, don't forget to ensure the bulbs are the correct brightness level. Depending on your preference, you might opt for a softer yellow light or a bright white glow.
11. Add Window Boxes for Growing Herbs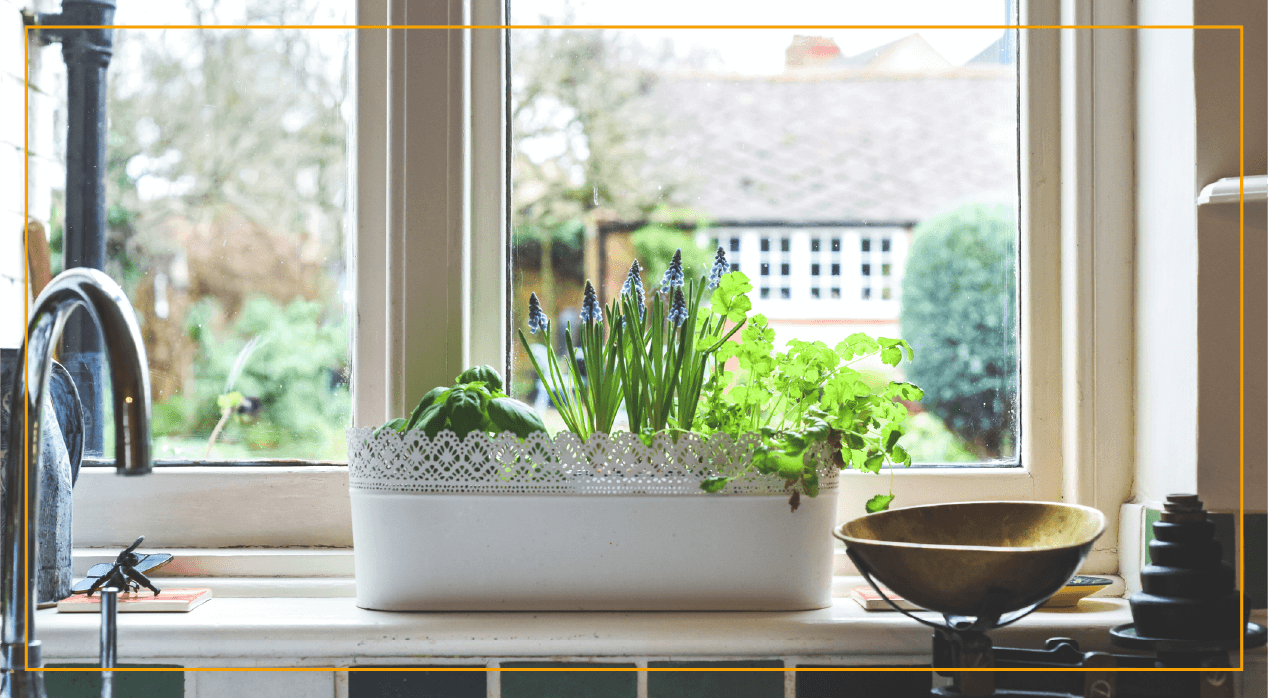 Indoor plants have exploded in popularity, especially considering their proven contributions to improving air quality through removing volatile organic compounds (VOCs). Have you considered taking your green thumb to the next level and growing your own herbs for cooking? This is an easy, functional, and aesthetically pleasing home improvement that you can look forward to enjoying every spring and summer.
Try this: Start by double-checking that your kitchen or living room windows are conducive to building window boxes. You might want to hire a local handyworker to measure and build custom boxes, too.
12. Revamp Your Front Entrance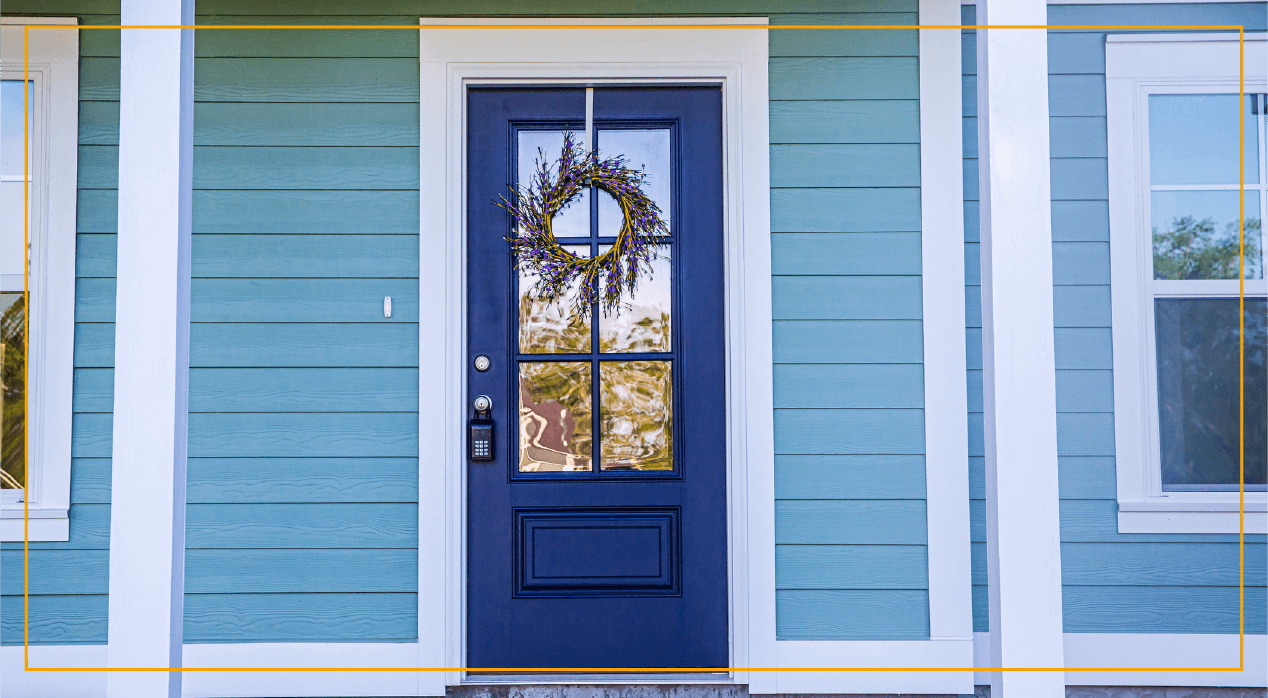 Sprucing up your home's entrance with potted plants, a freshly painted door, and other personalized accents creates a warm, welcoming first impression. It's easy to improve your entryway on a budget, too.
Try this: Repaint your front door a fresh color to instantly revamp your entryway. If you aren't confident in your painting abilities, it's a smart idea to hire a skilled exterior painter near you so you don't have to stress about doing it yourself and having less-than-ideal results.
13. Highlight a Statement Piece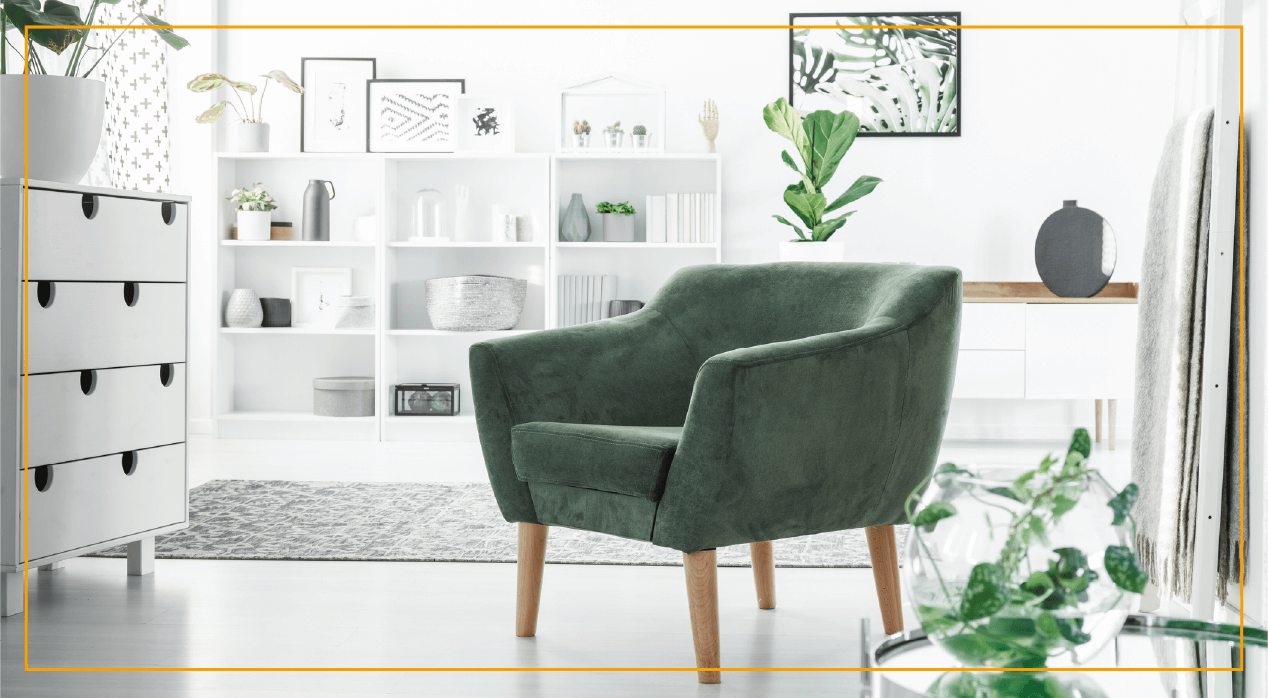 You'll be amazed at how a statement piece like a vintage-looking armoire in a bedroom, a bold settee, or velvet armchair in a living room can transform a space.
Try this: Go bold with colors, textures, and materials. You might surprise yourself.
14. Add an Aesthetically Pleasing Ceiling Fan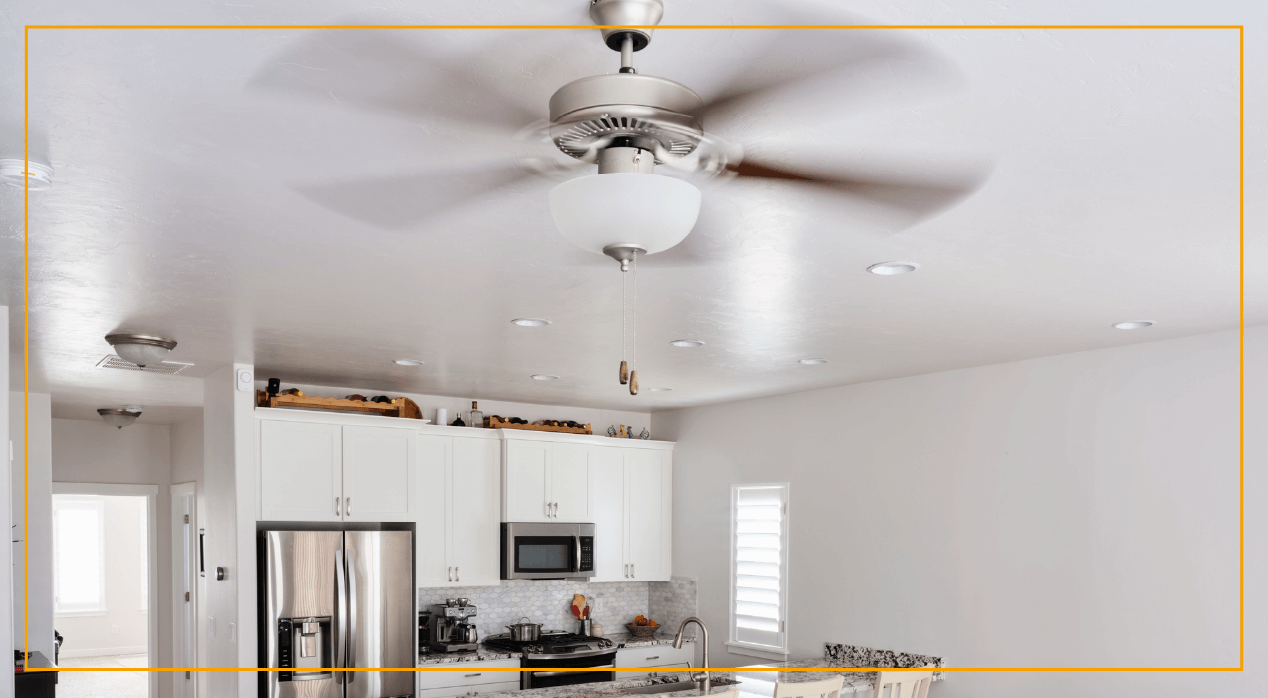 Not only can a ceiling fan help decrease your AC bill by up to 14 percentduring the summer, but it can also be a subtle yet bold installment that enhances the design of a room.
Try this: Think outside of the box when searching for your ideal fan. Keep in mind that rooms with mid-century modern or industrial styles tend to really benefit from a sleek ceiling fan.
15. Use Tile Creatively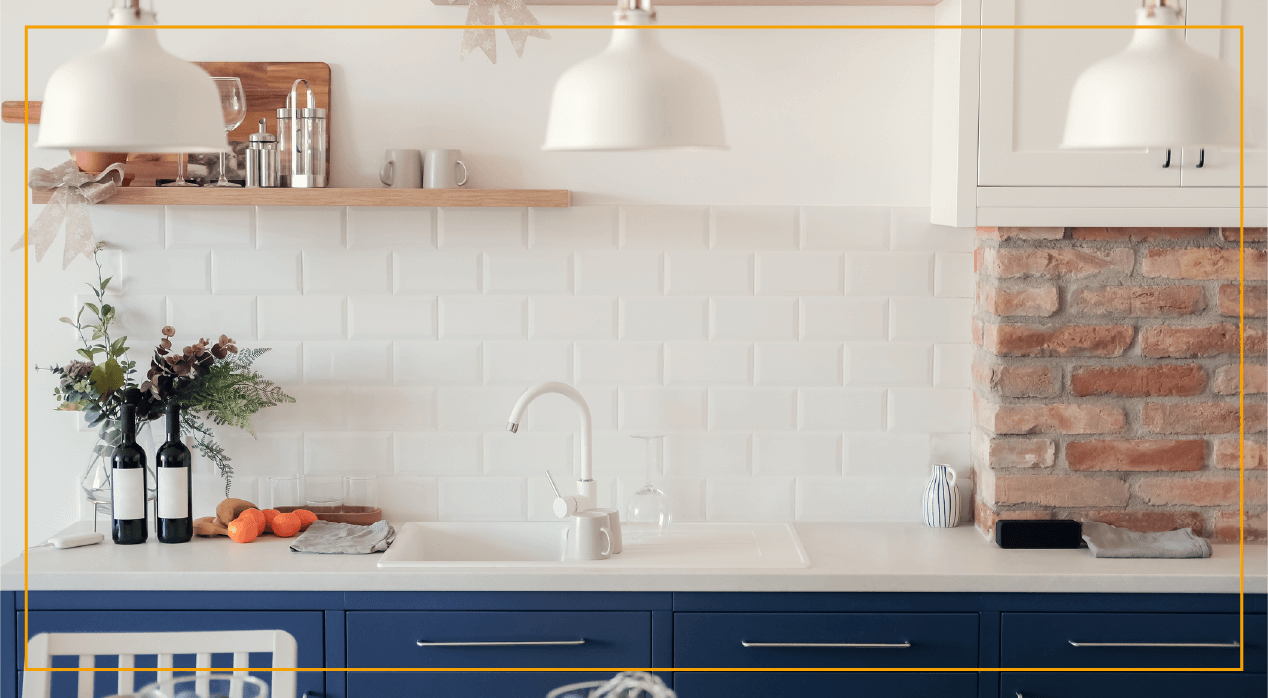 Using tile creatively to change the aesthetic of a part of your kitchen can help the entire space look more polished and cohesive. One of the best parts about creating this look is that you don't even need to worry about the cost of tile installation if you don't want to—you can opt for convenient adhesives instead.
16. Shiplap Your Walls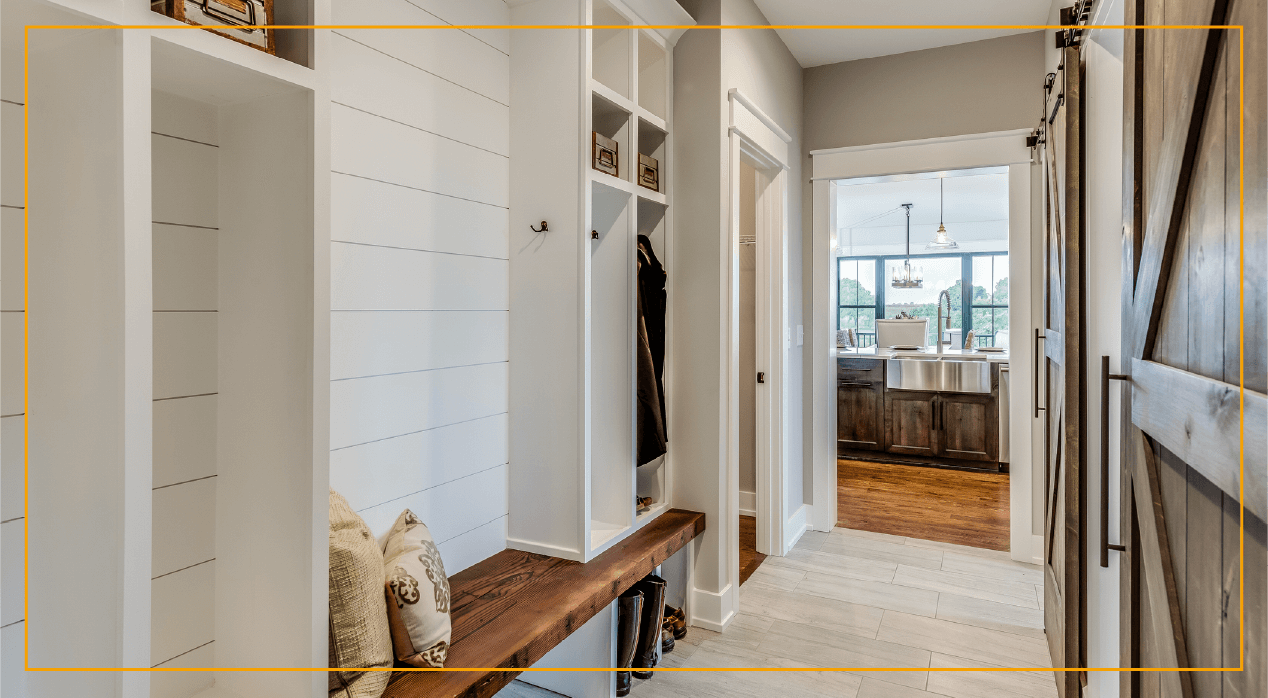 Shiplap wall planks have grown in popularity over the years. They can elevate a room and help you attain the desired aesthetic. To keep a shiplap project manageable and in scope, try just doing an entryway or accent wall versus a whole room.
Try this: Decide what type of overall feel of the room you're going after, then commit to creating that appearance. For example, are you going for a vintage, retro aesthetic, or a country classic farmhouse look? This might affect the colors you select and the duration of the process.
17. Create a Designated Meditation Area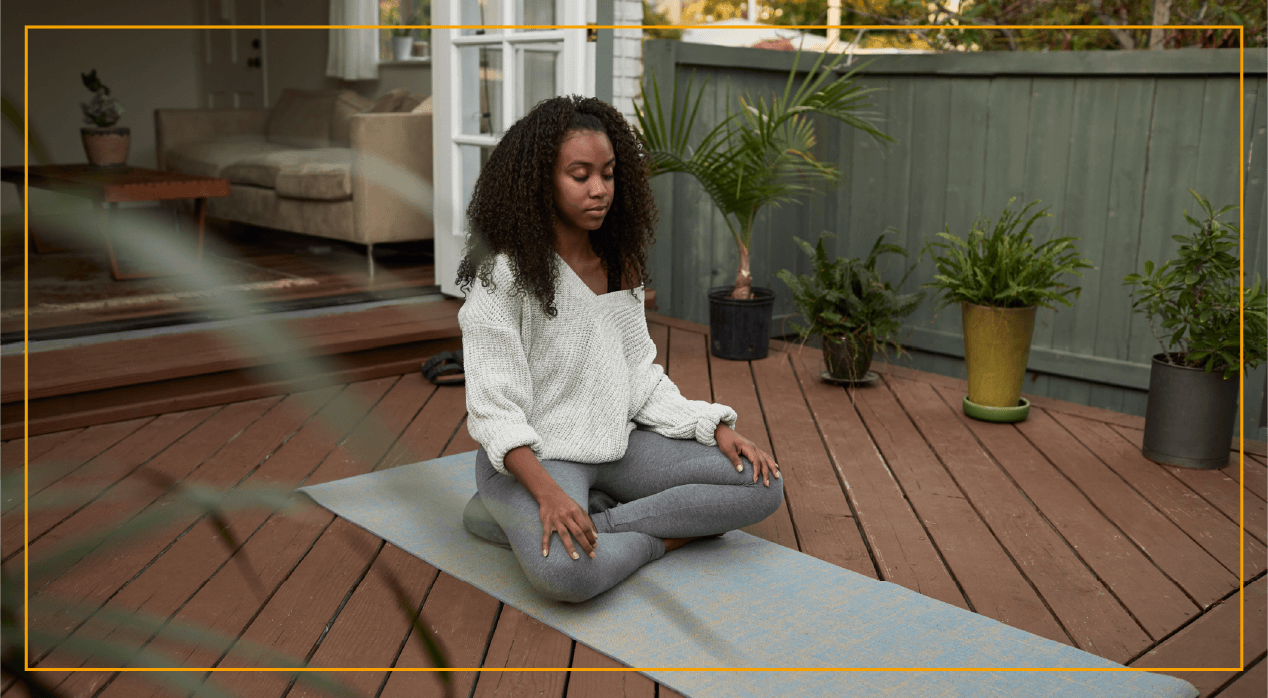 Even if you don't think you have space to create a designated meditation area, remember that almost any corner of the house has the potential to become a sanctuary. You might even just create a dedicated part of your private backyard or patio for meditating, near a birdbath or wind chimes.
Try this: Repaint your indoor meditation area with calming colors and add elements like Himalayan salt lamps and string lights. No matter how small or spacious your meditation area is, the most important part is that you're making a clear space to practice.
18. Opt for a Versatile Coffee Table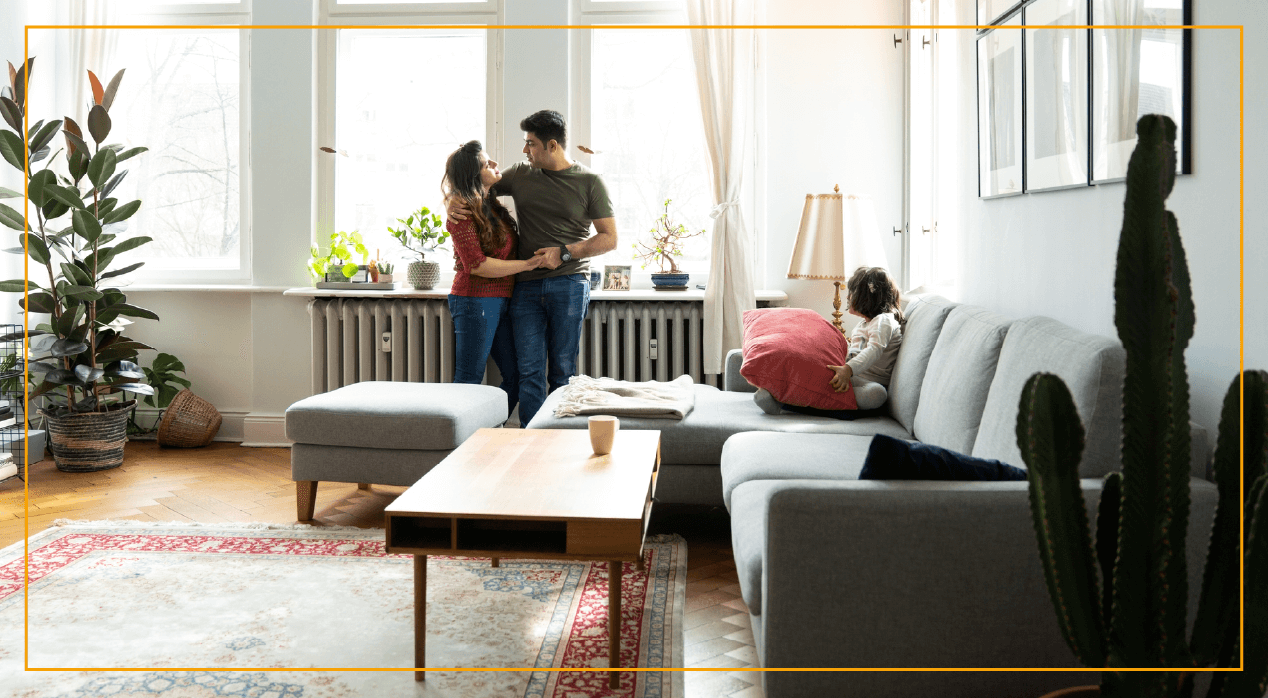 A sleek, versatile coffee table is one of the best ways to keep the center of your living room feeling polished. Clunky coffee tables can command too much attention and detract from a space, whereas something minimalist and multipurpose creates an elevated feel.
Try this: Invest in a multi-use or stackable coffee table, and watch your design options multiply.
19. Strategically Select Area Rugs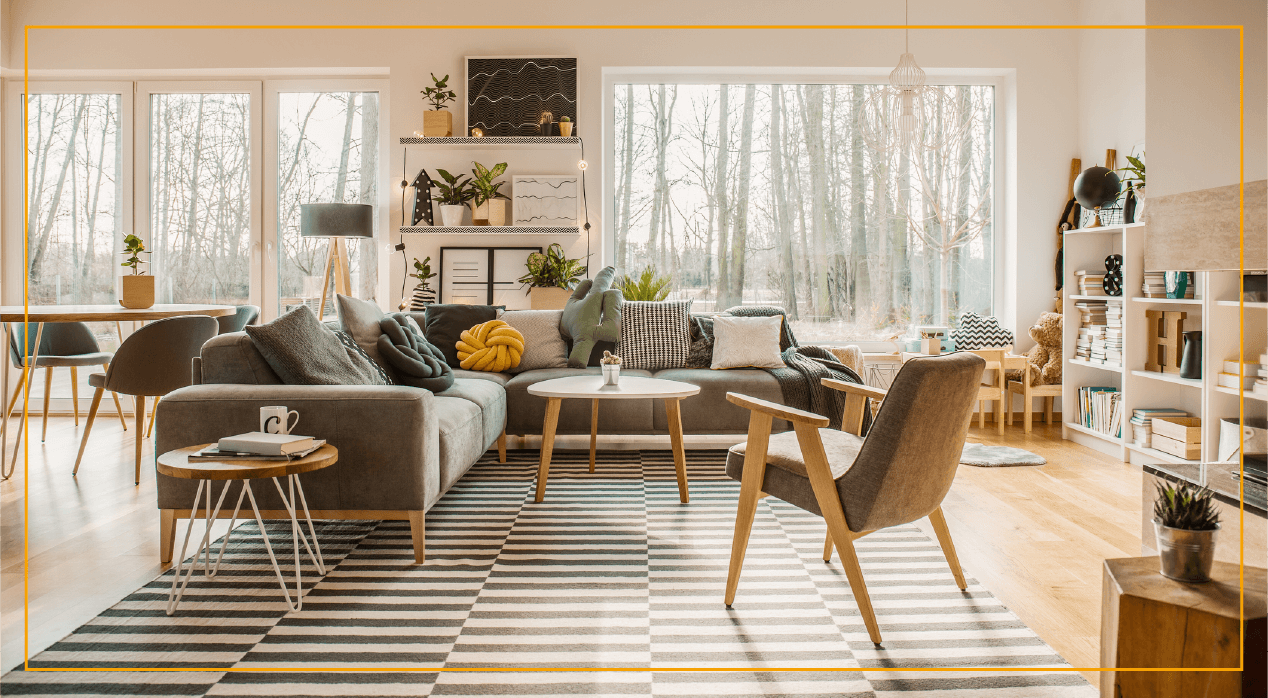 Even if you're not a huge fan of rugs or carpets, you might find yourself appreciating a strategically placed area rug to enhance the look and feel of a room. Be conscious of the patterns and textures you mix—it's usually preferable to stick to one unifying pattern.
Try this: Consider vinyl area rugs or woven wool rugs because they're easy to clean and come in tons of trendy styles. Most importantly, they won't collect nearly as many allergens as a traditional carpet would due to the low fiber count.
20. Invest in Light-Enhancing Window Treatments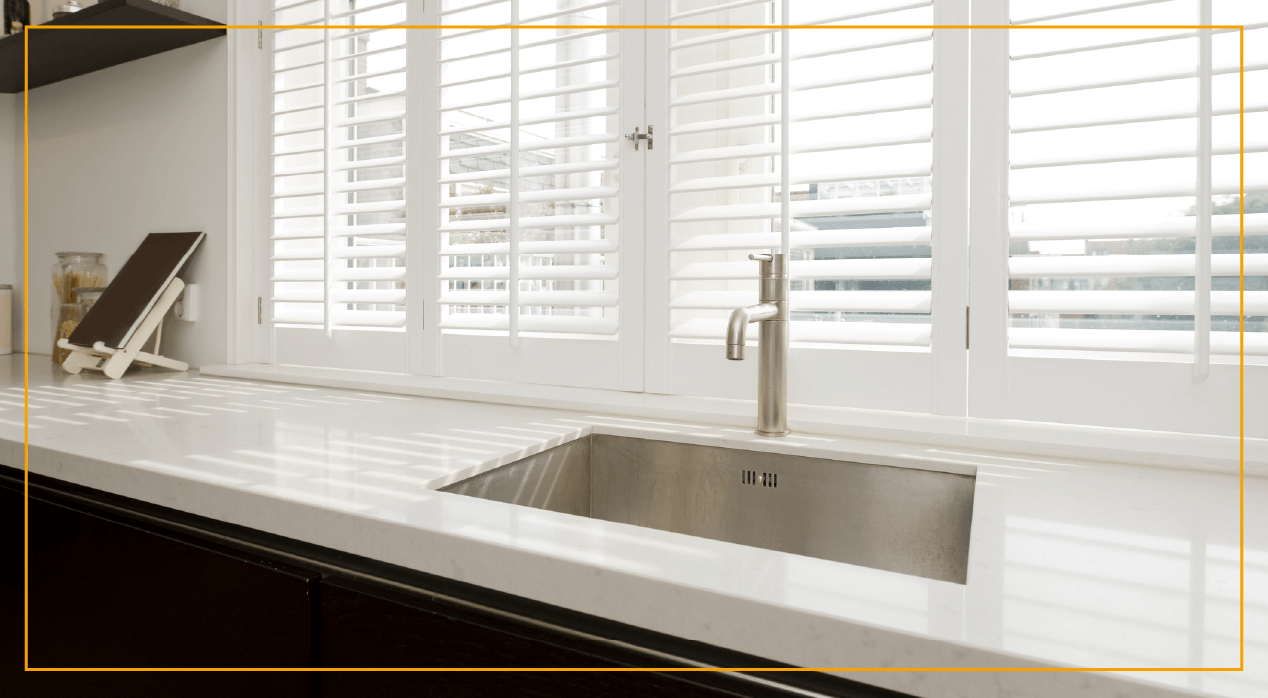 When choosing the right window treatments for your home, consider not only how much light you're letting in, but also how the light filters through. You'll also want to be aware of the curtains you choose (if you decide to have curtains at all). Are they light in color? Are they made of an airy material?
Try this: Keep in mind that Venetian blinds, cellular shades, or sheer shades are ideal options for letting as much light in as possible.
Closing
One of the most rewarding aspects of being a homeowner is being able to customize your space to support your mental and physical health. It's likely worth investing in the cost of a home inspector to provide a thorough analysis of your house's health score.
The following informative visual guide is a helpful introduction to some of the most effective yet straightforward ways to optimize your house's unique ecosystem. The upgrades included below are attainable ways to detoxify and maximize the health and well-being of everyone in your house. With HomeAdvisor as your source of highly-rated professionals in your area, you can have peace of mind that your home improvement projects are in good hands.


No Comments Yet