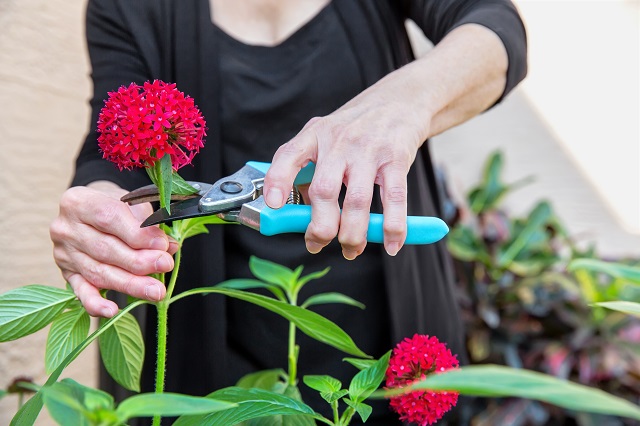 Rheumatoid arthritis, commonly referred to as RA, is a chronic condition that affects the joints. This form of arthritis occurs when the body's immune system begins to attack healthy joints, resulting in a variety of symptoms including stiffness, pain, and overall difficulty with everyday physical activities.
If you or someone you know is coping with rheumatoid arthritis, there are some things you can do to improve life at home. From simple home improvement projects to assistive devices, these adaptations can improve the quality of life for someone who has RA.
Adapting Your House
Rheumatoid arthritis can make a wide range of seemingly simple tasks much more difficult, from cooking and cleaning to taking a shower. Fortunately, you can do some things to adapt your home to meet your needs and make it easier to function on a daily basis.
Identify the things you do every day and write down or record why they are difficult. This will help you look at what might be changed to make it easier for you to function.
Do some simple home improvement in your bathroom, such as placing a seat by the sink, installing handrails in the tub and shower, and adding non-slip mats to avoid slips and falls.
Adjust your schedule as needed, like changing your dinner time to an earlier hour if you suffer from increased pain as the evening progresses.
Consider installing a stairlift, adding a ramp up to your porch, or ensuring that your current stair railings are secure to help you avoid falls and aches.
Add a mini-fridge to your bedroom. This will make accessing cold drinks or medication that needs to be refrigerated easier and will reduce the amount of time and energy needed to go back and forth to the kitchen.
Replace heavy items such as cookware and tools with lighter, more ergonomically friendly versions.
Assistive Devices
You can also purchase several assistive devices (like the ones below). These are designed to make things easier on your joints while allowing you the freedom to do the things you've always done at home without needing help from someone else.
Rubber jar openers and electric can openers are inexpensive, accessible tools that can make opening food items less demanding on your joints.
Consider using a long-handled broom and dustpan so that you don't need to bend over when performing simple cleaning tasks.
Use a seat in the kitchen while you prep and cook to limit time on your feet.
When getting dressed, try using long-handled shoehorns, zipper pulls, sock aids, and button fasteners that can make these everyday daily tasks easier.
A raised toilet seat can help ease the strain on your joints whenever you need to go to the restroom.
Everything from pens and pencils to kitchen tools can be purchased with thick grips and coverings, making them easier to grasp and reducing strain on your hands.
There are many solutions to aging at home. If you're looking for more permanent solutions to make your current home comfortable in the long-term, research the costs of retrofitting for accessibility.
Additional Resources:
No Comments Yet