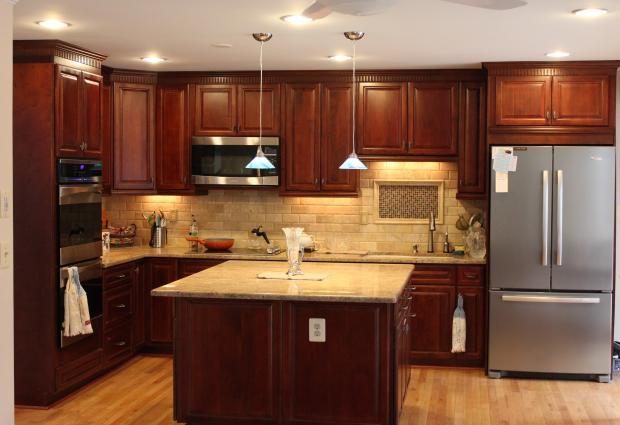 So you've decided to have the kitchen remodeled, and you think your work is done. Not so fast. Even if you have talked with a kitchen contractor and a designer, there is still some work you need to do to ensure that your remodeling process runs smoothly. This isn't much work, but this preparation will help all parties involved.
Packing Dishes
A spare bedroom is the best place for your dishes. Basements and cellars are fine also, except that you have to walk them downstairs then back up again. If you have enough room in whichever spot you select, don't think that you have to pack them in boxes. Lay the dishes out on the floor or on beds.
If you do pack them in boxes, pack first the items you will use the least. Try to place any breakable items on the floor so that they can't fall anywhere.
Start packing the items that you won't need in your kitchen one week before the project will begin. By the night before the project starts, you should have moved the last of the dishes out of the kitchen cabinets. Once the project is completed, be sure to wash all of the dishes before putting them away.
Protecting Your Kitchen Floors
In some cases, the kitchen floors have already been redone before the kitchen remodel begins. Whether you have tile or hardwood floors, buy some carpet scraps from a carpet store and lay them over the kitchen floor. A smart idea is to tape them down with duct tape so that they won't slide, but be careful doing this on hard wood. The adhesive might damage the finish.
If you have tile, or even for hardwood, consider getting a carpet pad to go underneath. Your kitchen contractors will be moving and using heavy objects that might mar, crack, or otherwise damage a finished floor. It doesn't matter what these scraps look like. They are purely functional.
Contractor Parking
Your contractors and sub-contractors will have to park somewhere near or on your property. If you have things that might be in their path to the house, your cars for example, move them elsewhere. You can always move them back when they leave. This will let your contractors know as soon as they arrive that you are doing the extra little things to make their job easier.
Moving Items of Value
On your refrigerator there are school pictures, good grades, postcards from friends, wedding announcements, and other things of value that you have placed where anyone can see. Don't forget to move these things, even if the contractors are just going to move your refrigerator into another room. Also, if there are any trinkets, plants, or other items on the kitchen window or on the window ledge, move them as well.
Kitchen Prep Goal
The overall goal is two part. First, you want to move everything of value or anything that can be damaged someplace safe. Second, you want your contractors to have an easy place to work in, where they don't have to worry about tiptoeing around certain things or damaging others. Kitchen contractors work best when they don't have to think about anything but their own work. By taking these steps, and any others you may have come up with, you will ensure a smooth start to the remodeling process.
Ready to start your
Kitchen Remodel

?Find Pros
1 Comments