The 2017 housing outlook is one of diverging trends. HomeAdvisor's forecast calls for single-family housing to rise at a rate similar to the 2016 rate, but for multifamily construction (apartments and condos) to fall, as the recent apartment boom finally winds down. The single-family home increase is because of job growth and rising household formations, while the multifamily story has more to do with cyclicality. Single-family starts rising 12.2% in 2017, to just shy of 900,000, while multifamily construction falls by 10.7% to 343,000.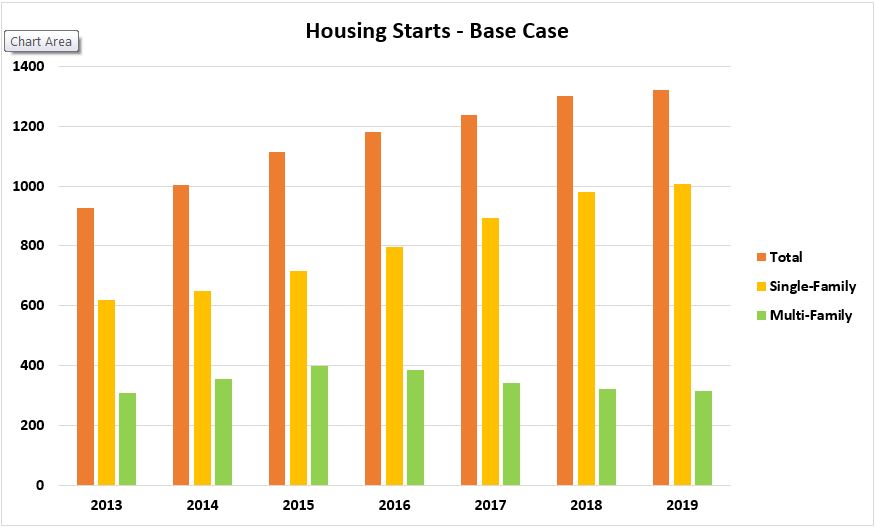 Factors that shape this outlook include:
Continued steady-but-modest job growth in 2017. The risk of slower job growth and income growth in 2018/2019. Probably not a recession, but just slow growth.
The development of more "long-commute" locations, driven by worsening lot shortages in the "A" and "B" locations, accompanied by skyrocketing land prices in the premium neighborhoods.
Rising mortgage rates will force some buyers to lower their sights in terms of what they can afford, and may push some people toward remodeling their existing home instead.
Labor shortages in the construction sector, which impacts the construction time to build a house, and the associated variable costs.
When we forecast housing, we think it is useful to think through other possible scenarios in addition to the "base case."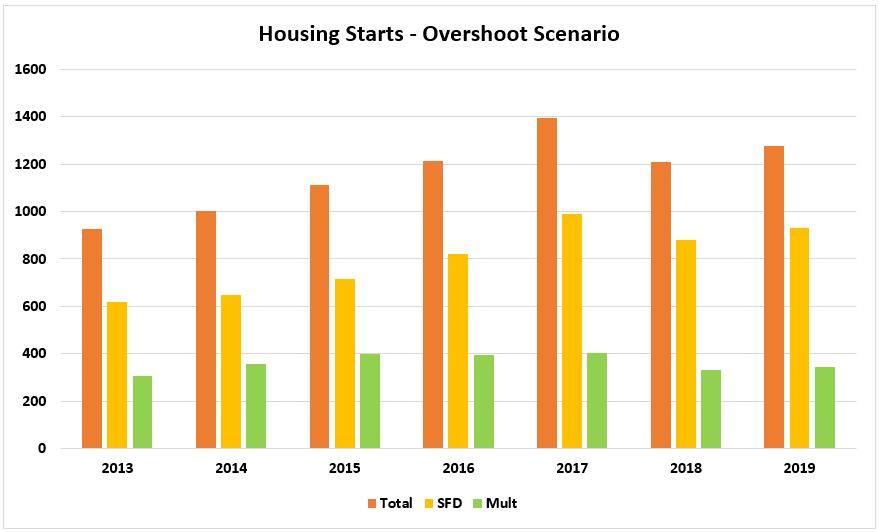 In our "Overshoot" scenario, we test to see what happens if builders construct more aggressively than we expect. Here, we see that total housing stats rise to nearly 1.4 million in 2017 (multifamily moves higher for another year), and then there is an aggressive contraction, partly due to some overbuilding, but also because this scenario explores the possibility of a general economic recession in 2018.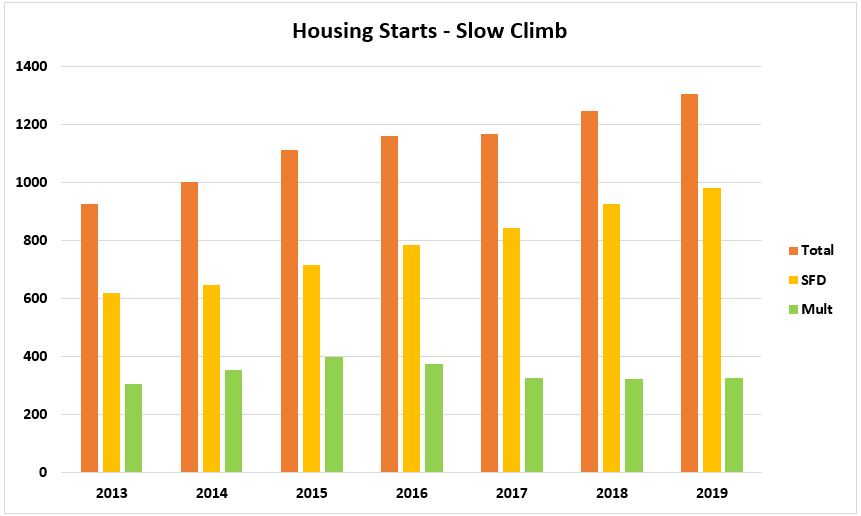 In the "Slow Climb" scenario, we see builders moving ahead at a much more conservative pace, and they end up getting to 1.3 million again by 2019, but they get there more slowly.
No Comments Yet