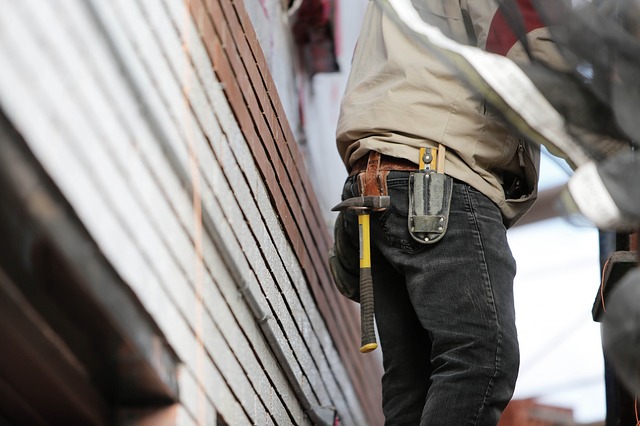 Hiring the right contractor is a critical part of any successful home project — and one that's not always easy. But recognizing a fly-by-night pro doesn't have to be difficult. Here are five characteristics of a no-go pro.
#1 Verbal Contracts
Failing to sign a written contract can lead to second-rate work, additional costs and even a failed project. Fortunately, signing a work agreement isn't difficult, and it doesn't require legal help. Write out the job description, timelines, materials, budgets and any other important aspects of the job and review the contract with your contractor. Be sure to initial each section as you move through the document. In the event of fraud or unfinished work, a signed a contract will help you build a legal case for reimbursement or repairs.
#2 Missing Permits
Always ask your pro about licensing before you begin any project — even smaller interior updates. Failing to pull the necessary permits can result in fines, expensive repairs and unsafe construction. Avoid contractors who ask you to pull your own permits or downplay their importance. Having your pro acquire the project licensing will ensure a quality, and legal, job.
#3 Upfront Payments
Fronting the cost of your job before it's finished can result in outright theft or unfinished work. Never pay more than 10 percent of the job total upfront. For most contractors, that's enough to get the job started and cover initial costs. You should also develop a payment plan with your pro and outline it in your written contract.
#4 Significant Upcharges
Additional project costs are common. But extensive upcharges should be a cause for concern. Final invoices that are several thousand dollars over the total addressed in your contract are a sign of potential trouble. Outlining the protocol for unexpected work in your agreement is an easy way avoid overpaying. For example, state that your pro has to get your approval for repairs totaling over a certain dollar amount, regardless of number or size, before continuing work.
#5 Unsolicited Work
Pros leveraging cut-rate materials and hasty installations are a common sign of trouble. Many door-to-door contractors employ shabby workmanship and install cheap materials, which will require expensive repairs later on. Vetting your pros, even for small jobs, will ensure your projects are a success. Always ask for proof of insurance, the proper licensing and several examples of past work before making a hiring decision
No Comments Yet