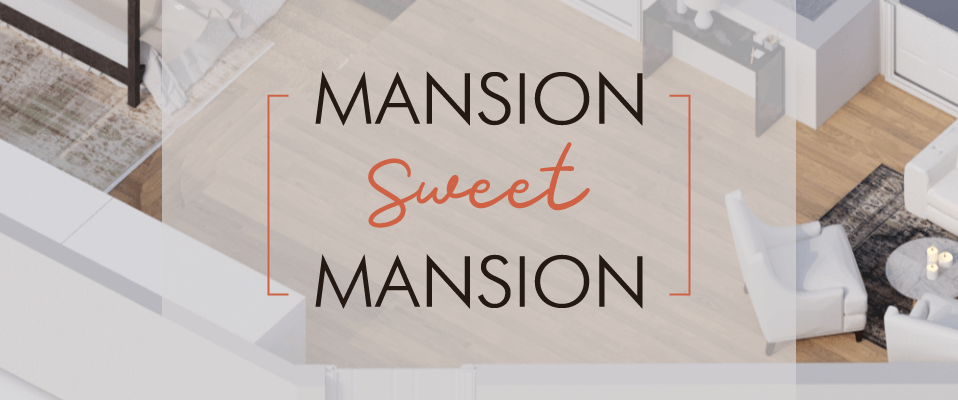 Celebrities like Jennifer Aniston, Justin Bieber and Ariana Grande spend much of their time doing the same things as the rest of us: sleeping, eating and relaxing at home. The difference is that they get to perform these everyday tasks in more luxurious surroundings than the rest of us. Bedrooms become entire suites, with luxury add-ons and tasteful décor. But what do these private, serene spaces in celebrity homes look like?
We've reconstructed the master bedrooms and connecting rooms from seven celebrity's homes as 3D floor plans with digitally rendered interiors.
1. Prince Harry and Meghan Markle
Montecito, California
In 2020, Prince Harry and Meghan Markle invested in the $14.65 million "Chateau of Riven Rock," located east of Santa Barbara. There are six bedrooms in the chateau itself and two additional suites in a separate guest house on the property.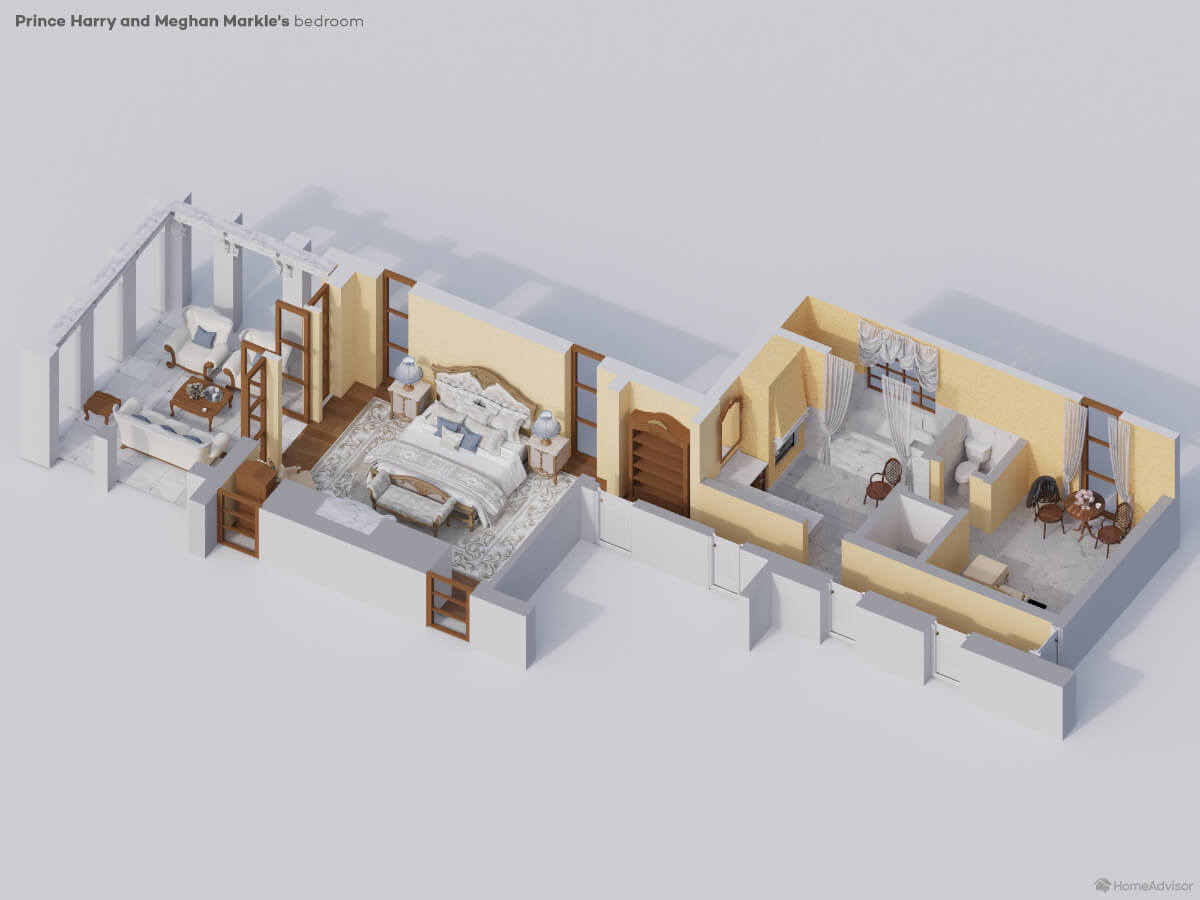 Built in the French Provincial style, the chateau has a fairytale romanticism that's hard to resist. But if the couple isn't able to turn a blind eye to the property's dark history, they may struggle to get a good night's sleep under those storybook wood beams. There's another threat to keep them up at night: the estate is at risk of disappearing under a sudden mudslide.
2. Justin Bieber and Hailey Bieber
Beverly Park in Beverly Hills, California
Justin Bieber's $25.8 million, 7-bed mansion is a study in modern architecture. The four-poster bed and free-standing bath in the adjoining bathroom offer a tranquil gaze over the Franklin Canyon Reserve.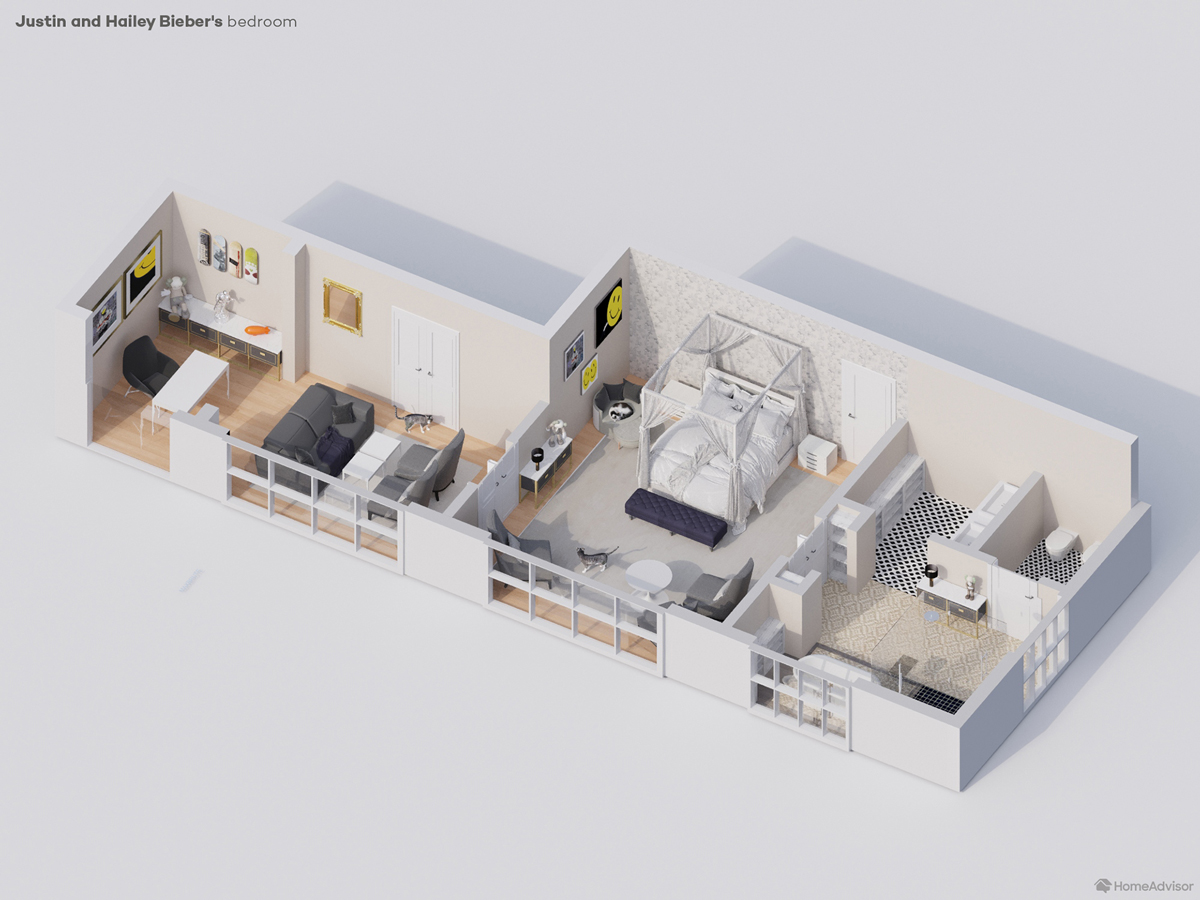 The home also offers a 4K movie theater, home gym, epic wine closet and outdoor pizza oven.
3. Ariana Grande
Los Angeles, California
You have to search a while to find a curved edge in Ariana Grande's modernist Lego house. But you'll find one in her ensuite bathroom, where a deluxe oval bathtub gazes out towards Trousdale Estates and the canyon.
Grande's master suite covers the entire top floor of the house. It includes a lounge area, terrace and a walk-in closet we've left out due to lack of space. Wondering just how large it is? Here's a hint: her wardrobe is bigger than the average apartment.
4. Jennifer Lawrence
Los Angeles, California
Former owners of Jennifer Lawrence's $8 million mansion include Jessica Simpson and Ellen DeGeneres. It's unclear who made the renovations seen in the property listing, but it's old Hollywood glam décor makes the home one-of-a-kind.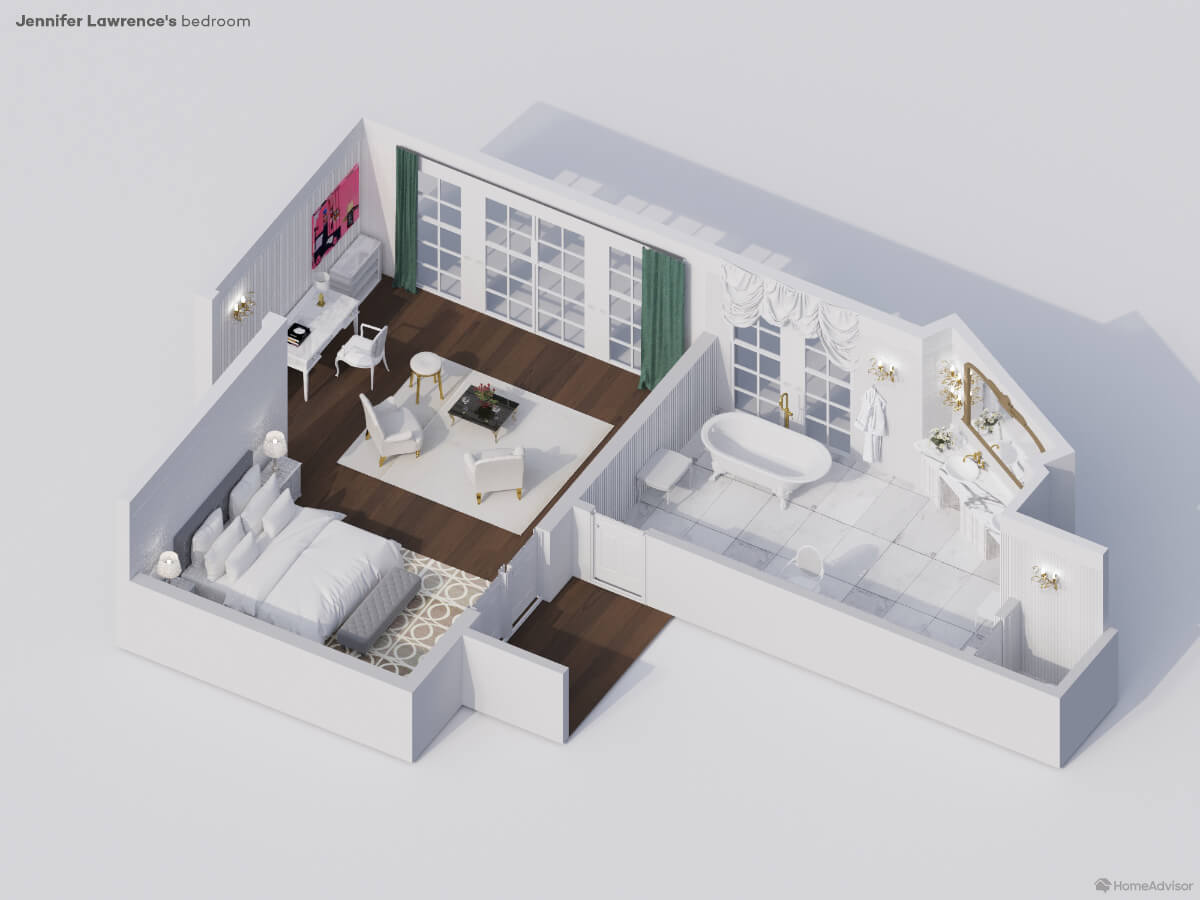 Accent and task lighting in the master bathroom blends functionality with atmosphere. The chandeliers in this space are less imposing, but a nod to the home's general decadence. The captain's walk is another stand-out feature of the property. Framed by French doors, the balcony looks out on an incredible outdoor oasis – including outdoor lighting and an in-ground pool.
5. Travis Scott
Los Angeles, California
Rapper Travis Scott got a deal with his $23.5 million pad in Los Angeles, California. It was first listed at $42.5 million. The extraordinary hilltop property features a master bedroom suite that resembles a cross between an art gallery and a luxury spa.
In fact, the entire home was conceptualized as a yacht on dry land. The bedroom suite, as with the rest of the house, is designed to Delos Well Building Certification standards – meaning it is optimized for healthy air, water, nourishment, light, fitness, comfort and mind.
6. Jennifer Aniston
Bel Air, California
"Sexy is important, but comfort is essential" according to Jennifer Aniston. Her interior designer, Stephen Shadley, concurs: "Jen is drawn to wood, stone and bronze, materials that have real substance and depth. No matter how beautiful or glamorous something is, it has to be warm and inviting."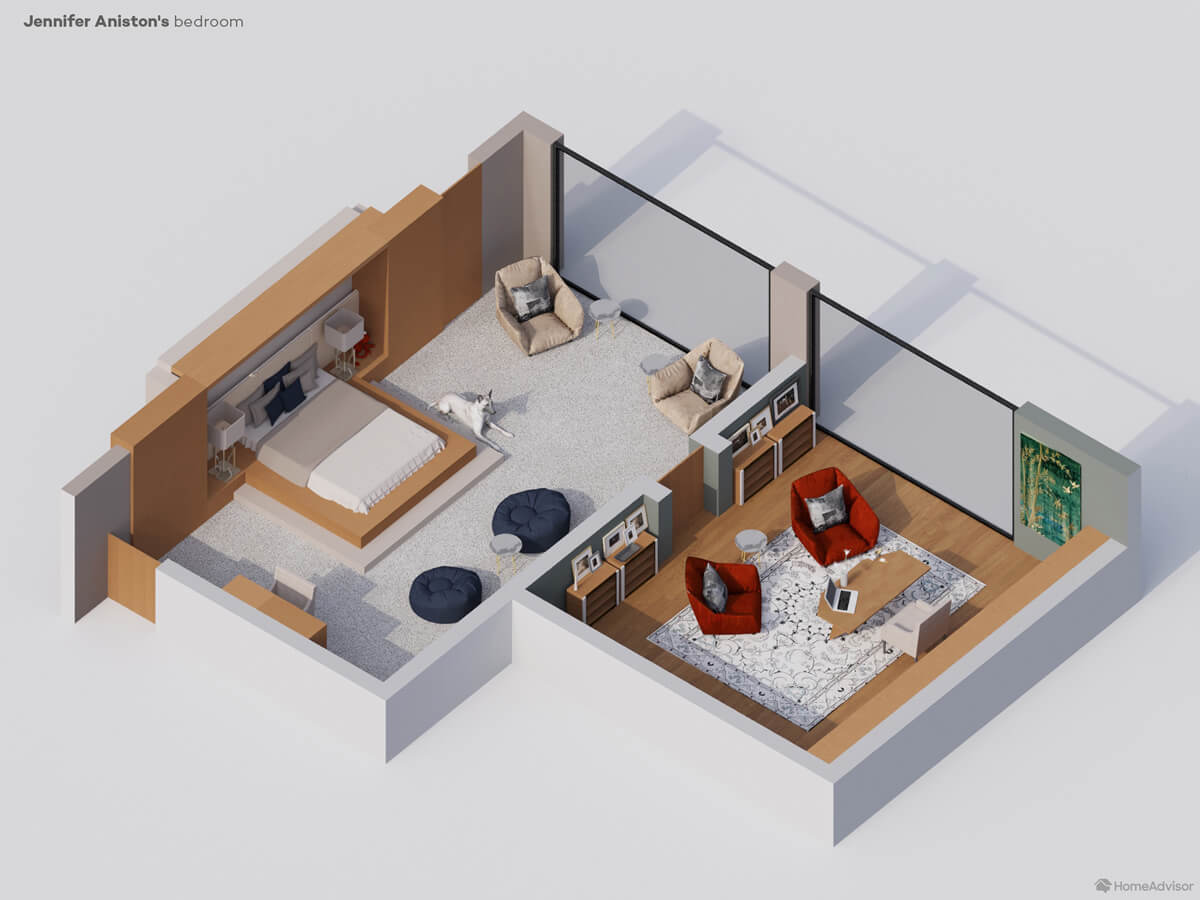 The bedroom of Aniston's mid-century Bel Air mansion is decorated in earth tones and packed with art and designer pieces. She also has plenty of relaxing chairs, including a pair of beanbags at the foot of her bed — perfect for her furry friends.
7. Selena Gomez
Los Angeles, California
Is Selena Gomez the new Tom Petty? Maybe not, but she did buy the Encino house that Petty built for himself in the '80s. The first master suite (there are two) is on the main level, although the bedroom itself steps up to an elevated sitting area and bathroom.
This curvy home takes in several architectural styles, including hacienda and farmhouse. The bedroom finds itself under a cozy (if oddly out-of-place) barn ceiling, while the ensuite leads straight out onto a veranda — ideal for a post-bath time songwriting session.
There are few spaces so sacred as a celebrity bedroom, and they tend to be big – even if they're not to your personal taste. If you had the opportunity, would you design your own bedroom like a celebrity's? Or do you prefer a smaller, cozier place to unwind?
No Comments Yet