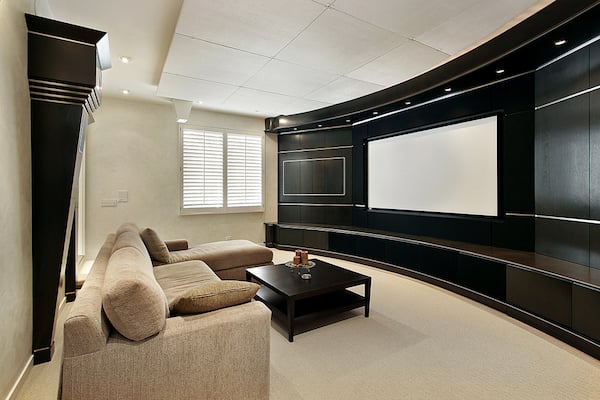 There was a time when acoustic ceiling cleaning simply didn't exist. The sound-deadening acoustic ceiling tiles are made of a fragile material that would crumble or show spots and streaks when cleaned with traditional methods. When these tiles became too dirty, they had to be replaced or painted over (which reduced their acoustical properties). In the late 70s, though, a new cleaning technique was created specifically to handle the delicate project of acoustic ceiling cleaning.
Acoustic Tile Ceilings
Acoustical tile ceilings act as "sponges" for sound, soaking up excess noise to create a more pleasant environment, but they have plenty of other advantages as well. Naturally, they work as any other ceiling, concealing pipes, wiring, ducts, and other installments that most homeowners like to have hidden. These tiles have more than just acoustical benefits. They're also humidity-resistant and fire-resistant.
Unfortunately, these same tiles also absorb airborne dirt, grease, cigarette smoke, nicotine, and bacteria, making ceilings dirty. Professional cleaning solutions can break down the dirt film into micro-dust particles that evaporate into the atmosphere and are filtered away through the air handling system. This common cleaning technique is called oxidation reduction. Slightly different processes and techniques are used depending on the nature of your acoustic ceiling tile. The research and technology has progressed to the point, now, that pretty much any type of acoustic tile can be effectively cleaned.
Clean Acoustic Ceiling Tiles
Acoustic tile ceilings can usually be professionally cleaned for about 20% of the cost of replacement and 50% of the cost of painting. Partial replacement of ceiling tiles results in a "checkerboard" look. Regular cleaning assures the uniform appearance of your ceiling for years to come. Painting is messy and it can destroy the acoustical value and alter the fire rating of your tiles. Cleaning ceiling tiles retains these qualities without leaving a lingering odor.
Ready to start your
acoustic ceiling

?Find Pros
Hiring a Contractor to Clean Your Acoustic Ceiling
Cleaning acoustic ceilings remains largely a niche market, but chances are you shouldn't have too much trouble finding a reliable contractor in your area. Make sure the contractor has experience in cleaning the different kinds of acoustic tiles out there to get the best result that won't damage your ceiling in any way. Have a clearly written estimate and contract, keeping in mind that quality acoustic ceiling cleanings should last somewhere between 5-7 years, unless your habits (like cigarette smoking) create an unusual amount of grime.
No Comments Yet