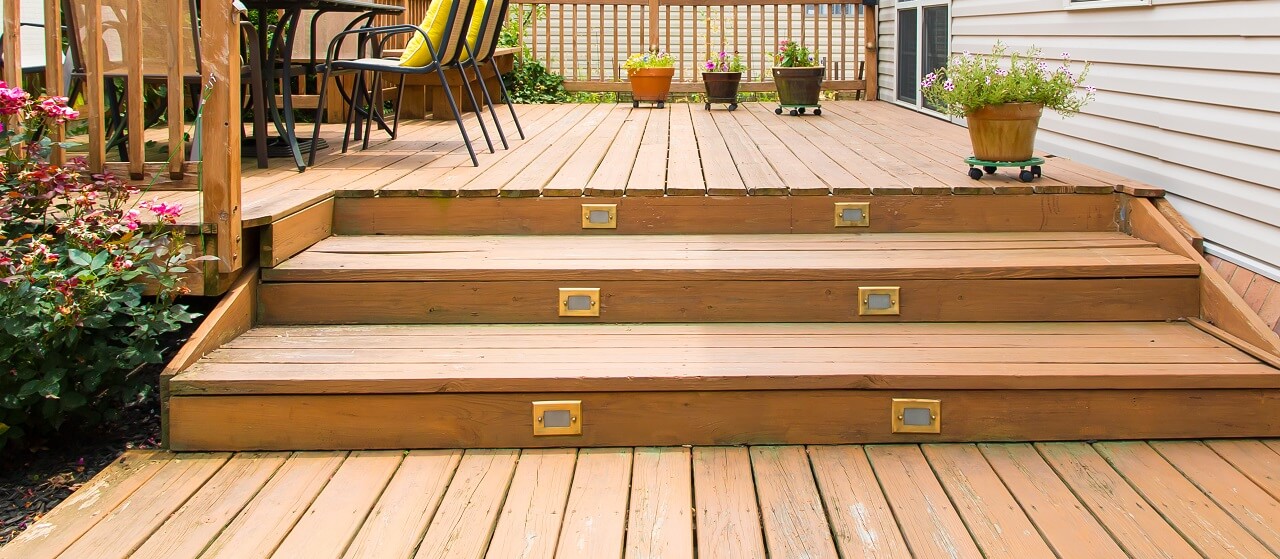 How & Where to Get the Best Prices on Decking
New decking creates an appealing outdoor space and add value to a home. There are a variety of woods and other materials that are used in decking installation. While some materials can cost a fortune, decking materials can cost $2 to $20 per square foot. It is helpful to take pricing, durability, stable structure and aesthetic design into consideration when installing a deck on a budget.
On This Page
Cheap Decking
Decking is constructed from various materials, and finding the most affordable and most durable decking available will ensure a long-lasting outdoor space to enjoy for years to come. In order to identify the best decking options, take into account the factors that are most important to you.
Best Buy
The most affordable decking material is typically made from pressure-treated wood. You can find various types of wood in this form. Treated with insecticide and anti-rot formulas, this type of decking material will last for years. Consistent treating after a few years at a time will ensure a long-lasting deck. You can expect to pay between $2 and $5 per square foot for pressure-treated wood.
Disadvantages
Buying discounted decking materials and installation can help you reduce your project budget but may also have some drawbacks to keep an eye out for:
Shorter lifespan
Poorer quality
More likely to breakdown
What Are Some Cheap Decking Options?
Pressure-treated pine wood, bamboo, cedar, mahogany and tigerwood are the most affordable and durable decking options on the market due to their long-lasting durability, affordable pricing and attractive color options.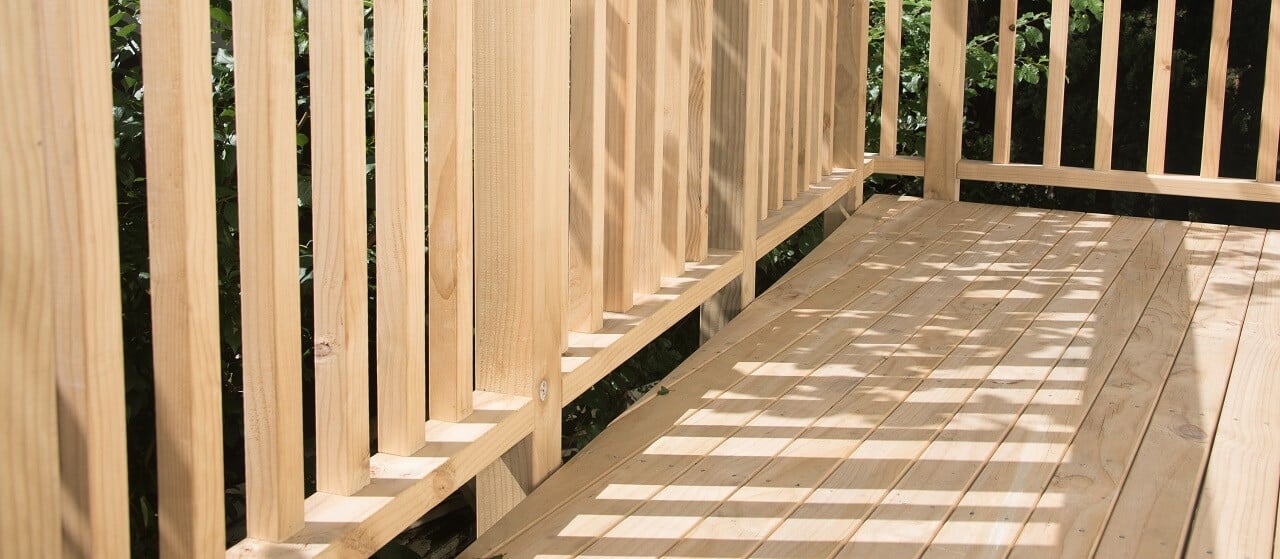 Pressure-Treated Pine Wood
Pressure-treated pine wood will last for decades if treated every two years. It is available in lighter, tan tones and deep brown finishes. This type of wood will not split or warp as long as it is maintained. Pressure-treated pine wood costs about $2 to $5 per square foot.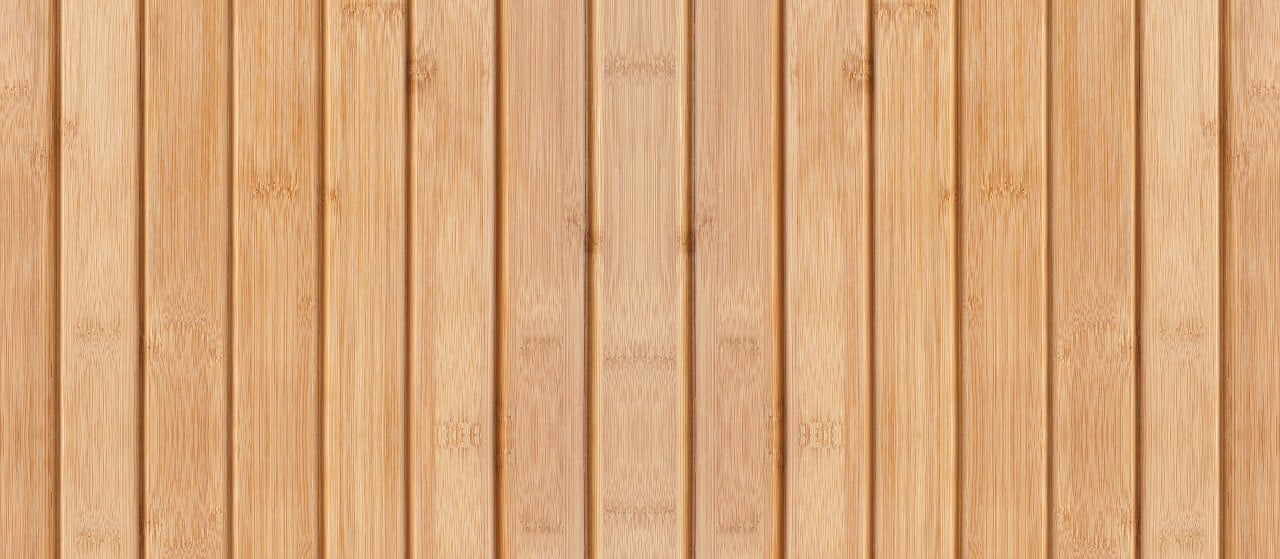 Bamboo
Bamboo creates an attractive finish, is long-lasting and is environmentally friendly. Since bamboo has a fast growth rate, it is more sustainable than other hardwood options. Bamboo is also naturally resistant to rot and mold, making it an excellent, low-maintenance option. Bamboo decking costs about $3 to $10 per square foot.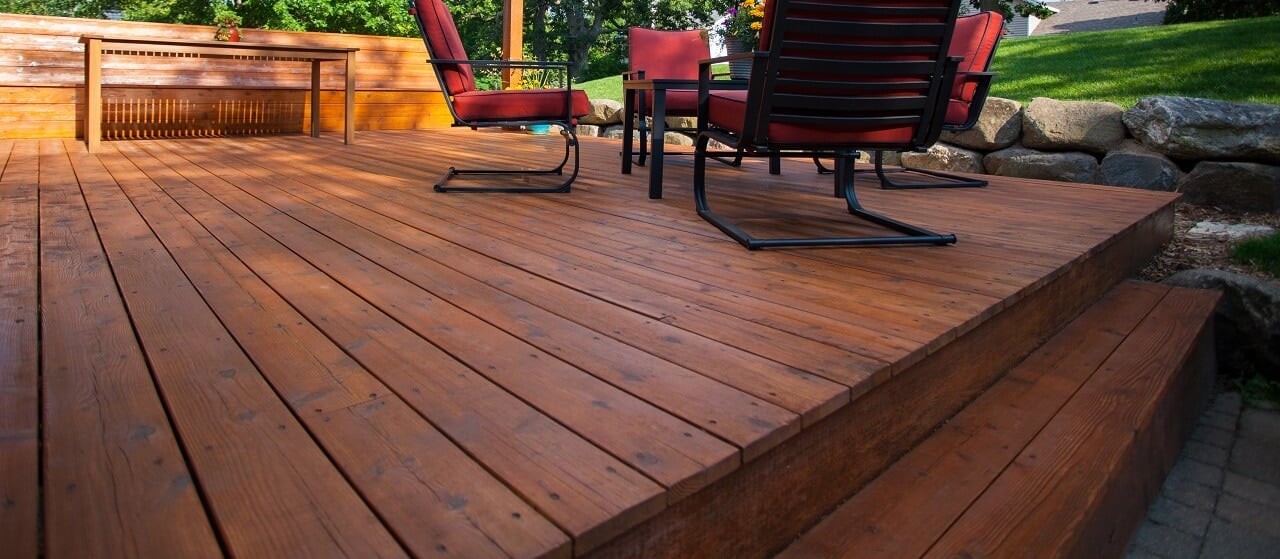 Cedar
Cedar decking will create an authentic, natural-looking wooden deck that is highly sought-after for improving a home's value. Cedar is naturally resistant to rot and is available in lighter finishes. Cedar decking costs between $3 and $7 per square foot.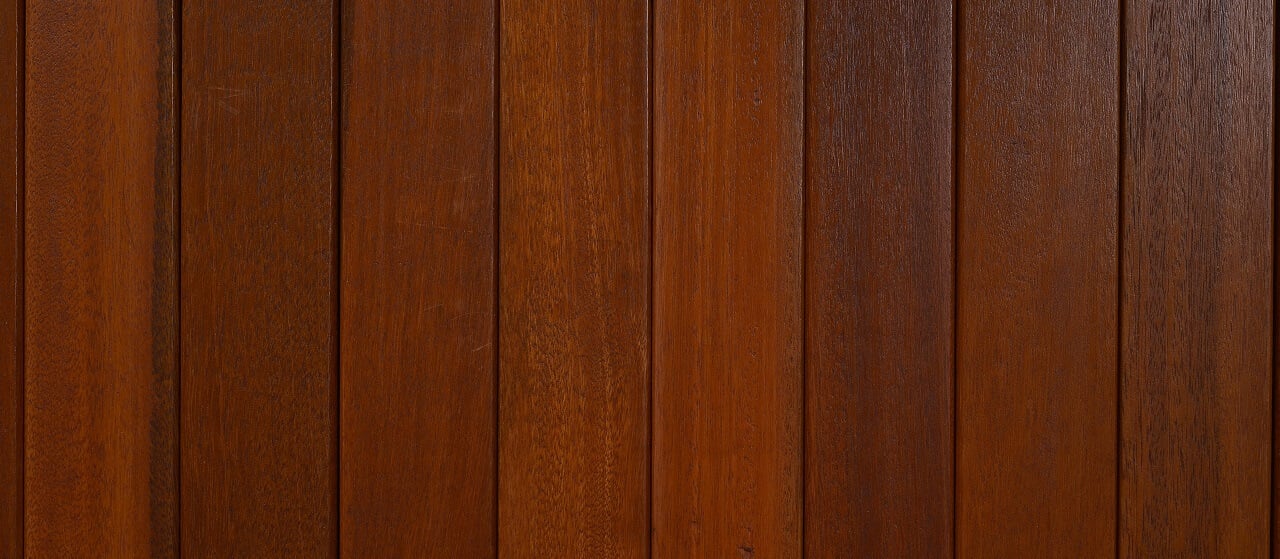 Mahogany
Mahogany decking is one of the most affordable and most attractive options. The deep, red tones of mahogany create a high-quality appearance with ease. Mahogany decking costs about $8 to $11 per square foot.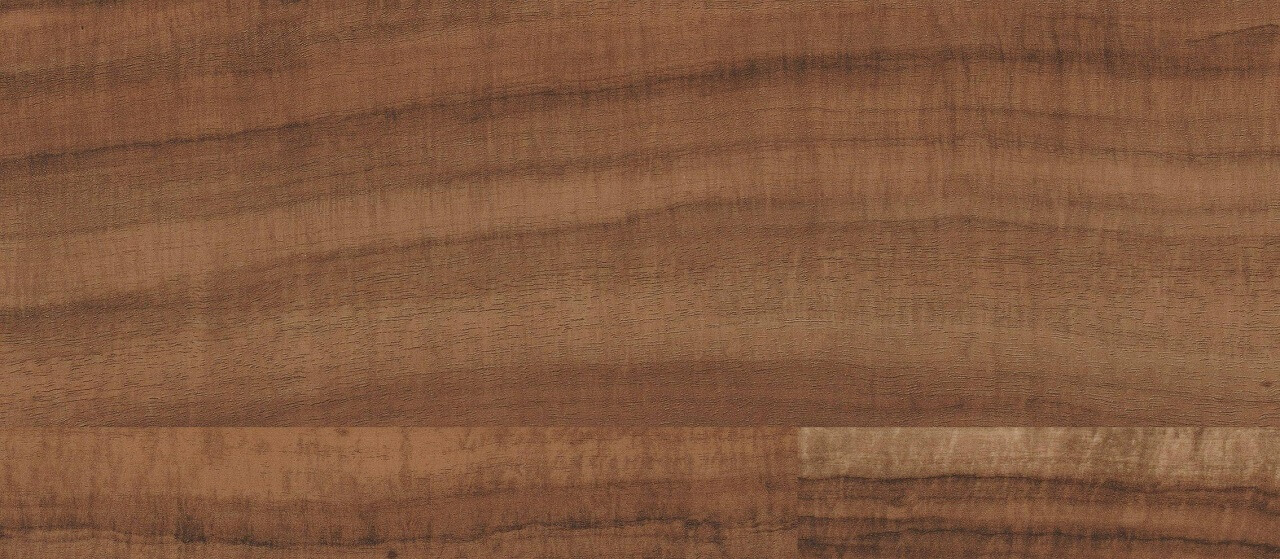 Tigerwood
Tigerwood is appropriately named for its stripes. Deep browns create streaks through lighter brown wood finishes to create a unique design. Tigerwood decking costs about $7 to $15 per square foot.
Cheap Retaining Wall Options Per Square Foot*

| | |
| --- | --- |
| Pressure-Treated Pine Wood | $2 – $5 |
| Bamboo | $3 – $10 |
| Cedar | $3 – $7 |
| Mahogany | $8 – $11 |
| Tigerwood | $7 – $15 |
*Does not include labor of $20 to $40 per square foot
Discount Decking Pricing
The cheapest decking options cost about $2 to $7 per square foot, with pressure-treated pine wood and cedar being the most affordable options.
The Best Place to Buy Decking
Decking materials can be purchased from a variety of locations, so it is helpful to know where you can find the most affordable decking options on the market.
Decking Company Pros and Cons

| Seller | Pros | Cons |
| --- | --- | --- |
| Big Box Stores | A lot of options | Hidden fees |
| Large Franchises | Easy to find what you need | No negotiating pricing |
| Small Chains | High-quality customer service | Fewer options |
| Online Retailers | Instant quotes | Poorer customer service |
| Installers | Professional service | Higher prices |
Where to Buy Cheap Decking
The best place to buy cheap decking is from the websites of large franchises or big box stores. Online pricing can be compared and filtered easily to help you find a desirable product within your budget. Plus, you can read through online reviews to determine the quality and structure of each material option.
Cheap Decking Installation
On average, cheap decking installation will cost about $20 to $40 per square foot. The size of material, quality of material and location of the deck will contribute to the final cost of installation.
When Is the Best Time to Buy Decking?
The best time to buy and install decking is in the middle of winter. Outdoor installation projects, such as building a deck, are typically completed in the warmer months of spring and summer. Because of this, prices go down in the middle of winter when fewer customers are looking for a new home improvement project. This lack of business also means more flexibility for scheduling your decking installation.
Hiring Affordable Decking Installers
Finding affordable decking installers will ensure you receive a high-quality deck for a great price.
Where to Find Companies
There are a lot of easy ways to find a decking installer near you. One of the easiest ways is through review websites. Customers are typically honest in their reviews, so you can trust their reviews on cost, customer service, timeline and more.
Questions to Ask
Asking questions will ensure you understand the process, pricing and timeline of the installation.
Will you install decking materials that I purchase from another company?
Does your company offer discounts?
Do you offer free estimates?
FAQs
Do I need a deck permit?
You may need a deck permit depending on where you live and the deck's size that you are building. Deck permits can cost anywhere from $0.50 to $1.50 per square foot.
What is the most affordable decking material?
Pressure-treated pine wood is the most affordable decking material.
What type of maintenance is required for decking?
Cleaning, resealing, staining, refinishing and repairing is required for maintaining your decking.
No Comments Yet