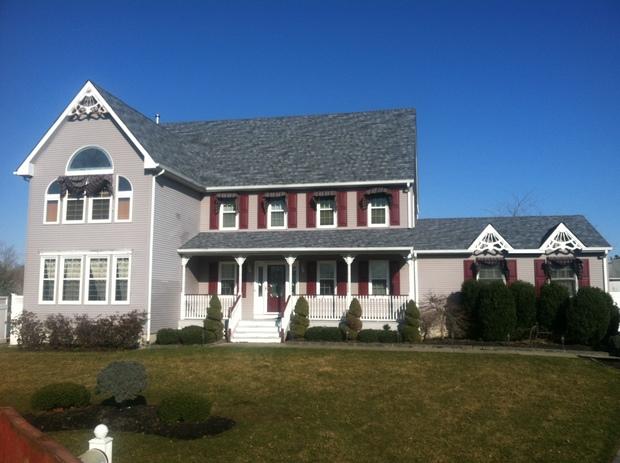 There are so many things to consider when repainting the exterior of your home. After you choose a painter and decide on the type of paint you want to use, you then have the task of deciding on a color. For some people this comes easily, for others, decorating or changing the exterior of their home is a daunting task. The fact is, choosing an exterior paint color is about more than just appearances. If you're having difficulty deciding what paint color is right for your home, here are a few practical tips that might make the choice a little easier.
Practical Exterior Paint Colors
If you're thinking about painting you home a dark color, remember that these tend to fade far faster than lighter colors, especially in direct sunlight. Dark colors also absorb heat, which may make a difference in certain climates. You also might want to choose muted colors rather than brighter tones. If, for example, you like a bright yellow or blue color, consider selecting a color in a slightly muted tone as a large area of bright color can have a bigger impact than you may want and can be more prone to fading than less vibrant tones.
Homes where the existing exterior paint color is relatively dark pose a problem when you want to repaint with a lighter color. Though it's certainly possible to change a house from dark brown to off-white, it will probably require the application of a primer coat for the new color to truly shine. This, of course, will require more labor and cost more money.
Ideas for Exterior Paint Color Schemes
Stay true to the traditional color scheme for your type of home. For example, a New England Salt Box looks great in blue-gray tones, while Victorian homes can have a variety of colors. Look at the bottom layer of paint for a clue to your home's original paint scheme. If your home is in a wooded area, you might want to choose earth tones, while a house by the shore could look better with brighter, lighter hues.
Ready to start your
exterior painting project

?Find Pros
Look at homes in your neighborhood or in decorating magazines. This is a great way to find paint colors. If you like the color of a house in your neighborhood, ask the homeowner if he or she would share the color name and brand of paint they have used.
If you find a color scheme you like in a magazine, it is fairly easy to have the colors matched at your local paint store. Additionally, many paint manufacturers will group complimentary color pallets. These are suggestions for trim, accents, and the body of the house that have been tested and approved many times over by many different people. If you aren't the most color-conscious person in the world, these suggestions will take the guess work out of which colors go well with the main paint color you pick.
Preview and Test Your Exterior Paint Colors
Many paint stores now offer computer imaging so you can get an idea of the look of the colors you are considering. This way, you can avoid a big surprise after already spending hundreds or thousands of dollars in house painting costs. Once you've got your choices down to only a handful, purchase a small amount of each and try them out on different areas of the house. Though computer imaging is an excellent tool, seeing a paint color on your house in real life can be a great help when solidifying your decision!
1 Comments