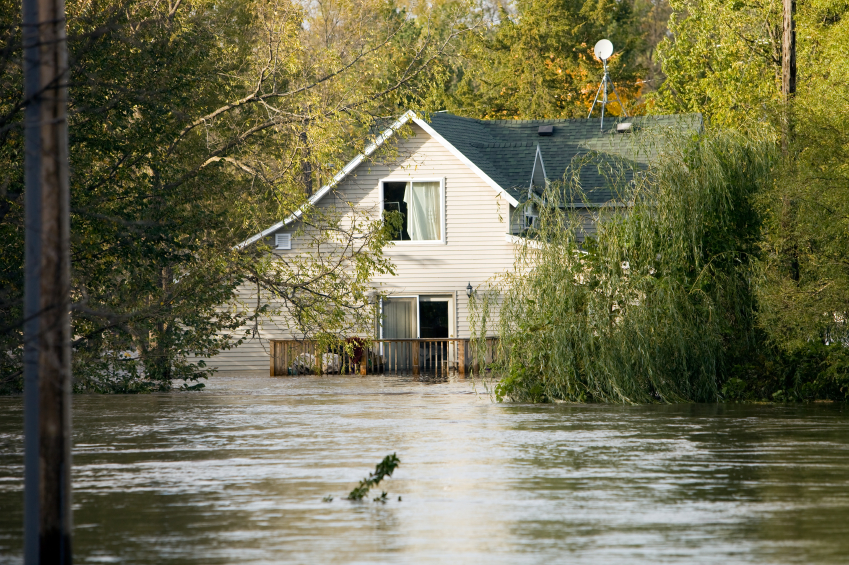 The impact a Category 3 or 4 hurricane can have on your most valuable asset – your home – can be disastrous, and incredibly overwhelming.
Depending on the storm and its staggering effects, homeowners might face a number of devastating problems: from feet of standing water in the living room, to trees and debris spread across the across your lawn and driveway, to a roof completely torn apart.
Days after Hurricane Matthew hit in 2016, HomeAdvisor saw that homeowners were most in need of tree removal, roofing and fencing repair. Following Hurricane Sandy in 2012, the network experienced a dramatic increase in demand for generator installation.
In the aftermath of 2005's Hurricane Katrina, the greatest number of HomeAdvisor requests were for water removal, mold removal, drywall repair and demolitions.
Once the storm has passed and it is safe to re-enter your home (and after you've spoken to your insurance agency), prioritizing these five home projects will help to keep you and your house safe, and provide solid groundwork to mitigate the damage in the most efficient and cost effective way.
1. Consult an Electrician.
Whether or not the power is on in your home, be aware that there could be a gas leak or risk of electric shock, particularly while wading through water. It's best for the power to remain off until an electrician has inspected the home for safety, as all electrical equipment should be checked and dried before being returned to service. This is a matter of safety, so don't skimp; have a professional help you at this dangerous juncture.
2. Remove Standing Water.
Wet walls and wet floors can breed dangerous mold and even lead to structural damage. Removing standing water can include anything from cleaning out ducts, to using sump pumps and professional dryers. The sooner a homeowner is able to remove standing water properly, the easier and more reasonable it will be to handle other damages to the home.
3. Install an Electric Generator.
When electricity is lost in a storm, an electronic generator can power small appliances or even multiple rooms in a house. Installing an electric generator was one of the most requested tasks through the HomeAdvisor network after Hurricane Matthew, Hurricane Sandy and Hurricane Katrina. More and more homeowners are keeping a standby generator on hand to be prepared for the next power outage.
4. Get Your Roof Inspected.
Hurricane-force winds can lift shingles and tiles, and if severe enough, tear the whole roof. Not only that, but water can seep into the walls if a roof isn't properly fixed following a storm. Hiring an inspector during your initial improvements will help to get you ahead of the damage, rather than having to deal with the cost and inconvenience of water leaking in, damaged gutters or missing shingles down the road.
5. Remove and Clear Trees.
Heavy storms can uproot trees and violently break branches, throwing them into driveways, roads, through the windows of cars and houses, and even atop powerlines. While cosmetic tree or lawn work can be put off, any fallen tree hazards should be tended to quickly, as the project will only become more dangerous and cumbersome.
Yes, tending to the damage done to your home after a storm is important, but keeping yourself and your family safe should always be the primary concern.
All Hurricane Matthew, Hurricane Sandy and Hurricane Katrina information is provided by HomeAdvisor internal data.
4 Comments