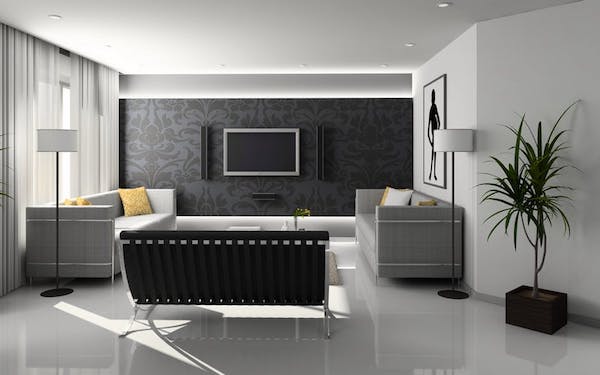 Why a smart home?
In answering that question for consumers, the industry has focused on things like convenience, security, and comfort. Consider the results of a recent HomeAdvisor survey of smart home professionals: When we asked nearly 1,500 pros for the most common reasons they're installing smart home technology, three responses rose to the top.
Improving ease or accessibility: 69 percent
Improving safety or sense of security: 61 percent
Improving comfort and relaxation: 59 percent
It's true, those are three big smart home benefits, and home tech pros, along with manufacturers and retailers, should continue to hammer away at them. But our survey revealed a handful of equally compelling benefits that many consumers aren't as aware of.
Here they are:
Smart home tech saves money
Just 18 percent of pros in our survey cited this reason, even though the savings can be significant.
Take the installation of a smart thermostat. By automatically adjusting a home's temperature when people are away or asleep, smart thermostats can save homeowners a couple hundred dollars a year, and even more in regions with extreme climate.
Smart technology can also prevent catastrophic damage that can easily total tens of thousands of dollars. A leak detector, for example, will alert homeowners to water in the basement before it turns into a full-on flood. Smart smoke alarms, meanwhile, will alert them to fire when they're out of the house, again averting disaster.
Smart home tech improves resale value
Here again, just 18 percent of pros cited this reason for smart home installations. But smart technology is turning into a serious selling point, especially among Millennials who have become the largest homebuying cohort.
The National Association of Realtors estimates that smart homes now command an additional five percent on their sale price. That works out to an extra $10,000 on a $200,000 home, which is more than enough to cover the cost of a full suite of smart home devices, including a smart lock, lights, security system, and wireless speakers.
Smart homes are more beautiful
As smart technology become more invisible, it has the potential to dramatically improve a home's aesthetic.
I experienced this firsthand on the renovation of my home, where the use of a smartTV and WiFi ceiling speakers eliminated any unsightly wires or space-hogging floor speakers and stereo system. The result is a clean, seamless look that's perfectly in keeping with my home's transitional design. The fact that the technology also makes my home a lot more fun and functional is just more value added.
Dan's Bottom Line
Smart home technology has a ton to offer consumers. Early adopters have been quick to appreciate such intangibles as comfort and convenience. Those benefits will appeal to mass-market consumers as well, but this group also tends to be very interested in saving money. That's why factors like energy efficiency and resale value need to be part of the pitch. As for aesthetics, everyone wants their home to look its best, so as the technology keeps moving in that direction, the beauty quotient can be used to help close the deal on smart home installs.
No Comments Yet