June 27, 2017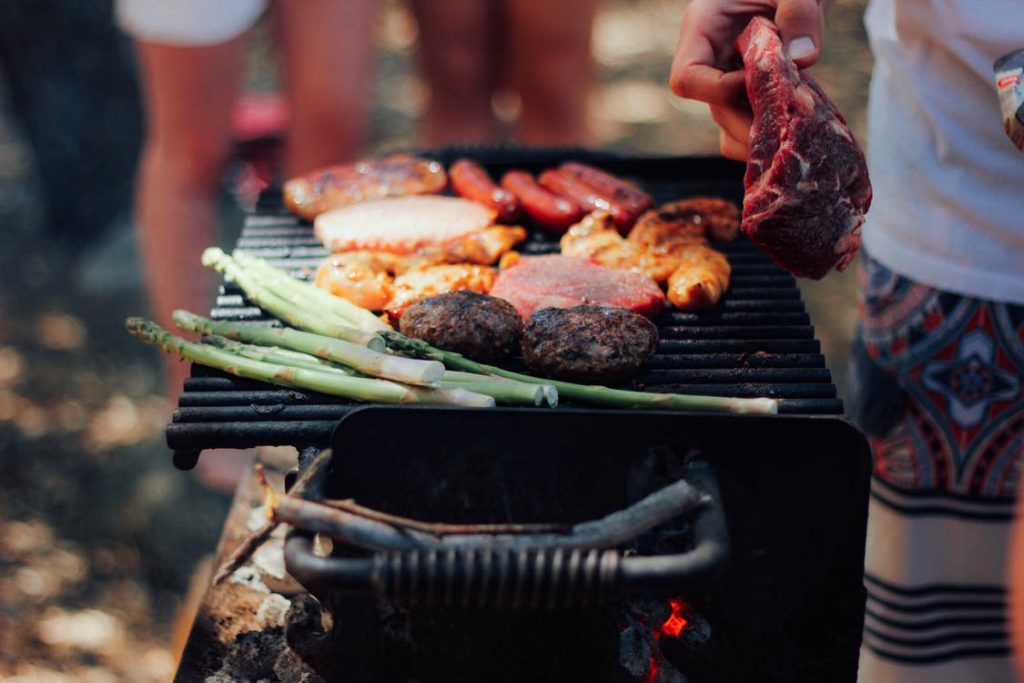 Grilling is the hassle-free way to entertain. Minimal prep work, no messy pans to clean, plus you can keep the fire going throughout the day, as guests come and go. But planning a blowout barbecue can turn into a real pressure cooker, with all those mouths to feed. That's especially true if your menu includes more complex dishes, like ribs, fish, and kebabs, along with the traditional menu of burgers and dogs.
Over the last couple of years, smart home technology has found its way into the kitchen—and many of the best devices can be a lifesaver during your next barbecue. Here are three of our favorites.
WiFi meat thermometer
If you're planning to class it up this holiday, say with a nice pork tenderloin or slow-cooked barbecue ribs, a leave-in digital meat thermometer will be your most valuable gadget. Simply stick the probe into the prepared cut of meat, set the desired internal temperature on the smartphone app, and go join the party.
Top-rated models, including the $50 iGrill Mini from Weber, ping you when your meat reaches the perfect temperature to take it off the grill. The $100 iGrill2, above, includes a second probe, good for monitoring two cuts of meat at once.
Sous vide machine
When you're cooking for a crowd, perfectly grilled steak and fish can be a pretty tall order. Sous vide (pronounced "sue-veed") makes the balancing act much easier, while also delivering the juiciest steak, fish, and chicken your guests have ever eaten.
French for "under vacuum," sous vide is a process where food is placed in a vacuum-sealed bag and cooked at precision temperatures in a water bath. The sous vide machine, which clips to the side of a standard pot, can be controlled and monitored from a smart phone app.
Sous vide enthusiasts use the technique any day of the week, but it's particularly helpful when entertaining. "If I'm having people for a barbecue on Saturday, I'll sous vide a bunch of steak a few days before and keep them in the fridge," says Cole Wagoner, sous vide expert at Anova Culinary, which makes the $150 Anova Precision Cooker, above. "Then the day of, I'll throw the steaks on a blazing hot grill for a couple minutes to give them a nice, crunchy crust."
Besides the easy prep work and delicious results, sous vide is a very flexible way to cook, so even stragglers to the party will be treated to steaks hot off the grill.
Robotic grill cleaner
Cleaning your grill after each use will extend its life and lead to better-tasting food the next time you fire it up. After an all-day party, it's the last thing you want to do. That's why we're big fans of Grillbot, an automatic cleaning robot that does the job for you.
Simply place the Grillbot on the grill, press start, and it will move back and forth over the grill surface, removing grease and char with its replaceable wire brushes. The $115 Grillbot 2.0, above, adds a quick-release battery and easy-to-read LCD screen. And coming down the pike is the Grillbot Pro with Bluetooth 4.0 connectivity, so you can control the device from your smart phone and see how much time is left in the cleaning cycle.
No Comments Yet