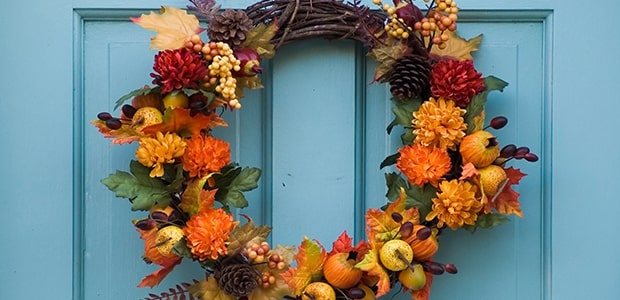 Thanksgiving is the perfect time to start thinking about your next home upgrade – whether you're prepping the house for company, making it easier to cook a large meal, or performing routine maintenance ahead of the winter weather. Check out these 11 projects to help make this Thanksgiving your best yet.
1) Upgrade your insulation
Before the weather cools down completely, think about sealing the gaps around your doors and windows and upgrading your insulation. A local handyman should be able to help you do some quick weather-stripping and caulking. For a more permanent solution, like blown-in insulation, talk to a professional.
The average cost to upgrade your insulation ranges from $930 to $2,020.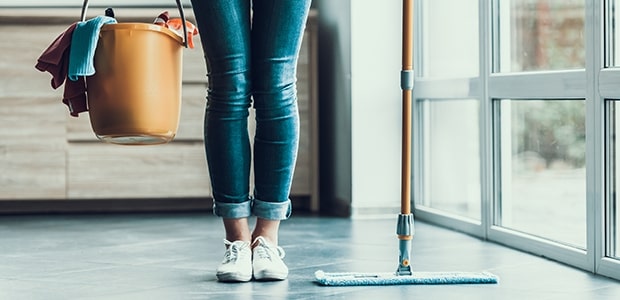 2) Do a deep clean
If you have family coming into town, make sure your home looks it's best and give it a deep clean. Tidy up clutter, mop the floors and make sure your guest bedroom is spick-and-span. If you don't have time to devote to this project, think about calling a professional cleaning service to help scrub the house from top to bottom.
Hiring a professional cleaning service costs between $120 and $240.
3) Get a chimney inspection
Before you heat up the hearth this season, hire a local chimney sweep to inspect your fireplace, as well as clean it and make any necessary repairs. Not only will this help your fireplace function more effectively, it will also help prevent a serious fire hazard.
The average price to hire a chimney sweep ranges from $130 to $360.
4) Fix any broken appliances
If you've been putting off repairing your appliances, now's the time to get them fixed! Whether your oven could use a tune-up, or your laundry machine is on the fritz, call a repairman now before a minor problem turns into a major holiday disaster.
The cost to repair an appliance usually runs between $110 and $240.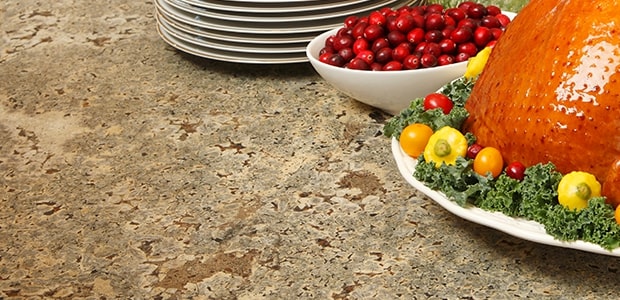 5) Seal your countertops
If your kitchen features natural stone countertop materials like granite, marble or slate, check to see if they should be resealed before turkey day arrives. These materials are prone to staining and sealing them will protect your countertops from absorbing dangers like cranberry sauce, red wine or tomato paste.
Repairing countertops typically costs from $210 to $500.
6) Invest in a programmable thermostat
If you haven't already, consider installing a programmable thermostat to stay cozy this season and make sure your home is at the right temperature at the right time of day. Simply set it up to adjust the temperature of your home while you're away (and don't need the HVAC working at full blast) and enjoy a lower energy bill each month!
The price to install a programmable thermostat averages from $120 to $250.
7) Winterize your lawn
Don't save this step to stress about over the holidays! If you haven't already, now is the time to winterize your lawn. Hire a pro to blow out your sprinkler system and shut off water to exterior hoses to prevent damage to your irrigation system in the cool weather.
Winterizing your lawn costs from $55 to $115 on average.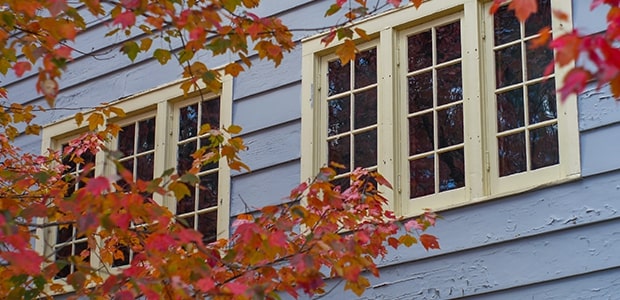 8) Improve your siding
Check to make sure your siding is ready to withstand any upcoming winter weather and ask a pro to repair any damaged areas that need more TLC. Not only will this project help prevent any existing problems from worsening, but it will also help to increase your home's curb appeal before company arrives.
The price to repair siding typically runs from $320 to $1,150.
9) Clear out gutters and downspouts
Make sure your gutters and downspouts are clear of leaves and debris before the winter freeze comes along. While you can DIY this project, it does require the use of a ladder, so calling a pro is likely your safest bet.
Cleaning gutters costs from $120 to $230.
10) Replace old windows
Think about upgrading your old windows to double-pane glass or another energy-efficient option to keep warm air in and cold air out! This will help keep your home well-insulated and toasty for the chilly months. Plus, you may see a return in the form of a lower energy bill.
Replacing your windows costs between $200 and $1,800 on average.

11) Hang your holiday lights
Take a moment to enjoy the season (and take advantage of any remaining warm-weather days) and start putting up your holiday lights to welcome your seasonal guests. If your lighting job involves a ladder or climbing on the roof, consider hiring a pro to come help out. And book ahead of time – since their schedules fill up quickly!
The price of Christmas light installation typically runs from $205 to $610.
1 Comments