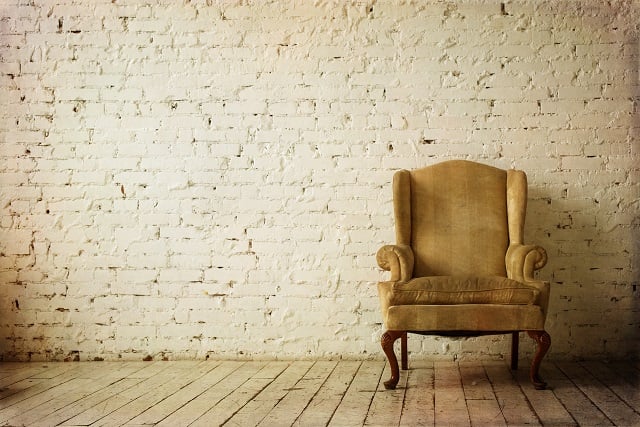 Updated October 2017
Is it time to rethink your interior decor. Replace those framed artworks with cooler mounts that redefine your living spaces? Finding elegant and meaningful paintings or artworks not only take a toll on your time, but can also be expensive, which is why you need to look for other things which are affordable, unique and stylish. The list of what could go on your wall is surprisingly long, with things that you never thought were ornamental making the list.
1. Painted animal heads
Trophy head displays might be too retro, or you might feel that they don't go well with modern, urban apartments. But if you have a peculiar taste for rarities, then painted animal heads can be mounted in your home to best reflect your offbeat personality. Deer, bull, caribous or warthogs skulls can be painted with bright hues and be mounted in living rooms and foyers, where it will be visible to guests and visitors.
2. Garlands
Add more zing and zest to your kid's nursery with tassel garlands that not only brighten up the room but also enhance the baby's color recognition skills. Tassel garlands are made of distinct materials like tissues, strings, paper, and fabric in vibrant colors that add more texture and variety. Save those banners from all your birthday parties, bridal and baby showers to hang them in your kid's room or give your teenager's room a chic makeover. Tassel garlands are also a good choice for your next DIY home projects to exhibit your creativity on your wall.
3. Rustic Metal Decors
Hanging funky metal art in living rooms and bedrooms gives a rustic look to your stylish home. Metal decor can come in unique designs, geometric shapes, and figures. And they are perfect for man caves, bachelor pads, and game rooms. Mount eye-catching pieces in plain sight in your living rooms, patios or foyers. Mounting heavy metal art is a difficult task and is risky because you might end up damaging the wall or hurting yourself. Hiring professional help is a good idea when you want the job done flawlessly.
4. Sconces
Given that typical wall sconces are elegant light fixtures, one could opt for more hand-picked ones. Instead of mounting sconces as lighting solutions, give it a twist and design your own sconce out of mason jars that can also be used as candle holders, flower holders, and many more. This requires no electrical wiring and are thereby easy to mount. Consider hanging them around your porch, living, and dining areas.
5. Tapestry
Tapestries are becoming more of a fashion statement in modern homes. Contemporary designs and styles come in a variety of sizes to complement your living spaces. These are personal expressions of your interest and opinions in a subject matter. Mount tapestries on large walls to cover up blank spaces. Usually, they can be mounted with minimal effort, but large tapestries require professional help to hang in difficult places like high-ceiling walls, when you don't have the right ladder for the job.
6. Antique mirrors
Create a gallery of antique mirrors having interesting shapes and sizes. Mirrors not only brighten up the room but also make the space look larger. Antique mirrors add elegance and give a vintage look to your home.
7. Unique book cases
No more messy books, no more stacking them in boring racks because strategically-placed shelves make for fine display for your books. You can make use of those blank walls to mount book cases that are offbeat and at the same time exquisite. They are not only huge space savers but are also easily accessible.
8. Plant frames
Installing plant frames is the best way to green up your home without having to deal with large pots. Set up plants of your choice in your living room, kitchen, patios or anywhere in your home, in frames that are mounted to the walls. Choose plants that are low maintenance, because you don't want to spoil your wall while watering. Make a fashion statement in a more sophisticated and eco-friendly way.
9. Vintage Posters
Vintage Posters are easier to collect and don't burn a hole in your pocket. Now you can showcase them in style as you hang them over your fireplace or in your bedroom.
10. Create Galleries
Bring out those unique collections of plates, instruments, hats, and baskets and put them on your walls to proudly exhibit your possessions. Arrange them in a way to create a themed display with peculiar shapes and sizes. The best places to showcase them are your staircase walls, living room walls or bedroom walls.
Think outside the frames and decorate your home with these distinctive items to add a more personal touch to your living spaces. Be cautious in choosing what goes well with the ambiance to bring in the wow factor, because you don't want to overdo it or hang disparate items that clutter your wall. Depending on the size and complexity of the wall hangings, decide whether or not to hire a professional to mount them.
No Comments Yet