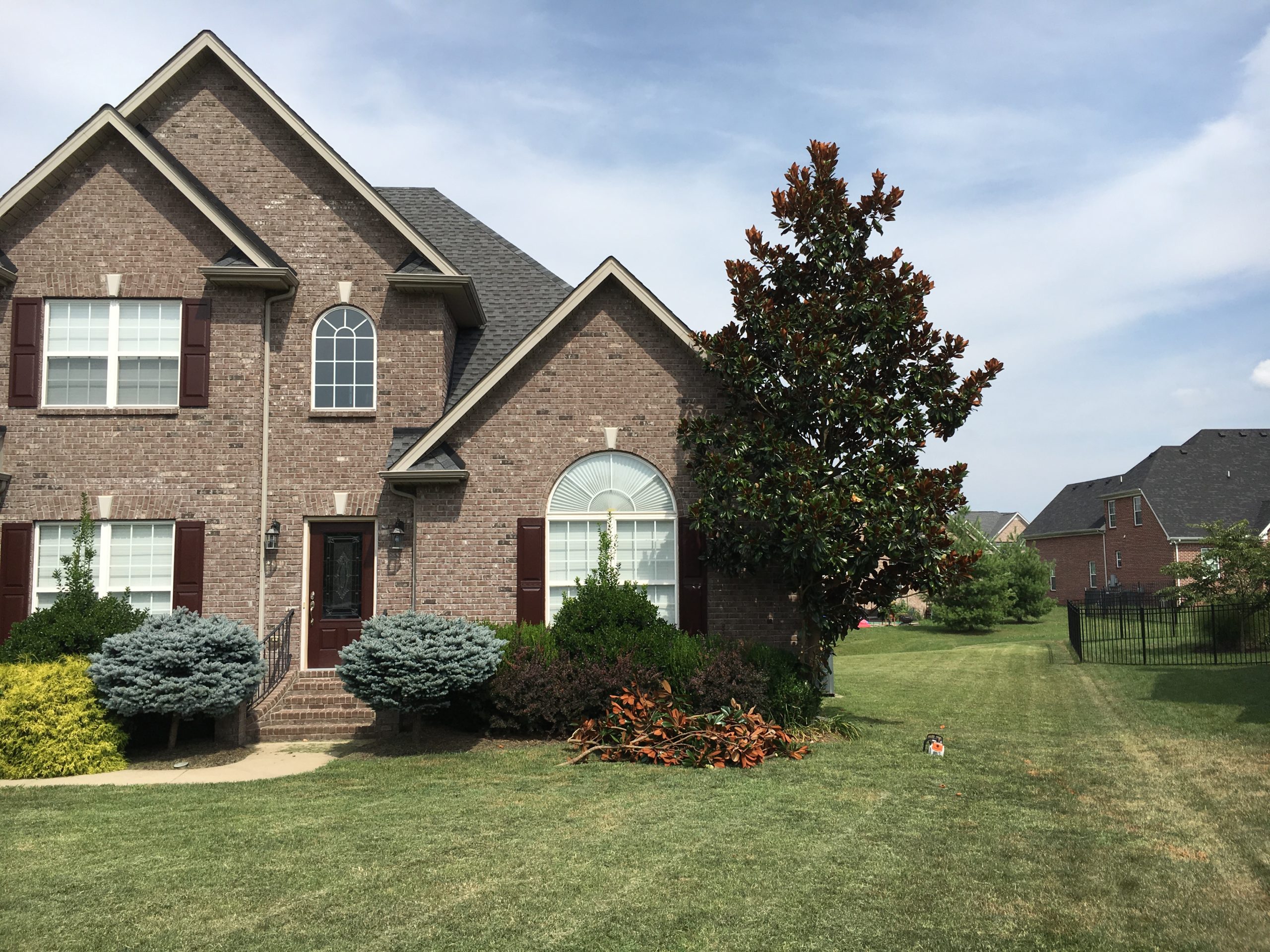 Planting trees in your yard can provide you and your family with beautiful views and ample shade for the hottest summer days. We've identified fifteen popular types of trees suitable for various purposes to fit any size of yard.
Nine trees were cited as the best small trees for small yards, those being birch, crabapple, crape myrtle, dogwood, Japanese maple, orange, serviceberry, spruce and witch hazel. Some of these trees grow taller than they do wide, making them good candidates for small shade trees, including birch, crape myrtle and serviceberry.
Top Trees:
Magnolia. These trees are a smaller option which blooms attractive flowers.
Weeping willow. Providing dramatic effect and good shade, these short trees have a nice wide span.
Serviceberry. These small trees produce tasty fruits and work well as shade trees.
Witch hazel. A low maintenance tree, this species has pretty blooms.
On This Page:
The Best Trees for Front Yards
| Tree | Best for |
| --- | --- |
| Magnolia | Flowers, small size |
| Oak | Dramatic effect, large width |
| Pecan | Nuts, large height |
| Pine | Low maintenance |
| Tulip poplar | Flowers, large height |
| Weeping willow | Dramatic effect, small size |
Mixing eye-catching ornamental and practical shade trees is a great way to landscape your front yard.
Best Shade Trees for Front Yards
Oak trees are infamous for branches that truly do branch out, and quite wide at that. This makes them a great, not-so-subtle choice for a shade tree in those yards with enough room to fit these grand trees, which can reach 80 feet tall and 100 feet wide.
Pecan trees are a bit taller than oak trees, with heights up to 100 feet, yet are narrower, maxing out around 70 feet. They can produce over 100 pounds of pecans in one season.
Weeping willows are arguably the most dramatic of the listed shade trees. They can be about half as wide and a third as tall as pecan trees, also making them the smallest shade tree herein.
All of these shade trees can grow to be relatively large. Check out the potential costs of installing landscaping for your project.
Talk to Local Landscapers
Best Trees for Front Yard Landscaping
Magnolia trees display beautiful pink and white flowers in early spring. They therefore would serve as a unique alternative to the typical green foliage of front yard landscaping. Low maintenance pine trees can provide privacy, shade, and shelter from the wind.
Tulip poplar trees bloom tulip-like orange flowers and have interestingly shaped leaves. Keep in mind that most cultivars of pine and tulip poplar can grow to be rather tall. Indeed, tulip poplars are some of the tallest trees in the Eastern United States, with the tallest measuring nearly 200 feet!
If your trees get too big to suit your yard, locate tree removal companies near you.
The Best Small Trees for Small Yards
| Tree | Best for |
| --- | --- |
| Birch | Shade |
| Crabapple | Low maintenance |
| Crape myrtle | Flowers, shade |
| Dogwood | Flowers, hardiness |
| Japanese maple | Foliage |
| Orange | Fruit |
| Serviceberry | Fruit, shade |
| Spruce | Evergreen |
| Witch hazel | Flowers, low maintenance |
Many of these attractive trees do not grow too large in size. Smaller trees are perfectly sized for compact spaces and yards.
Find Local Landscaping Pros
Best Small Trees for Front Yards
Crabapple trees are a low maintenance plant that produces a fruit similar to an apple. Depending on the variety, these trees don't usually grow taller than 20 feet. Dogwoods are a hardy tree with lovely white flowers. These trees are about similar in height but narrower in span than crabapple trees.
Witch hazels, another easy to care for species, display warmly colored blooms in fall or late winter. Though a number of smaller trees require less maintenance than larger trees, it is worth noting the costs of maintaining trees no matter their size.
Best Trees for Small Yards
Japanese maple trees, especially the red-leaved varieties, provide a striking accent to any yard. Orange trees are a compact, fragrant, fruit-bearing option. Averaging no more than 15 feet in height or span, these trees make wonderful additions to small yards.
A low maintenance evergreen, spruces come with the gifts of foliage year-round and privacy. If overwhelmed with the sheer number of small tree species to choose from, consult with an local arborist for advice on which trees would fit your small yard best.
Best Shade Trees for Small Yards
Birches feature an aesthetically pleasing gray bark and reach high into the sky (up to 60 feet!) but not too far wide at their base.
Crape myrtle trees can become quite wide, providing low-lying shade under a canopy of pink blooms.
Smaller serviceberry cultivars can fit nicely in smaller yards, bloom gorgeous white flowers, and produce an edible berry.
For a small yard, a shade tree should not take up too much room close to the ground. Instead, they should grow tall! However, these trees may require more upkeep than other, more petite trees suggested for yards. If planting these in your yard, perhaps consider hiring a tree services for assistance.
Consult With a Landscaping Pro
No Comments Yet