From a child home sick from school to a last-minute babysitter cancellation, no matter how organized and well-prepared you are, there will come a time when you have to trust one or more of your children to stay home on their own. Take the time to educate your children about home safety so they feel comfortable on their own, and you can breathe easier during those times.
Currently, only 3 states have legal age requirements for a child to be left at home by him or herself. Your child cannot legally stay at home without supervision if he/she is younger than 14 (Illinois), 8 (Maryland) and 10 years old (Oregon). Some states give unofficial, recommended ages while many states have no official or unofficial statement on record. If in doubt, do some research on regulation in your area.
Every situation depends on the age, maturity and resilience — not to mention the trustworthiness — of your kids. The best way to manage the stress is to make sure your kids stay safe and secure when they're home alone. From dealing with a smoke alarm to social media smarts, kids need a bit of training before they can stay home alone.
Here are 21 modern-day ways to teach your kids how to be safe during a solo home adventure.
1. Save Emergency Contacts
A decade ago, parents printed out an emergency contact lists and put them on the fridge or counter. Today, consider saving emergency numbers in your child's phone. If they don't have one, make sure that a family cell or home phone is available. Include numbers for your work and cell phone, nearby family, and trusted neighbors or friends. Be sure to add 9-1-1 and the phone number for your security alarm company to the list.
Make sure these people know that you've instructed your kids to call them in case you can't be reached during an emergency. Also, consider labeling or naming emergency contacts in a way that helps them appear at the top of your child's contacts while eliminating any confusion.
2. Put Together a First Aid Kit
Keep a stocked first aid kit stored within easy reach for your older children, but out of reach for the younger ones. In addition to bandages, include tweezers to remove splinters and Benadryl in case of a minor allergic reaction. If your child has a severe allergy, make sure prescribed emergency relief is available and accessible.
3. Flashlights & Emergency Kit
Show children know where the flashlights are kept and make sure they are always loaded with fresh batteries. Separate from your First Aid Kit, put together an Emergency Kit—containing things like a wind-up radio and important family documents. Show them where to find it and what to do with it should a sudden disaster take place.
4. Babysitting & Safety Courses
Have your kids participate in a babysitting training program like Red Cross Babysitter Training or Safe Sitter. Consider signing them up for official CPR courses. This responsible training and certification can help teenagers land a summer job or babysitting gig.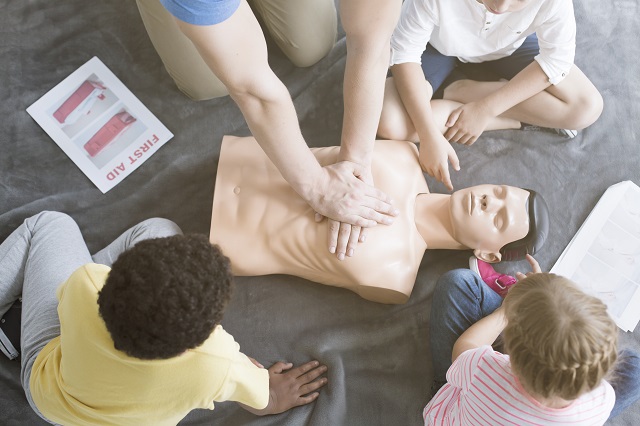 5. Talk with the Neighbors
Arrange for your kids to be able to go to a neighbor's house in case an emergency requires them to leave home. Be sure to give your trustworthy neighbor a call or send them a text in advance any time you'll be leaving your children home alone, no matter how briefly.
6. How to Work the Alarm System
Practice interacting with your security alarm system with your kids so they are comfortable setting it, turning off certain features, and manually triggering it in case of an emergency. It's best not to show them how to fully disable and allow unexpected visitors or intruders.
7. Handling Strange Visitors
Emphasize to your kids that, no matter what, they should never turn off the alarm and open the door to a stranger. They should also never tell a stranger that their parents aren't home.
8. Package Delivery
Tell your kids to keep the door closed for people making deliveries, like FedEx or UPS. The delivery person will simply place the package by the door or leave instructions for pickup. Check online order details to find out whether a signature is necessary. Often perishables, such as food or flowers, or inexpensive items, like a $10 Amazon delivery, don't require a signature and will be left at the door.
9. Put Away Hazardous Items
Remove or securely lock away items and weapons that can cause accidental harm like lighters, matches, guns, ammunition and knives. Safely put away any alcohol, medications and household cleaners that can be poisonous if swallowed, like detergents, bleach, pesticides, cleaning products and flammable liquids.
10. Make & Reinforce a Family Emergency Plan
Create and practice a home emergency plan for evacuation in case of a fire. If they smell smoke or hear the fire alarm, instruct them to go outside right away and ask a neighbor to call 9-1-1. Make sure they know that they should not go back into the house for any reason.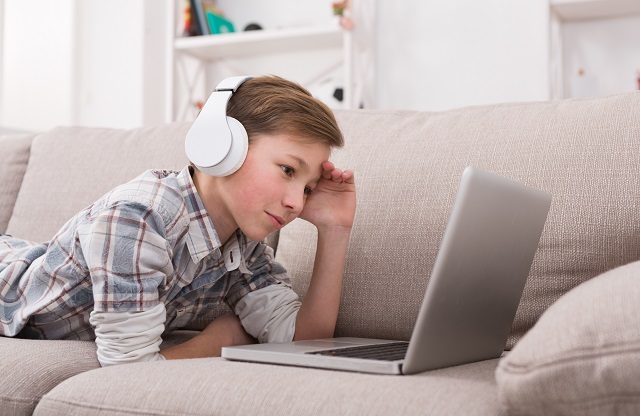 11. Internet, Game & TV Limits
Put restrictions on the internet and television to make sure your kids do not have access to content that would be inappropriate. Put away adult content like violent video games or rated-R movies that you'd rather they not see. With you not there to monitor their access, they may — intentionally or not — stumble across material that could cause them distress.
12. Social Media Rules
Neither children nor adults should mention that the kids are home alone on social media. Even if your kids have strict privacy settings for their social media accounts, they should never share details about their whereabouts. It's a good practice to get your kids to keep information about their location private no matter where they are or what app they're on, not just when they're home alone.
You can disconnect Android apps from using location services to prevent this from happening automatically and attaching their location to any given post or message. If you or your child have an iPhone, here are equivalent instructions for Apple.
13. Staying Inside or Leaving the House
Your children should not leave the house while you are away. If you have made an exception, instruct them to call or text you when they have left the house and as soon as they return.
14. Home Services
Avoid scheduling home care services, like installing a tv or plumbing repairs, when your children might be home alone. If necessary, reschedule with your service provider. Regular, exterior services, like those performed by your landscaping service, may be completable without entering your house or bothering your child. However, if the service requires your consultation or payment, consider rescheduling.
15. Change Smoke Alarm Batteries
Make there is a working smoke alarm on each floor, in the hallways near bedrooms, and near the kitchen or other rooms where fire could be a danger, such as a living room with a fireplace. Teach your children how to properly use a fire extinguisher, and make sure one is within reach.
16. Reporting Suspicious Behavior
There is no need for your kids to go outside when they are home alone, whether to play, check the mail, talk to a neighbor or friend, or investigate an unusual noise. If they are unsettled by a sound outside, have them call a neighbor to investigate. If they see a stranger lurking in the yard, they should call 9-1-1 immediately and let the operator know they are home alone.
17. Install a Security System
Install a home monitoring system with cameras that connect to a smartphone app. Parents can check in on their children when they are home alone anytime, anywhere.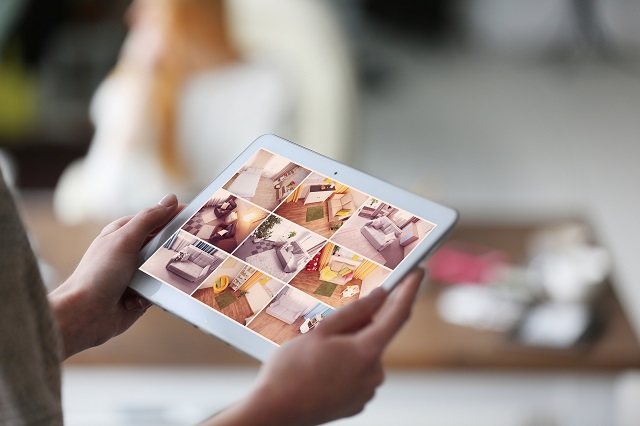 18. Check-Ins
Conduct regular check-ins. You can have your child text you every hour, or you can call a handful of times to make sure everyone is safe and comfortable. Regular communication not only gives a parent peace of mind, but it also helps the children stay calm and comfortable.
If you have a security monitoring system pre-installed, you can check in remotely—without making your child self-conscious—to make sure everything is okay.
19. Friends & Guests
Though it may seem like a good idea — considering safety in numbers— it's best that you do not allow your children to have friends over when they are home alone. Their friends' parents may not approve, and it's impossible to guarantee what kind of safety training their friends have had regarding being home alone.
20. Food & Kitchen Safety
Prepare food ahead of time for situations when kids will be home alone for several hours or during a regular meal time. You can make food that only needs to be microwaved or quick meals that don't need to be heated, like sandwiches and salads. Teach or review basic kitchen safety skills for kids.
21. Lock Alternative Entrances/Exits
Make sure other entrances to the house, like the garage door or an upstairs balcony door, are locked and secured. Kids might not think about these entrances, but an intruder could, so stay secure by making sure all doors remain locked. This is possible remotely if you have a smart door locking system installed.
No Comments Yet