June 8, 2016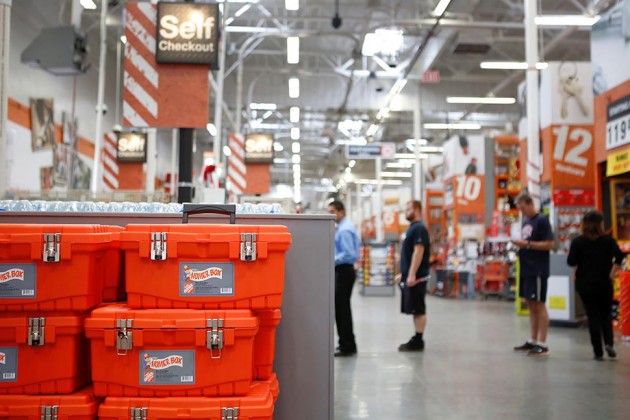 The recent poor performance of labor markets adds to concerns that consumers are pulling in their horns. Retail sales at major department store chains have been dismal.  Despite this, home-improvement spending has held up well. It will be important to watch measures of consumer confidence to see if the public psyche weakens along with the abysmal payroll statistics.
Consumers are being judicious with their spending, but there is some evidence that they are nevertheless willing to invest in their homes, particularly in the light of their improved equity situation. Home values have recovered 80% of their losses since the downturn, helping homeowners to feel wealthier, and to give them easier access to home improvement capital. According to the Federal Reserve's household flow of funds data. the average homeowner has $167,000 worth of equity, as of the year 2015.
That number has been rising every year since the trough of $85,000 in 2011.  This represents a doubling of home equity, which empowers a lot of home-improvement expenditures.  This level of home-equity is equal to the level of 2006, before the downturn, so we are back up to previous-peak levels of home equity.
Add to this the fact that the stock market has been rising, allowing upscale homeowners to accumulate enough wealth to do some major renovations.
While the upscale department stores have been suffering, overall retail sales numbers have been respectable, propped up in part by continued patronage of home improvement stores like Home Depot and Lowe's.  Some consumers consider "nesting" more sensible than buying a new home, and they consider it a smart investment.  Home Depot's earnings recently beat Wall Street's forecasts, and Lowe's Companies recently reported earnings 31.4% higher than the same period a year ago, further evidence that people are investing in their homes at an increasing rate.
Consumers see home improvement as something that can improve their lifestyle today and also pay dividends down the road when they resell their home.  Investments in energy efficiency can yield more dollars at resale than the consumer spends to get the work done.
Another factor: home prices are getting out of reach for many who would like to move to a different home.  Some are finding that it makes more economic sense to stay put and invest where they are.  If their motivation for moving to a new home is to get different features in their home, or to have more space (and they don't need to relocate to a new city), then they sometimes find that they can obtain those things via an improvement or renovation project.
No Comments Yet