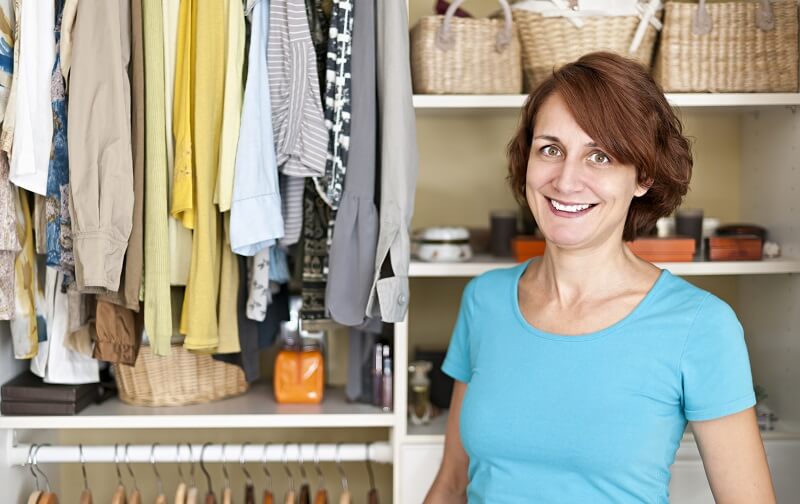 Need Help Organizing Your Closet?
Hidden behind doors, closets tend to be among the messiest areas in a home. The clutter can make it difficult to find items when you need them. If you can no longer keep your own closet clean, a professional organizer can help.
This type of pro represents a part of a larger field. You'll find contractors who specialize in closets, and those who advertise more general expertise. Use this guide to hire the right professional for your individual space.
On This Page:
What Does a Personal Closet Organizing Service Do?
Closet organizing services can help declutter your hall or bedroom closet, and develop a strategy to keep it that way in the future.
A professional service is different from an organizer system, which includes shelving, boxes and more to keep it clean and free of clutter. This type of physical closet organizer costs between $60 and $1,000, with closet organizer installation prices ranging from about $800 to $2,300.
The right expert uses these types of systems, but also provides more comprehensive solutions. To hire someone who can help your needs, you need to understand which type of pro you should hire in the first place.
Types of Professionals Who Work on Closets

| Name | Specialty |
| --- | --- |
| Closet Designer/Stylist | Focuses on the aesthetics |
| Closet Cleaner | Emphasis on immediate needs |
| Professional Organizer | Systemizes various areas of the home |
| Closet Organizer | Focuses exclusively on your closets |
| Closet Builder | Builds or remodels the physical space |
Closet Designers & Stylists
These experts emphasize the stylistic aspects of your closet. Think of them as specialized interior designers, working to make especially walk-in rooms more visually pleasing. They recommend furniture, paint options, and other aesthetic elements to add to the space. Some, but not all, have background training in design that helps them perform the job.
Closet Cleaners
Most organizers will clean the space as part of their service. Those who emphasize it in their title tend to focus on immediate needs vs. a long-term plan. Dedicated cleaning professionals might be necessary for carpeting and/or furniture but will not help you organize the storage room.
Decluttering and Organizer Installation Services
Most personal organizers can help with your storage needs. Finding the right professional organization service requires understanding how they might differ from or be similar to pros dedicated to the closet space. A pro that's not dedicated to cupboards may not be experienced enough in this area to help you.
Regardless of professional focus, decluttering is a necessary first step to make your closet usable again. All organizers are also declutterers. If you come across a pro emphasizing only this part, they might not be able to help you develop a long-term system and plan.
Closet Building or Remodeling
Creating a new space from scratch requires a closet contractor experienced in construction. Building a closet costs between $1,000 and $2,700. A custom closet can go as high as $6,500. Here, the emphasis is on creating a new area instead of optimizing your existing room. Find a closet builder near you for both new construction and remodeling services.
Closet Organizer Companies vs. Independent Organization Consultants
As with other types of contractors, you can hire a larger company or an independent consultant to perform the work.
Hiring a Company or Individual Closet Consultant

| Company | Consultant |
| --- | --- |
| Well-vetted professionals | Client does the vetting |
| Fast and efficient work | Takes longer to schedule and complete |
| More expensive | Less expensive |
| Comprehensive services | Specialized expertise |
How to Find and Hire a Professional Closet Organizer
The price to hire a closet optimization pro is like more generalized professional organizers, at $55 to $85 per hour. Per job, expect to pay your organizer between $250 and $750.
Finding the right expert means getting actual value out of that price. That means following several steps to maximize your chances of success.
Do a comprehensive search of all professional organizers in your area.
Narrow your list to only those pros with significant expertise in closets.
Check the credentials of each pro you're considering
Look into online reviews on independent sites
Know what you want, including sentimental items that have to remain in the closet no matter what.
Meet the expert prior to hiring to ensure they're a good fit
Once you complete these preparatory steps, it's time to get in touch with potential pros.
Questions to Ask Closet Organization Companies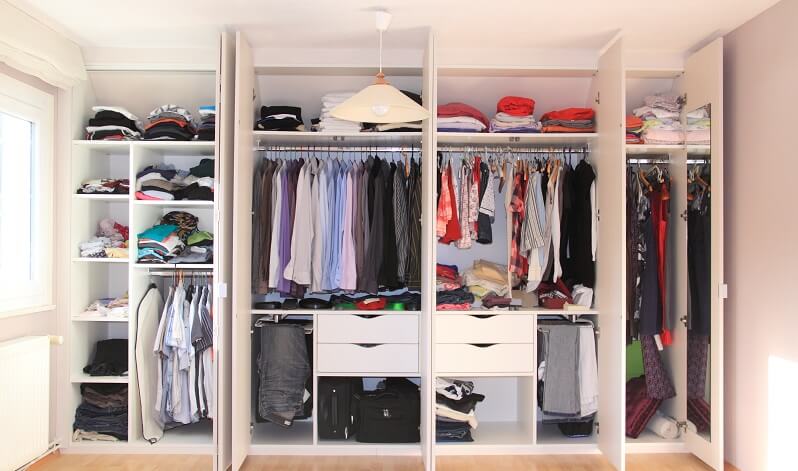 Out of your initial list of companies, pick at least three pros to interview. In addition to more general questions you should ask any contractor, it also pays to investigate potential closet experts more closely. Consider asking:
How much experience do you have with closets like mine?
Do you only declutter, or also build a long-term plan for me?
How much attention do you pay to the aesthetics of the space?
Can you clean the space, or do you work with someone who can?
Do you offer a free consultation?
Can you organize multiple closets in my home for a reduced rate?
How can I engage your services again should I need systemizing help in the future?
With answers to these questions, you can find a pro that's right for your needs. Of course, you have to know where to look first. Browse our directory or find personal organizers near you, including those that can accommodate or specialize in closets.
No Comments Yet