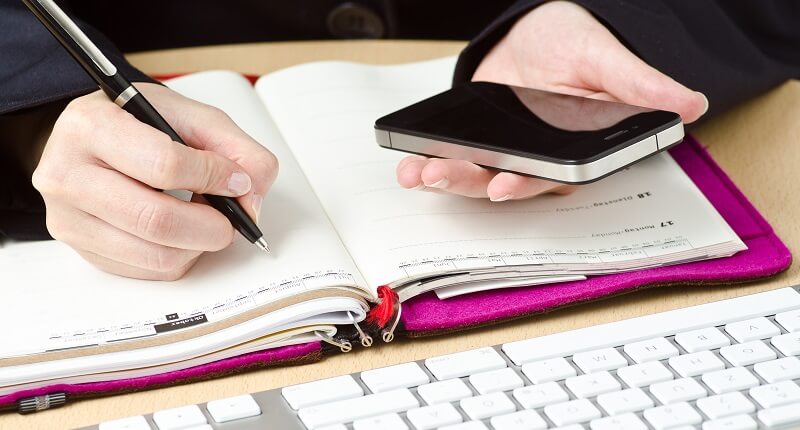 Need Help Cleaning & Organizing Your House?
Hiring a home organizer is as much about understanding your needs as it is about finding the right pro. When your space gets messy and you're unable to keep up, an expert can help.
Professional organizers can help you clean any area and develop a plan to keep it clean in the future. This guide will help you find the right expert for your specific needs and space.
On This Page:
What is an Organizer?
The organizer title can refer to any pro who helps you turn a mess into a clean space. Though training opportunities and professional organizations exist, there is no standard prerequisite to becoming an expert. Some, but not all, contractors are Certified Professional Organizers (CPO). That has led to several definitions for the same type of profession.
Personal and Life Organizers vs. Home and Professional Organization Services
Home organizers tend to limit their work to residential spaces. However, there is no distinct definition for their business-focused counterparts. You may see the same expert referred to as a professional organizer.
Life and personal organizers occupy a slightly different role. They are not only responsible for physical space. Instead, they help you streamline your calendar as well as your daily life and habits.
Cleaning and Organizing Services
Cleaning and organizing are two distinct tasks and typically performed by different professionals:
Cleaning Services Vs. Organizers

| Cleaners | Organizers |
| --- | --- |
| Focus on the immediate task | Develop a long-term plan |
| Come back regularly for follow-ups | May only need to come in once |
| Do not perform organizing work | Sometimes perform cleaning work |
Hiring a cleaning professional service comes with its own consideration and strategy.
Closet Organization & Decluttering Specialists
Your closet organization occupies a subsection of this profession. Many experts offer it as part of their service, but it includes nuances that deserve their own consideration. Learn how to hire a closet organization specialist.
The first step of organizing is getting rid of the clutter in your closet, room, or house. The right specialist can help you declutter the area, getting rid of items that take up room but no longer serve a need. But you must be careful. Most organizers can declutter, but not all declutterers also take additional systemization steps.
Organizing Companies vs. Personal Organizing Consultants
In your search for the right pro, you'll find an even mix of individual contractors and larger companies. Your needs and expectations determine which of the two works better for you.
Do You Need a Company or Individual Consultant

| Organizing Company | Personal Consultant |
| --- | --- |
| Can complete projects more quickly | May take longer on scheduling and projects |
| Can offer cleaning and waste removal services | Focus on organizing |
| More expensive | Less expensive |
| Large range of clients | More personalized service |
| Employ qualified professionals | Client does the vetting |
Cost to Hire a House, Room, Garage, Closet or Apartment Organizer
The cost to hire a professional organizer averages just under $500. Budgets range from $100 to $1,200, depending on the expert and the size and current condition of the space.
Most pros charge per hour, and you can expect rates anywhere between $15 and $100. In most cases, a credible expert will charge $55 to $85 per hour. Depending on the situation, a project can take anywhere between 2 and 10 hours.
Common household tasks like sorting your clothing in the laundry room or simple decluttering typically fall on the lower end of the above budget range. Hiring professionals with dedicated expertise in an area like office space or closets put the hourly rate at the high end.
How to Find and Hire a Professional Home Organizer
Hiring a professional home organizer should include finding a pro who knows their craft. They can also explain to you what they're doing. That can make any plan they build more effective, which prevents you from needing the same service again in the future. These tips can help you find that expert.
Build a vision of what you want to accomplish to avoid later miscommunication or conflicting goals.
Search online directories to find all local professionals in your area.
Note their individual expertise and how it matches up with your needs and vision.
Check credentials and online reviews for each pro you're considering.
Reach out to past clients for referrals for comprehensive projects.
Understand steps followed by each pro: just decluttering, or building a long-term plan?
Interview at least three qualified pros to understand their qualifications and relevant expertise.
Question to Ask a Personal Organizing Expert
Ask a standardized set of questions while searching for the right pro. Find at least three qualified contractors before making a hiring decision. These questions help you more thoroughly evaluate your options and ultimately find an organizer who you can trust to get the job done:
Do you belong to the National Association of Productivity and Organizing Professionals (NAPO), or are you a Certified Professional Organizer (CPO)? Ask for official credentials where possible
What are your areas of expertise?
Do you offer a free consultation?
How quickly can you get to my project?
How long is a typical session?
What will the project process look like?
Do your services include cleaning the space, or do you work with a specific cleaning company?
Do you handle donations, trash, and consignments?
Will you develop a plan that helps me keep the system in place moving forward?
Do you have references for similar projects that you've completed in the recent past?
Preparing for the Consultation and Project
Prior to the consultation, take preparatory steps. Once you select a pro to work with, they'll want to examine the space. You can prepare to make the consultation as smooth and accurate as possible:
Discuss potential sentimental attachments to set limits and expectations on both sides.
Show your space as-is without any prior decluttering work.
Ask the professional if they have sufficient access to the space.
During the consultation, interview all potential candidates to ensure the organizer is sensitive to your needs. Then, rest the day before the project so you're prepared to make sound decisions about individual items. Finally, keep open lines of communication during the project to understand what's going on and provide feedback.
FAQs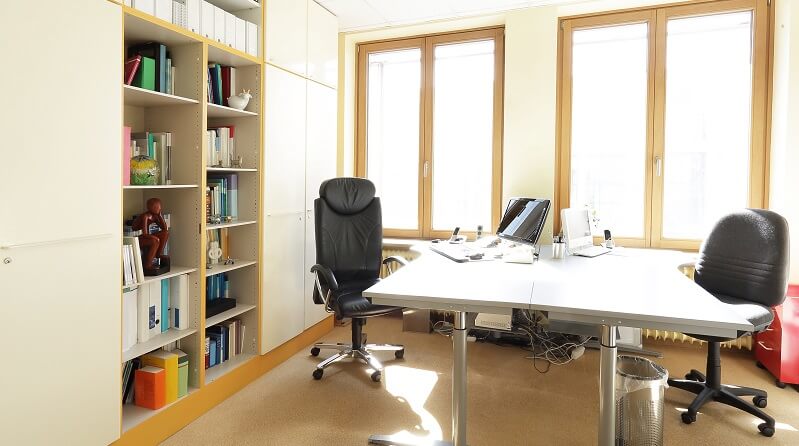 What Does a Corporate Organizer Do?
In the business world, corporate organizer most commonly refers to an expert who can help a company become a corporation. An LLC (limited liability corporation) organizer, for instance, is responsible for the application and related paperwork that a business needs to become an LLC.
Space and scheduling pros that focus on companies typically refer to themselves as professional organizers with a business emphasis.
Do You Tip Professional Declutterers?
As with most home contractors, tipping is not customary or expected. That said, any services that go above and beyond the contract may deserve an extra reward. Cleaning or disposal of trash that was not agreed upon, or advice for other spaces in your house, fall into this category. In that case, consider tipping $20 or more, depending on the level of service.
What Can I Do To Prevent the Need to Hire Someone to Organize My House?
If DIY is too time consuming, a pro can help. They can take on larger projects or help you with some of the smaller steps you can take to keep your home organized.
Closet organization tips can help you get a handle on your clothing and shoes. Organizing your home might also include installing ceiling storage, tension rods as kitchen cabinet dividers, and more. You can even get some order into your mud room by keeping it clean and creating a dedicated space for each item.
In some cases, general tips and small fixes aren't enough. In that case, organizing your home becomes a larger DIY project. Some examples include:
Finding Declutter Helpers Near You
Once you understand your need for a better-organized space, it's time to find the right pro. Look for professional organizers near you or visit our organizer directory to start the process.
No Comments Yet