Finding the best paint brush depends on the surface you want to cover. For beautiful and even coverage, our guide helps you choose the best paint brush for any type of job. Whether you're painting walls, trim, doors or cabinets we'll help you find the ideal brush for you.
On This Page:
Best Type of Paint Brush for Walls
There are two types of paint brushes, one for oil-based paint and another for water-based paint. For walls, you usually want to use water-based paint brushes with synthetics bristles, like nylon and polyester. The best paint brush for cutting in walls is the angled brush, to make the perfect edge where ceiling meets wall.
Best Paint Brush for Touch Ups
Foam angled brushes can be your best friends when a touch up is need. These foam brushes don't leave bristle marks in small places. Use them to deliver a smooth finish on cabinets, furniture and trims.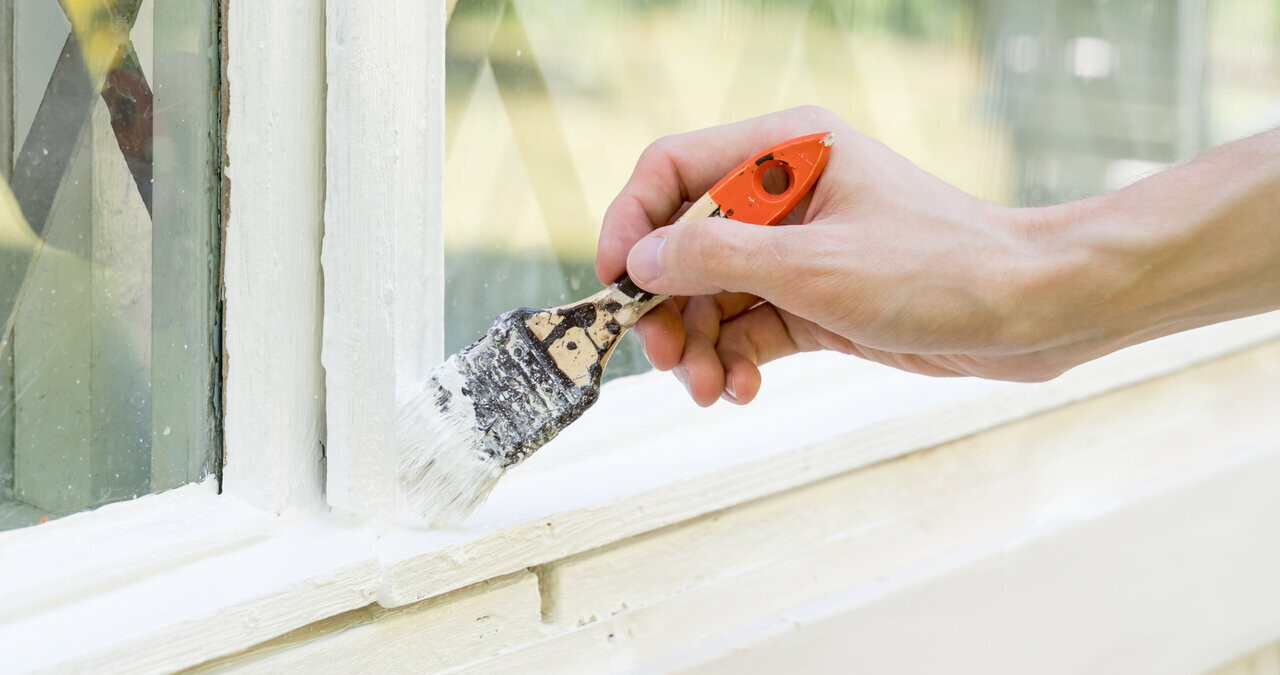 Best Paint Brush for Cabinets
Natural bristles are the best choice if you want to paint with varnishes, shellac, enamels, stains and polyurethanes. Cabinets are a large part of the kitchen, so when you plan a makeover on the kitchen this particular job is crucial.
The 2-inch brush is the most useful brush for painting cabinetry. If your paint is oil-based, choose the natural bristles brushes like china ox hair bristle. This brush holds more paint and releases it evenly and smoothly.
Best Paint Brush for Doors
Usually, doors have very smooth and flat surfaces. This allows you to use a wider brush like 3-inch and 4-inch.
When using oil-based paint, don't hesitate to choose the best quality natural bristle brush. You will see the results in the quality of your paint job.
If you need to scrap the old paint or resurface the exterior face of the door, check some other tips on our website or ask for a professional near you.
Best Paint Brush Overall
The multipurpose 2-inch brush is not too big nor too small. It can be very versatile and works fine in a medium to large areas like walls and doors.
While you still want to have another wider brush, having a 2-inch synthetic-fabric bristle brush is key for professional and DIY use.
FAQs
How many coats of paint do I need for better results?
One coat of a good quality paint is enough for most jobs. If you cover your surface with too many layers, this can cause peeling and cracking. If you want to change the original color, remember to prepare the surface correctly.
How can I calculate the amount of paint to buy?
The rule of thumb is one gallon for every 350 square feet. For a more accurate estimate, try our easy-to-use paint calculator. It's a time saving tool for professionals and DIYers.
Can I reuse my paint rollers?
Roller covers are inexpensive. If possible, it's best to avoid cleaning and reusing them. Just clean the roller handle and save it for future use.
How much does professional painting cost?
On average, the cost to paint a house exterior is $3,050 and interior painting costs $1,900
No Comments Yet