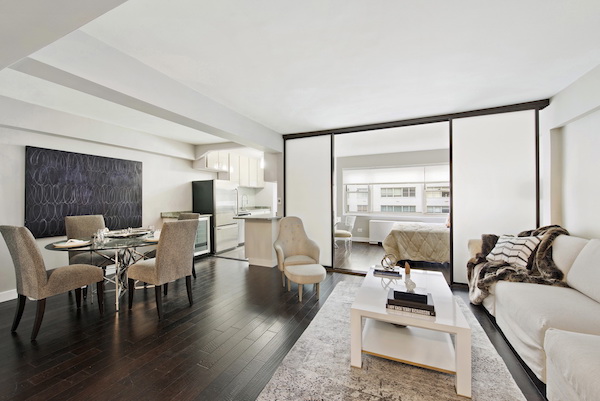 Businesses across the nation have known for years that permanent wall construction is a hindrance to growth and change. It's why so many office buildings and commercial structures utilize a modular wall system in their interior design. These systems utilize a modular wall, or walls that can easily be moved and reorganized along pre-set tracks, to create barriers in otherwise open spaces. They're still primarily used for commercial applications, though there is a growing trend in contemporary home design that is utilizing these walls in residential settings as well.
A Demountable Wall Means Flexibility
Every homeowner can identify with that feeling of needing to reorganize their home, of needing something new. Up until recently that has been limited to moving around furniture. With a movable wall system, however, you can do the same thing with your entire interior space. Bedroom not large enough? Make it bigger. Is your home office growing? Go ahead and expand it. Is privacy necessary in an area you didn't anticipate? Just install a new wall to create the barrier you need. A modular wall system provides homeowners the ability to transform their living areas however they please and to let that interior design evolve along with the changing needs in their lives.
Demountable Wall Design
No beating around the bush here. These wall systems aren't for everybody. Since they have primarily been designed for commercial spaces, they still have a very industrial look that turns off homeowners who like a more traditional feel. But if you're into contemporary design, why not utilize a flexible wall setup for your home? Traditional homes can accommodate these designs, but these wall systems are generally more suited for urban applications, such as apartments and lofts. Their harder edged, ultramodern appearance seems to fit these spaces better than a small town farmhouse or suburban tract home.
Ready to start your
demountable wall

?Find Pros
Utilize an Interior Decorator or Designer when Using a Demountable Wall
Because these wall systems can create a homogenous, uniform feel in a living space, it's not a bad idea to employ the services of an interior decorator or designer if you choose to go this route in home design. An interior decorator, for instance, will help you to create colors, textures, and variety in these wall systems that otherwise wouldn't be present. Ultramodern is good. Commercial office space is bad. Hiring someone who is an expert in getting the most out of unconventional interior spaces is an excellent way to bridge the gap between industrial and residential feels with a demountable wall system.
A Demountable Wall is Perfect for other Uses, Too
For some, outfitting an entire home with these setups can be a bit intimidating. That doesn't mean they're not excellent solutions for smaller residential applications, however. They can be an effective way to divide up limited office space, create utility areas, and in homes and apartments lacking closet space, a demountable wall can easily create a closet without a major remodel. The residential demountable wall industry is a virgin one. Use your imagination, and you'll find there are a lot of areas in any home where these walls can be innovative solutions to otherwise unsolvable space issues. Talk to a contractor or supplier experienced in working with modular systems about their viability in your home. And don't forget to talk to designers as well so that your new modular wall system doesn't make your residence feel like an office, it makes it feel like home.
No Comments Yet