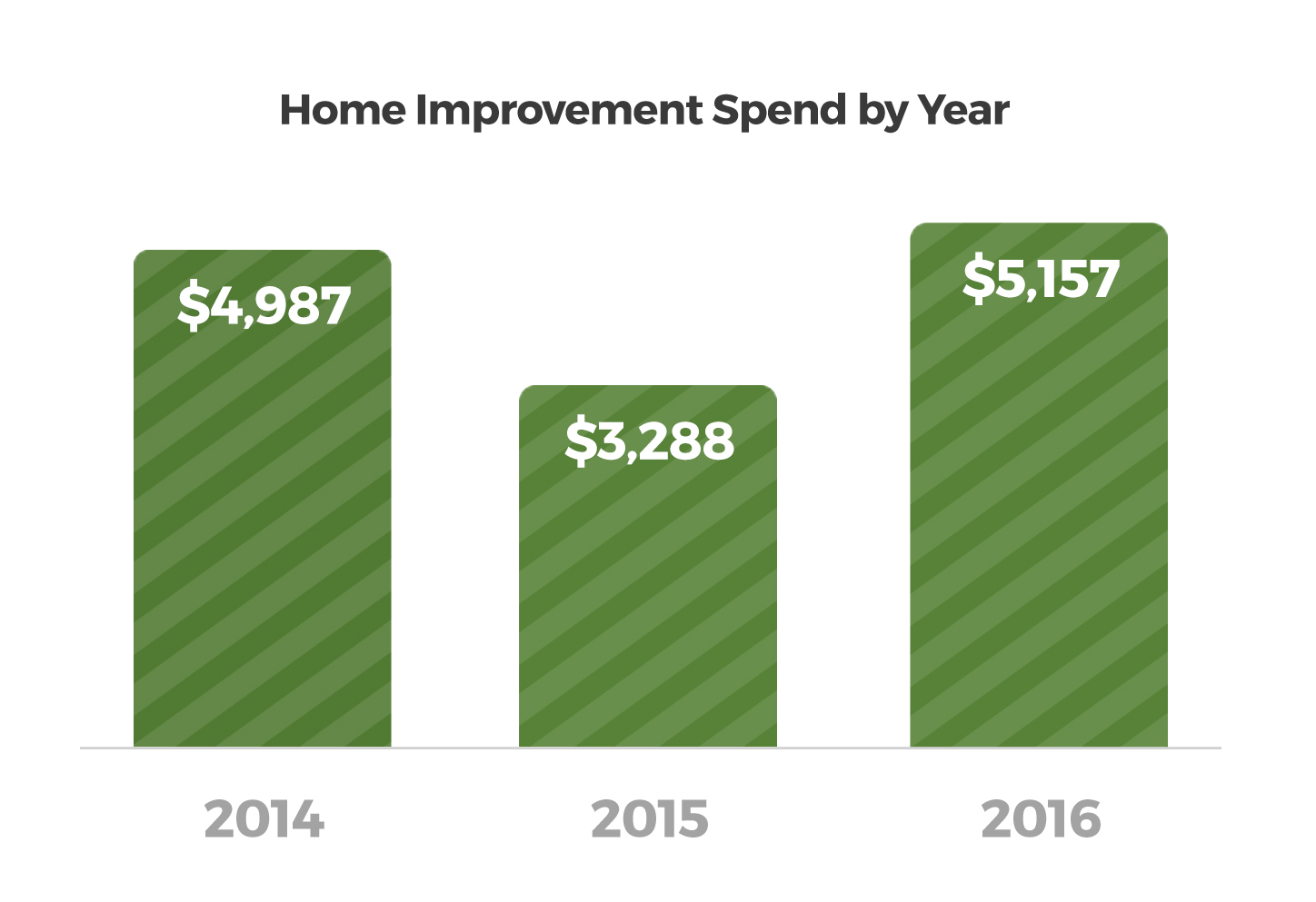 In our new HomeAdvisor report, we revealed the findings of our latest survey of homeowners.  This random sample of 500 homeowners reported that they have increased their expenditure on home improvement/repairs/maintenance by 57% in the past twelve months.  At $5,157 during the last twelve months, this is also a higher level of per-household spending than in 2014.
To put the number in perspective:  the $5,157 average is across all households (not just households who did a project), so the sample does include some homeowners who didn't need to do any projects at all, which brings down the average.
Part of the increase in spending in the past twelve months stems from people doing more projects, but part of it is that people are tackling bigger projects now.  In another survey that we just completed, in which we asked home pros what they were seeing in their business, and only 7% of them saw a decline in the average size of project; most saw an increase.  We have entered the second leg of the home-improvement recovery, characterized by more discretionary projects such as upgrading countertops and flooring, as well as complete bathroom makeovers.
Several trends are converging to drive the increase in activity:
Homeowner equity has doubled, allowing people the means and the motivation to put money into their homes,
Millennials are gradually coming into the housing market, and they are usually buying older homes (1984 vintage, on average), most of which need a considerable amount of work,
The dearth of supply of homes for sale is motivating some people to renovate rather than move,
Many people who were formerly upside-down in their mortgages, and therefore trapped in their homes, are now able to move, which is a trigger for more home improvement.
No Comments Yet