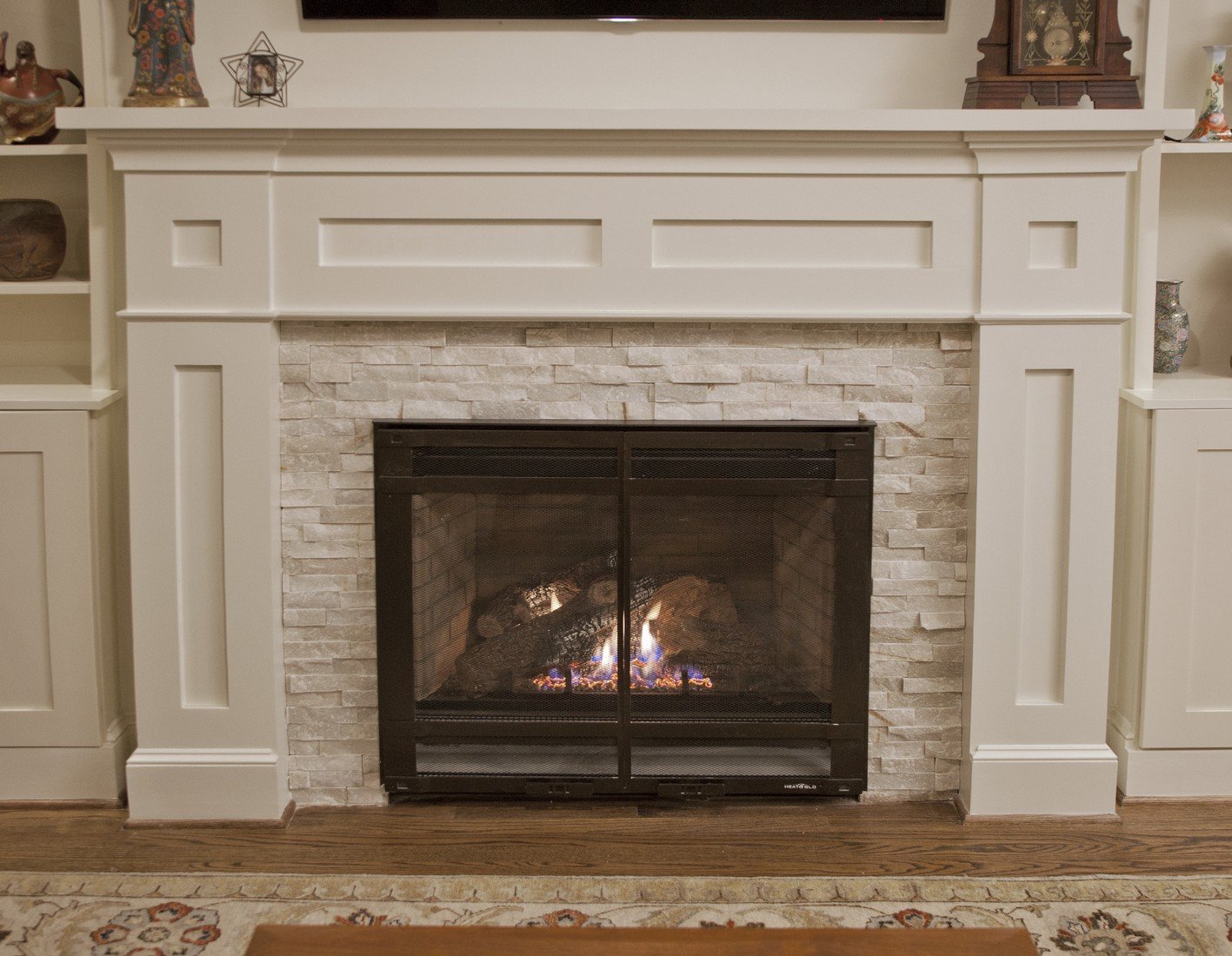 If you've looked into vent-free fireplaces at all, you've probably discovered there are quite a few differing opinions on the safety of installing one in your home. The basic concept of a vent-free fireplace is easy enough to understand. By burning gas instead of wood, you can create a "smokeless" heat that doesn't require ventilation and allows all the heat created by the fire to stay in your home. Of course, it's not exactly that simple. By-products are still created when burning gas in your home, including carbon dioxide, carbon monoxide, sulfur dioxide, among others. These gases get pushed into your home along with the heat, which can create a dangerous situation if not carefully monitored.
Vent-Free Fireplaces and Other Appliances
You might be thinking if all these dangerous gases are being pushed into my home, how is it that vent-free fireplaces are safe at all for residential use? It's a good question and some people would say they're not. Others will point out that you're also openly burning gas when you turn on your stove, and people aren't exactly showing up in the news condemning the use of gas stove and oven ranges.
Both points of view are valid and misleading. If you have a high capacity oven range, ran all the burners on high for several hours a day (or if it's malfunctioning), you might have a toxic gas problem. On the other hand, if you properly size a vent-free fireplace and only run it on a limited basis and well within the manufacturer's specifications, you shouldn't have any problems with dangerous gases. That said, many homeowners take the stance that no level of dangerous gases are safe in their home.
Carbon Monoxide and Other Dangerous Gases
Of all the dangerous gases, carbon monoxide is the most dangerous and the most notorious. Few homeowners are still unaware of the odorless and colorless gas. It can cause all sorts of health problems ranging from mild headaches to death. If you decide to install a vent-free gas fireplace do yourself favor and install multiple carbon monoxide detectors in your home, including near the fireplace. Check them regularly.
One of the less advertised gases that can be dangerous to your home is water vapor. Excessive water vapor being emitted from your vent-free gas fireplace can cause your wallpaper to peel, as well as other structural damage. Even gases other than carbon monoxide can cause respiratory problems if they're present in large enough quantities and/or someone in the home has sensitivity to that gas.
Ready to start your
ventless fireplace

?Find Pros
Homeowner Safety and Fireplace Alternatives
Improper installation, improper fireplace sizing, improper use, and appliance failure can all lead to major safety issues. In fact, health concerns over the use of this appliance have led some countries and states within the US to ban vent-free gas fireplaces. Still, too many homeowners covet the low installation and operating cost and only want to use their fireplace on a limited basis. If you're one of these homeowners, at the very least try to find a contractor/manufacturer who will bear the responsibility for product failure, should something go wrong. Ask these professionals and companies about health concerns. If they dismiss these concerns as foolish myths, you should probably run for the door. On the other hand, if they tell you there are some concerns, but they've never had any problems with their fireplaces, ask them to put in writing that they will cover any damages and expenses associated with product failure.
Your best bet remains to simply put up the extra money and install a vented fireplace. It may cost a little more and not be as energy-efficient, but saving a few dollars on your utility bill shouldn't be as important as the health and safety of your household.
33 Comments