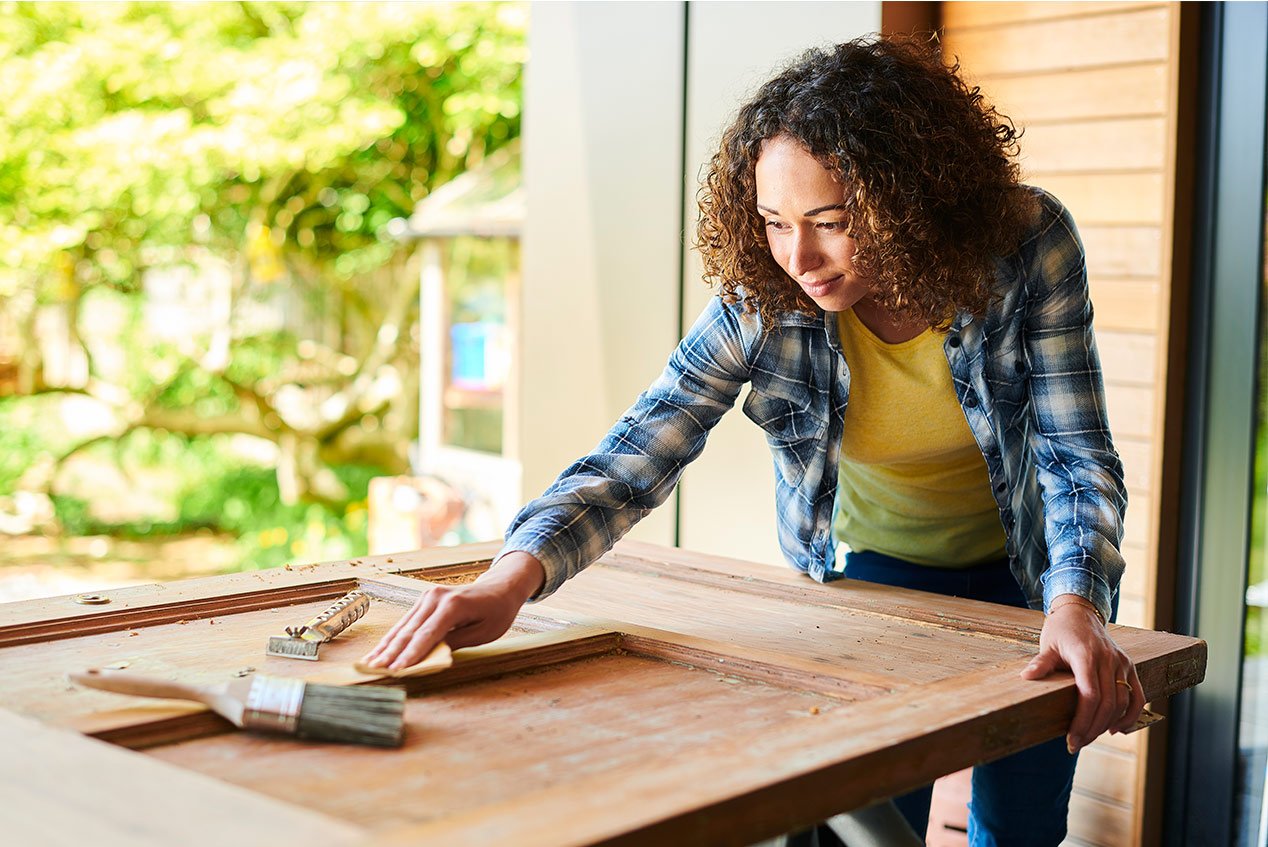 Photo: sturti / E+ / Getty Images
Whether you're planning to put your home on the market or not, making improvements is always a good idea. You're likely to appreciate your house more and make the most of your space when you invest in highlighting its features. Plus, correcting easily fixable issues that bring your home's value down will remind you what your property is truly worth.
Below are several improvements that can totally change the look and feel of a home and, therefore, spike home value. Ideally, any renovation or small-scale home refresh will give you at least some kind of return on investment (ROI) for your home, depending on the true cost of the project.
When it comes to DIY improvements and guaranteeing ROI, projects can quickly go over scope if you're inexperienced or overly ambitious. On the other hand, bringing a professional on board is often the right choice to guarantee that your desired project stays within budget.
For example, by hiring a skilled local general contractor, you could save hours of potential missteps and headaches. Read on for practical tips you can implement no matter how much you'd like to spend.
1. Clear Out Your Basement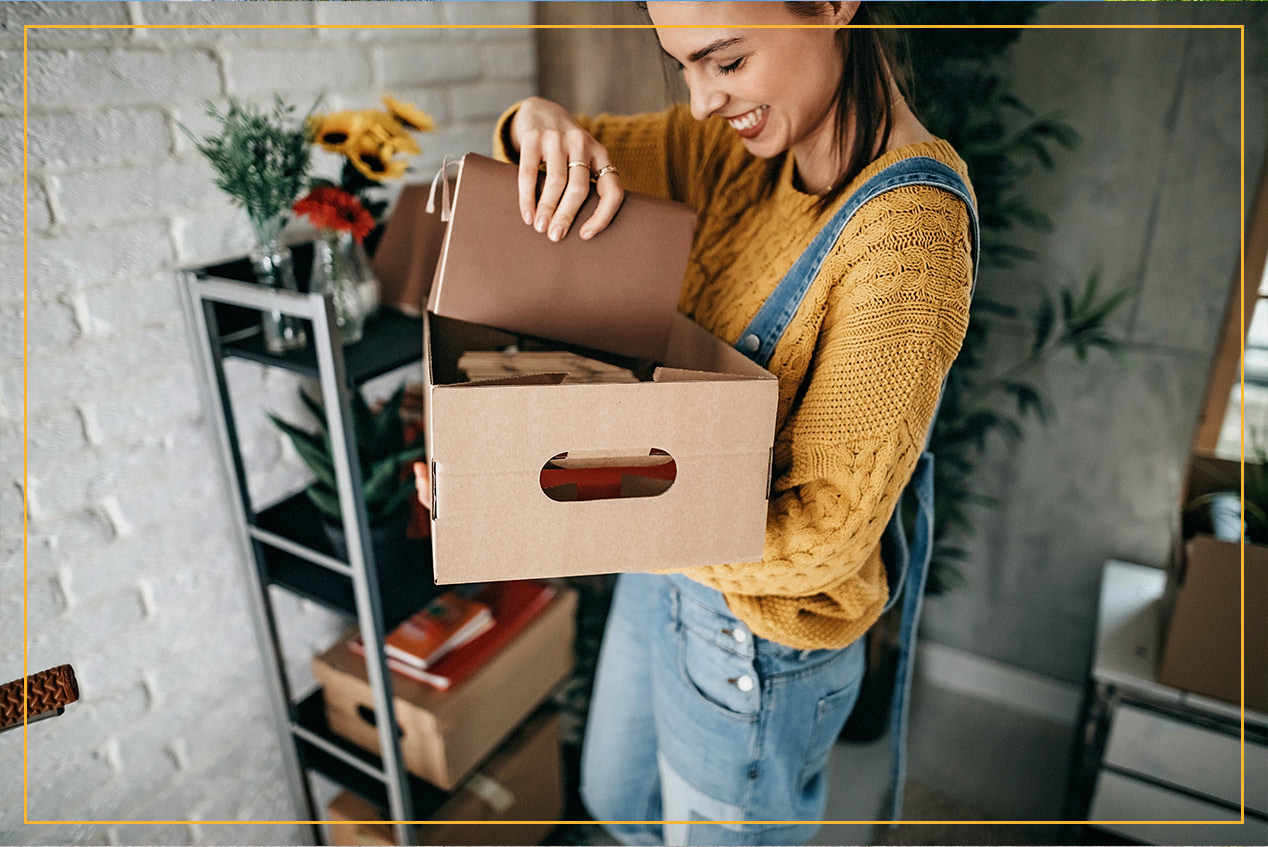 Photo: StefaNikolic / E+ / Getty Images
If your basement is an eyesore, it's time to reclaim a part of the house that could majorly increase your home's value. Even if you have an unfinished basement, clearing out the clutter and accounting for emergency-type safety projects (like hiring a pro to remove mold) will boost the value and make your home a healthier space to live in.
Average cost: $500–$3,000
Pro tip: There are also DIY mold removal tactics you can try, like pre-formulated mold remediation solutions that cost between $10 and $75. You'll need $20–$150 for personal safety equipment to protect yourself during the job, too.
2. Declutter Your Garage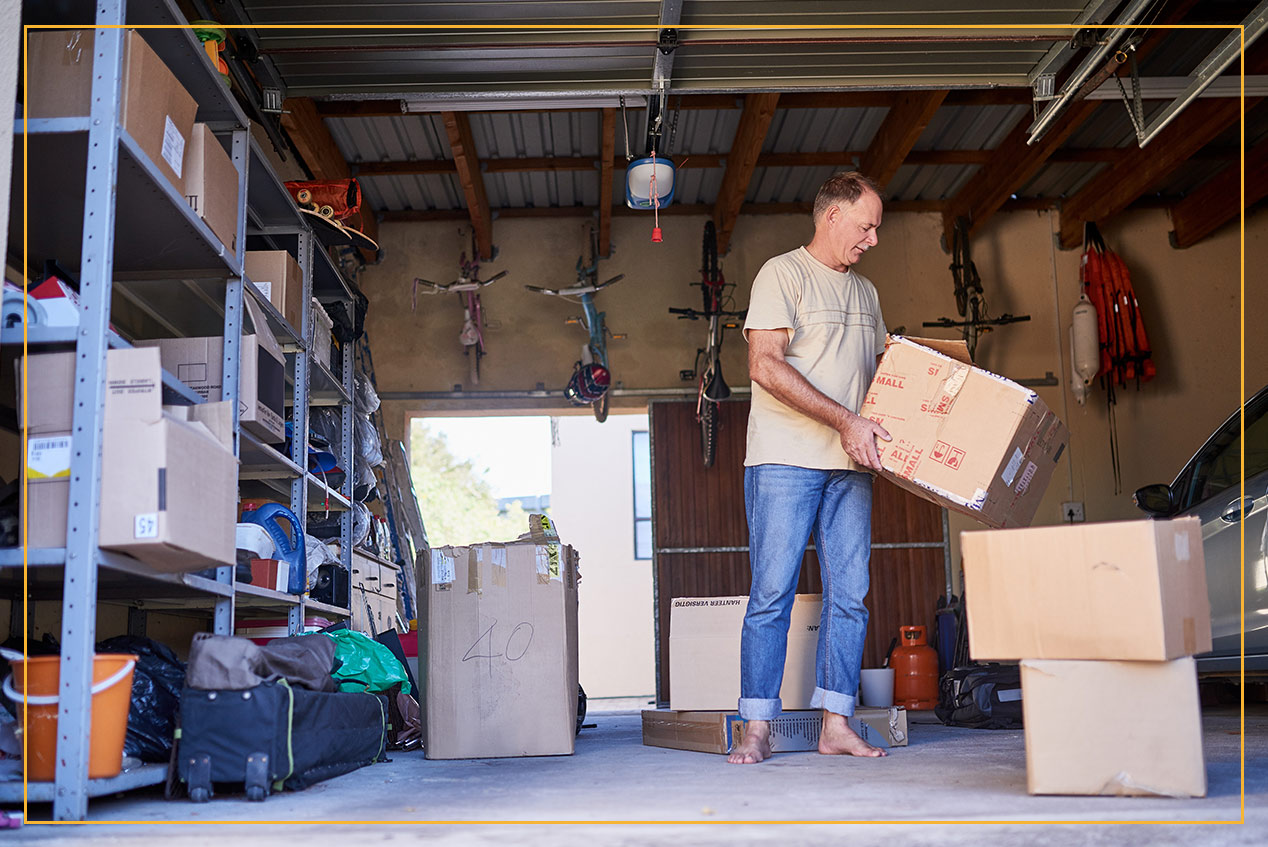 Photo: PeopleImages / iStock / Getty Images Plus / Getty Images
Since most garages can easily become cluttered, it's no surprise that investing in the cost of a professional organizer can be valuable. It might not seem like a garage could greatly influence the overall value of a home, but an organized garage is easier to maintain should you sell in the future.
Average cost: $500–$1,000
Pro tip: If you want to take your garage revamp to the next level, consider updating your garage flooring, too. It might seem like a small detail, but it can make your garage look more expensive.
3. Repaint Your Cabinets and Doors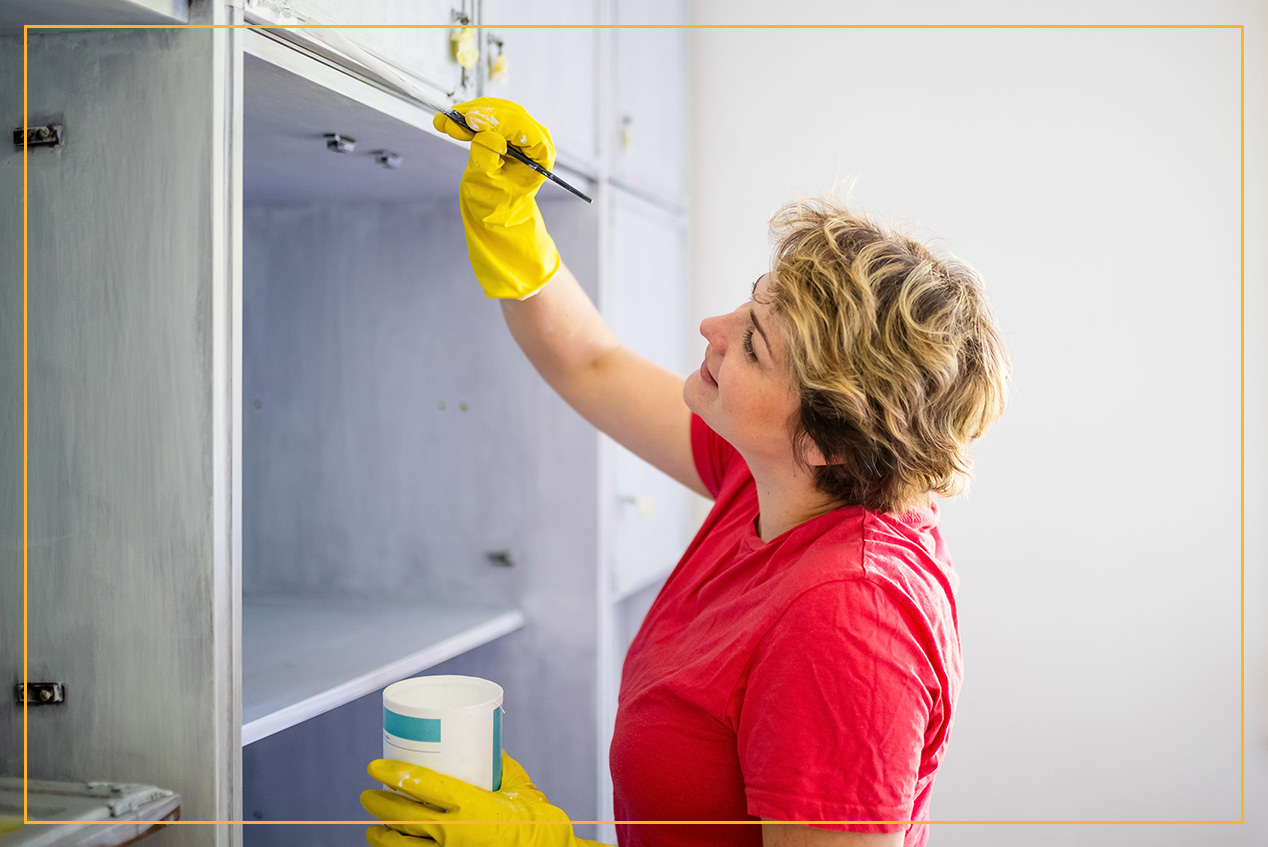 Photo: zoranm / iStock / Getty Images Plus / Getty Images
Since replacing your cabinets and doors can be costly, it's worth it to try refinishing them or adding a fresh coat of paint. It's a no-brainer when you consider the affordable price tag of a painting team.
Average cost: $400–$1,200
Pro tip: If you plan on doing it yourself, opt for a high-quality primer and paint sprayer so the final result is an even, refined coat of paint. Certain primers might even help you avoid sanding.
4. Switch Out Old Hardware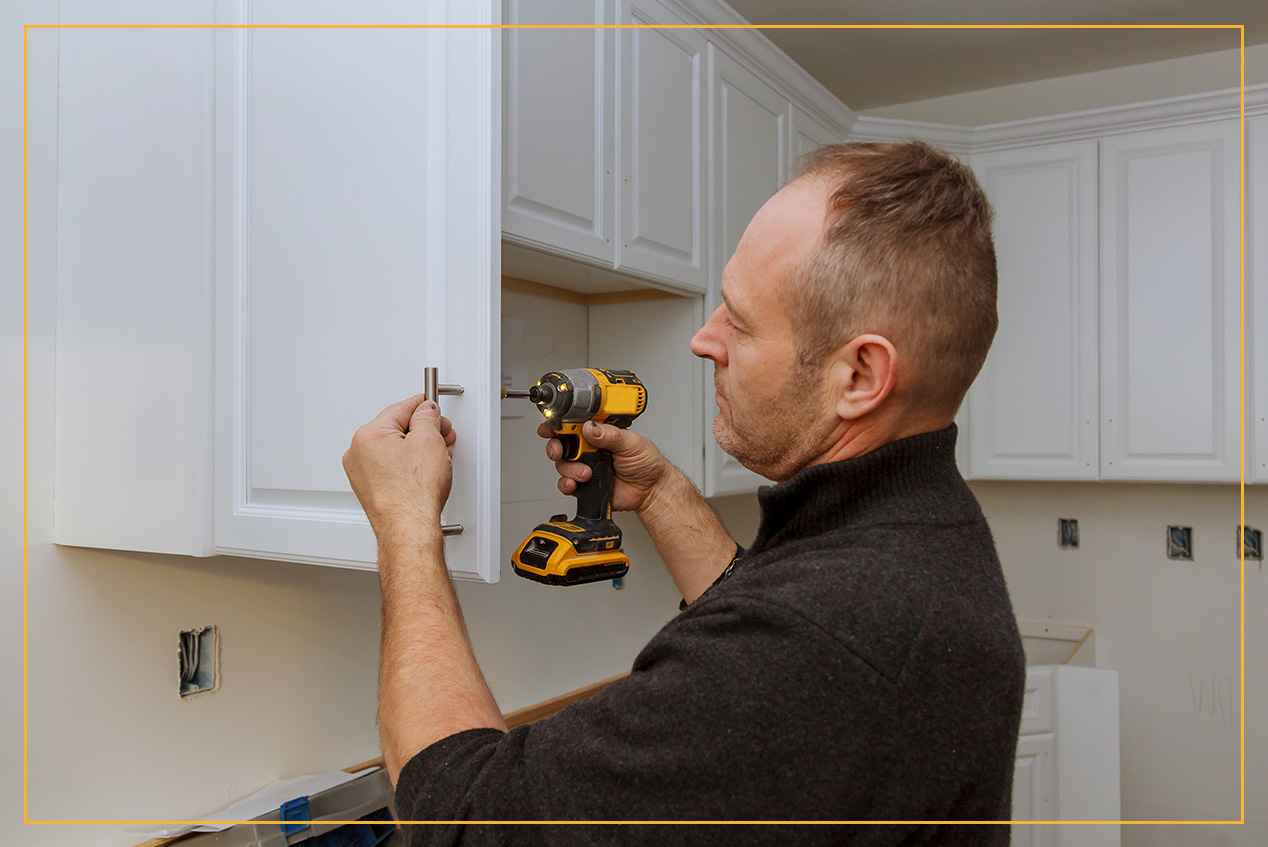 Photo: photovs / iStock / Getty Images Plus / Getty Images
Paint color isn't the only thing that matters—handles and hardware can have a dramatic impact as well. Consider which types of metal or other material would give your cabinets and drawers the most polished look.
Average cost: $100–$400
Pro tip: Keep in mind that the cost of kitchen cabinet hardware runs anywhere from $2–$50 or more for pulls and handles, depending on the quality and size.
5. Replace Lighting Fixtures
Photo: Sinenkiy / iStock / Getty Images Plus / Getty Images
The right lighting can brighten a room and make it feel more spacious. Meanwhile, old lighting fixtures can not only look drab and collect dust, but they can also make your home seem more dim and cramped. The overall long-term beneficial impact of the right lighting fixtures usually outweighs the cost of lighting installation.
Average cost: $150–$900
Pro tip: If the price tag of the fixture itself is much more than the installation cost and you're confident in your abilities, you could install it yourself to help stay within the scope of your budget.
6. Buy New Appliances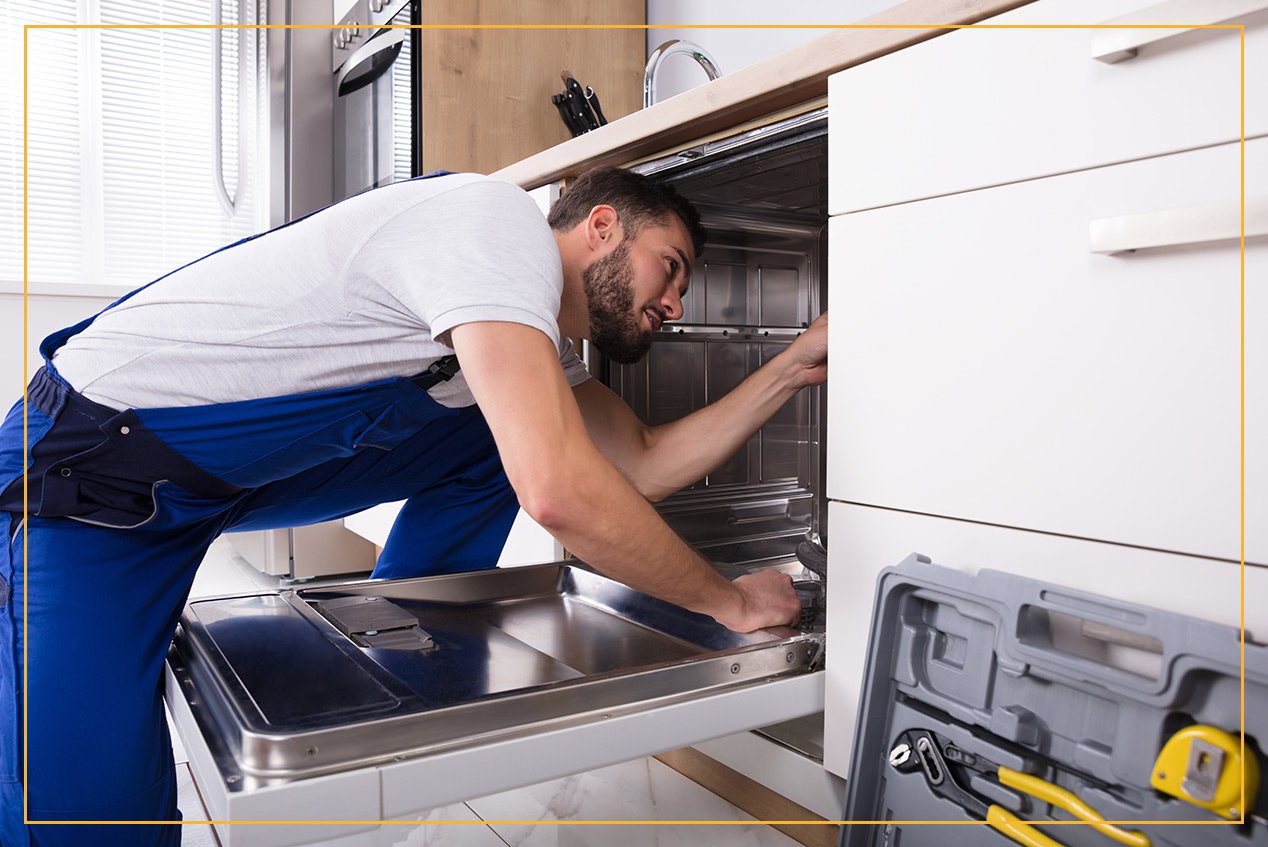 Photo: AndreyPopov / iStock / Getty Images Plus / Getty Images
Updating your kitchen appliances is a great way to boost your home's value. For example, any type of new refrigerator that matches the rest of your appliances instantly increases your home's visual appeal.
Average cost: $5,000–$10,000
Pro tip: Keep in mind that the cost of installing appliances isn't standard and depends on the type and complexity of the product, so allow some wiggle room in your budget.
7. Update Your Flooring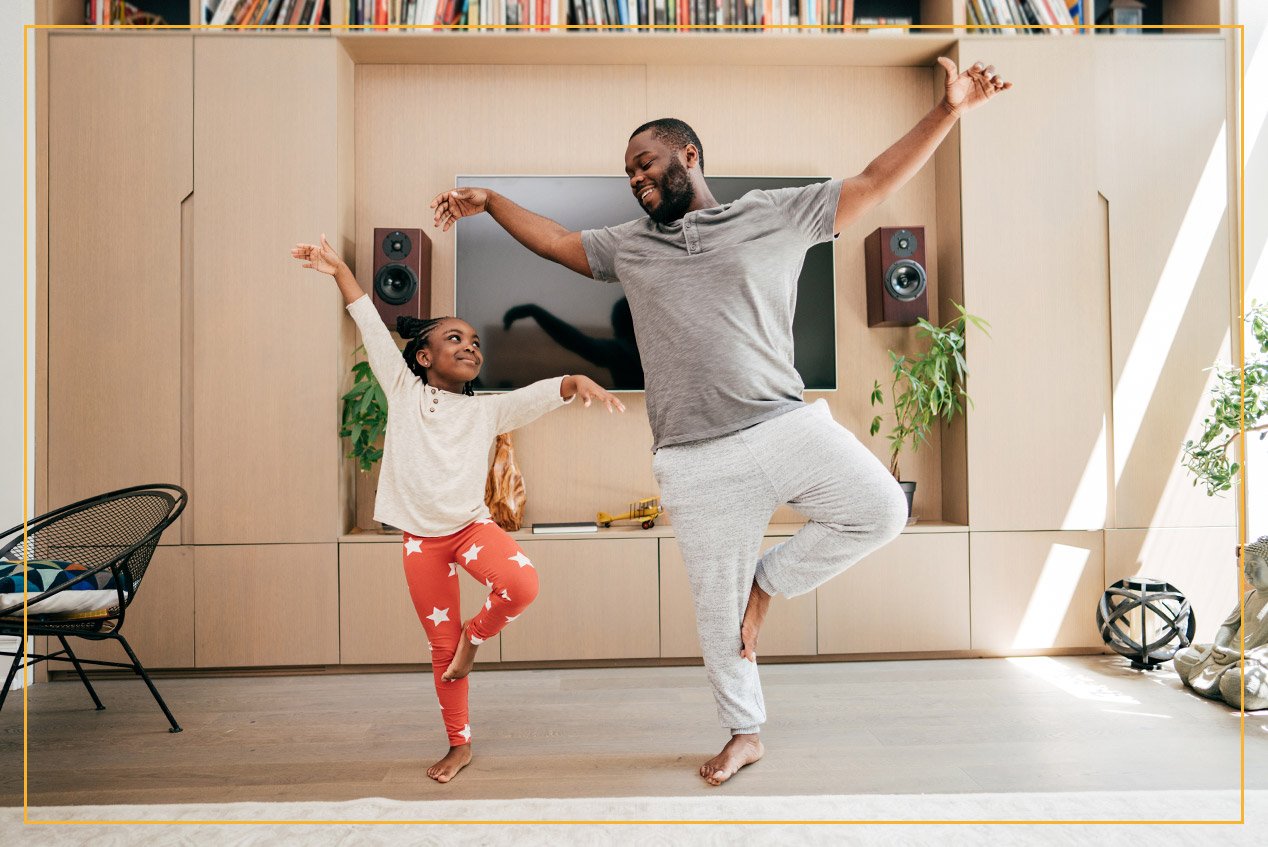 Photo: kate_sept2004 / E+ / Getty Images
Whether you want to refloor the entire house or just the main foyer, your fresh flooring will speak volumes and give a great first impression to potential buyers. Especially if you tear up the carpet and invest in the cost of hardwood flooring, the payoff is likely to be well worth it.
Average cost: $1,400–$4,500
Pro tip: Keeping flooring consistent between your kitchen and living room makes the spaces flow together more seamlessly and gives the illusion of a bigger space.
8. Change Your Kitchen Backsplash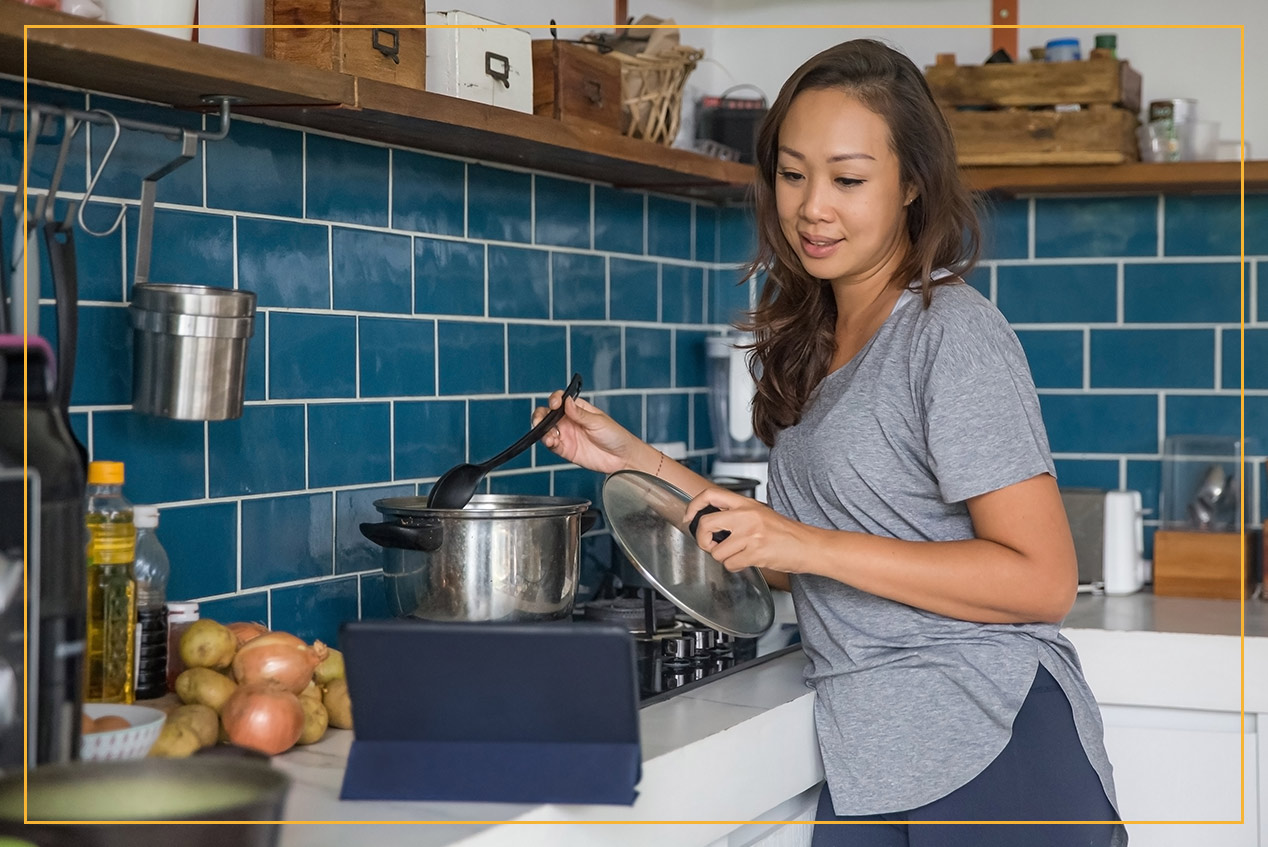 Photo: Kanawa_Studio / E+ / Getty Images
Although it might seem like a minor detail, a well-designed kitchen backsplash can totally level up your space. The cost of a backsplash doesn't usually outweigh the visual enhancements, so the ROI is great, too.
Average Cost: $600–$1,350
Pro Tip: Waterproofed wood and metal are quite common materials, but the cost of tile backsplash installation is especially reasonable in price and popularity. For a modern option, try a white herringbone pattern for a slack, updated look.
9. Add a Kitchen Island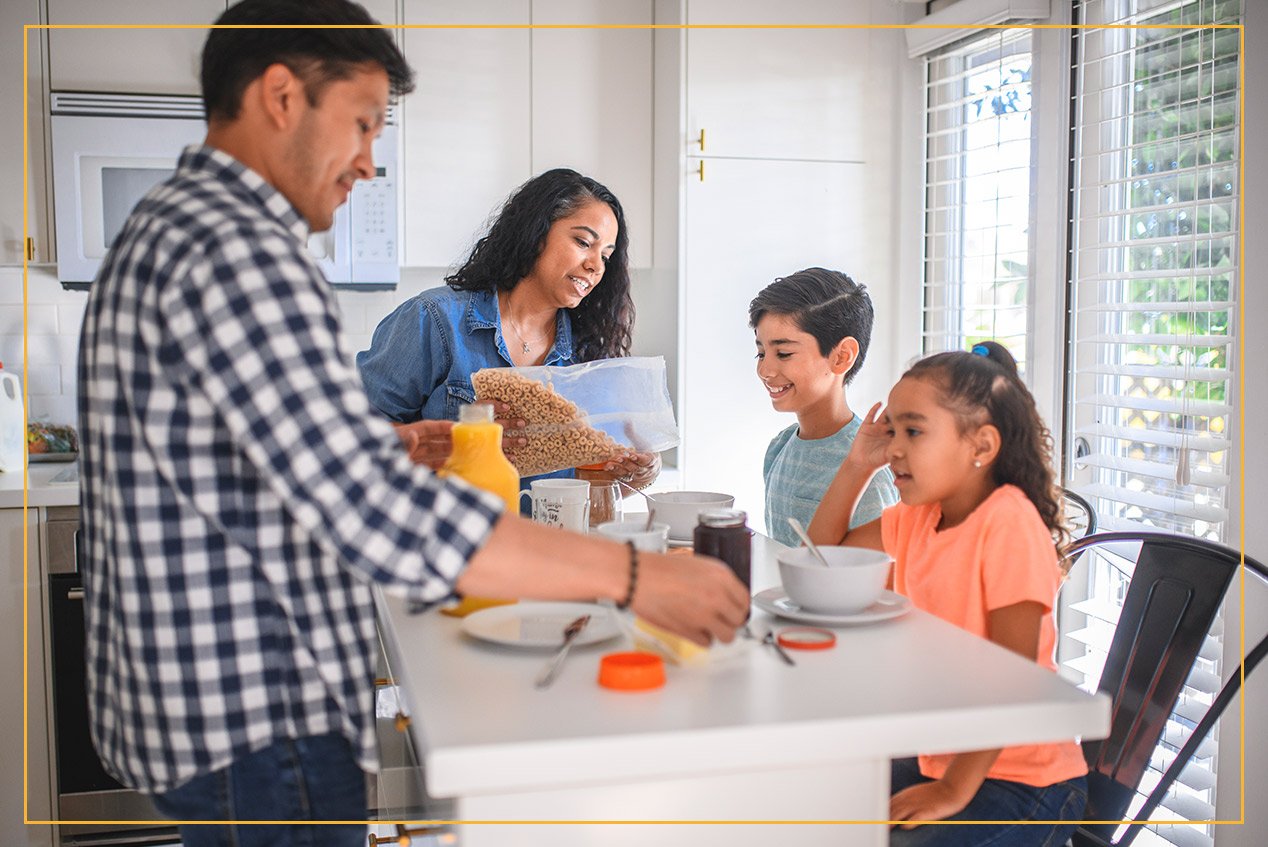 Photo: AzmanL / E+ / Getty Images
Kitchen islands are highly coveted for their versatility and added space and storage. If your space allows, it's worth the investment, so consult with a reputable contractor who will take detailed measurements of your space and provide you with various options.
Average Cost: $600–$5,000
Pro Tip: Looking for the type of storage a kitchen island provides but doesn't have the space for? Try adding a pegboard to the side of cabinets to hang spatulas, small appliances, and your other favorite gadgets.
10. Replace Your Sinks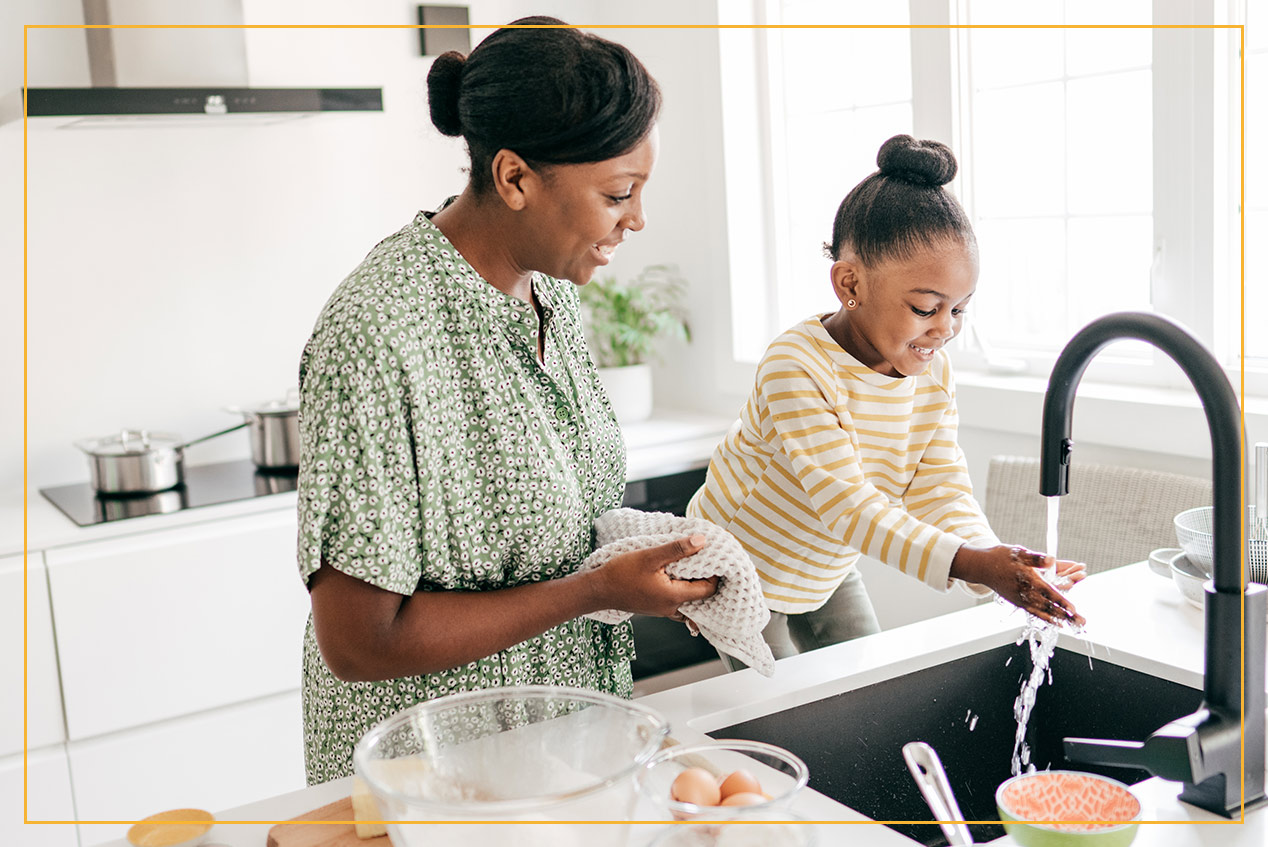 Photo: kate_sept2004 / E+ / Getty Images
Replacing your kitchen or bathroom sink can improve functionality and aesthetics for a reasonable price tag, as long as you're not moving the location of the sink. If you don't have to reconfigure plumbing, the cost of switching out the sink fixture is great, especially considering they can last more than 20 years.
Average Cost: $200–$600
Pro Tip: Consider hiring a contractor to create a custom cabinet for under-sink storage, if your budget allows.
11. Install New Countertops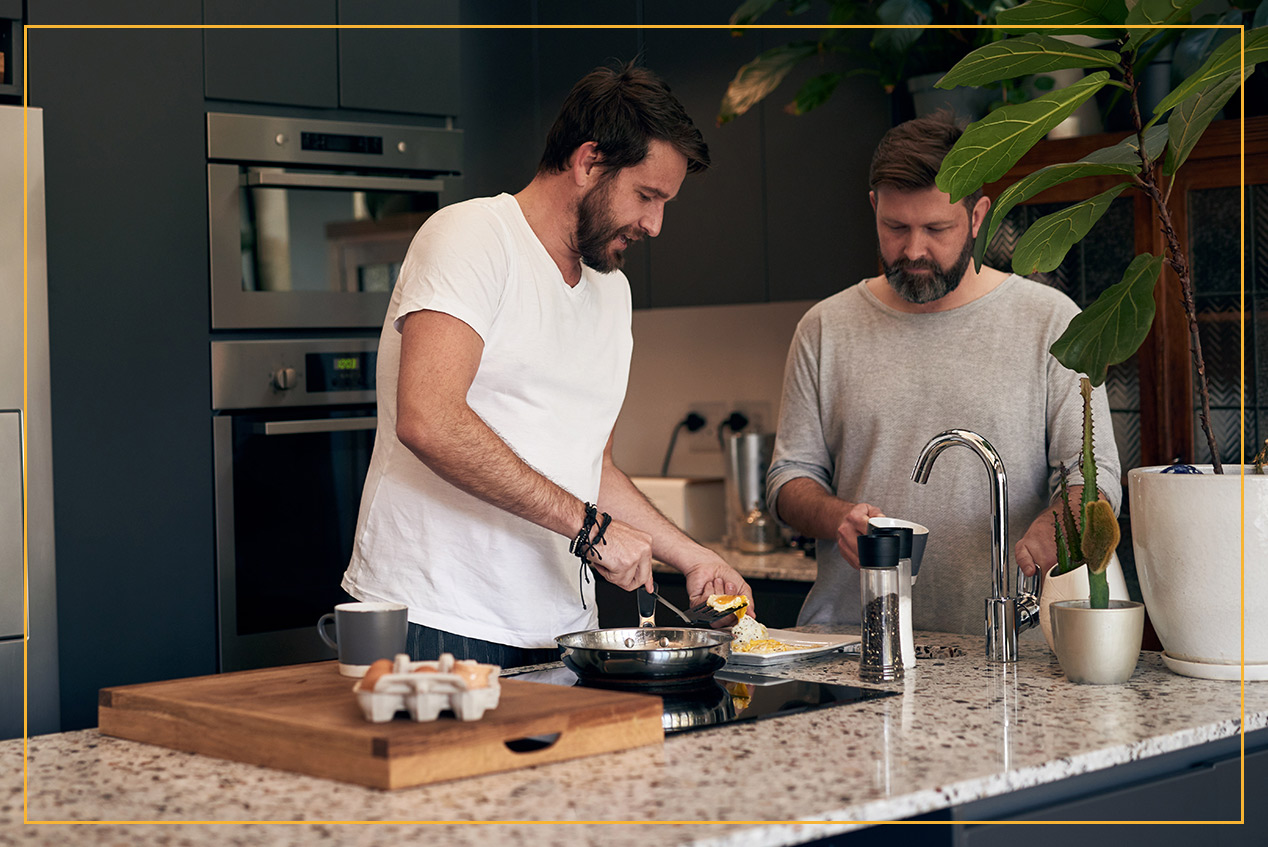 Photo: Hiraman / E+ / Getty Images
Quartz or granite countertops can be pricey upfront, but the look, durability, and low-maintenance nature of these materials greatly boost a home's appearance. Keep in mind that people don't typically regret the higher price of granite countertops because of how much they enhance a space.
Average Cost: $35–$100/sq. ft. for materials and $2,000–$5,000 for installation.
Pro Tip: There are plenty of more affordable countertop alternatives that can improve home value, too. You can also consider cheaper options like tile, laminate, or sintered stone counters for the same visual effect.
12. Upgrade Your Ceiling Fans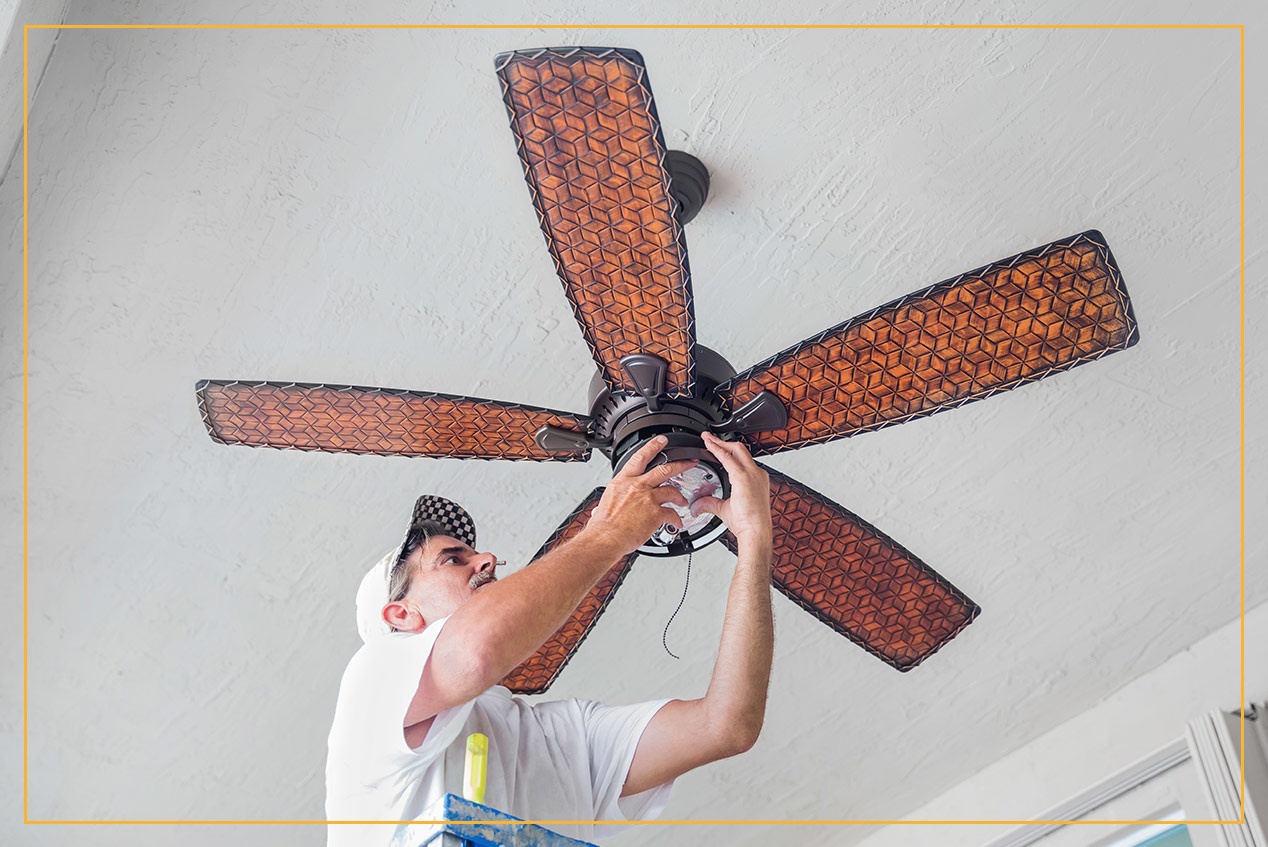 Photo: Jodi Jacobson / iStock / Getty Images Plus / Getty Images
Did you know that ceiling fans lower your energy bill by up to 14% during the summer by helping you use air conditioning less? Energy-efficient homes are more valuable in the eyes of potential buyers. Thankfully, the cost of installing most ceiling fans is quite affordable.
Average Cost: $140–$350
Pro Tip: If you don't know how to choose the right ceiling fan for your room, consider the overall aesthetic of the space. A few easy ways to modernize your ceiling fans include replacing the blades, freshening the paint, adding LED light bulbs and replacing outdated pulls with remote-operated options.
13. Shiplap, Wallpaper, or Repaint Your Walls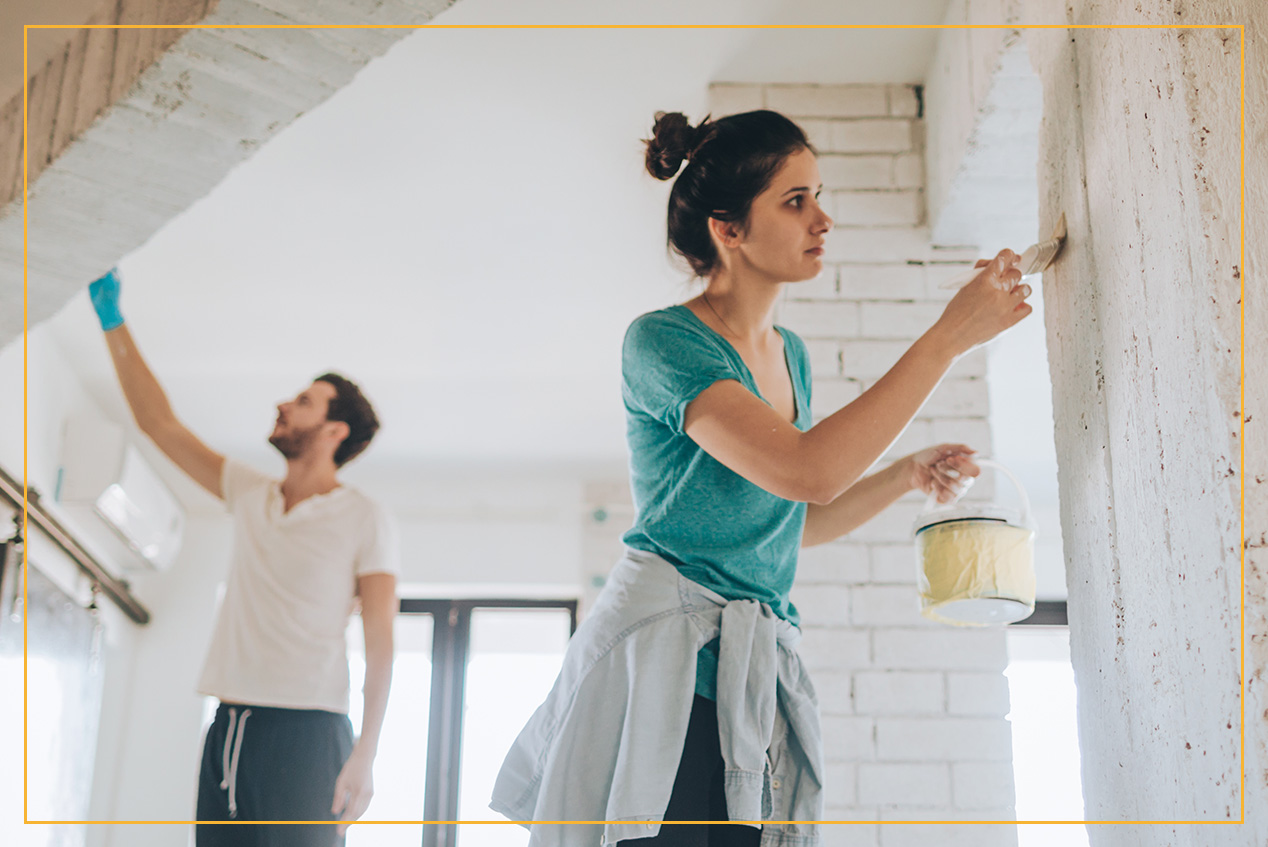 Photo: AleksandarNakic / E+ / Getty Images
Whether you use shiplap, paint, or wallpaper, your home can transform before your eyes. A newer, more spacious home is a more expensive home, so don't underestimate the power of a new pattern or color to level up your space.
Average Cost: $500–$1,500 per room
Pro Tip: Whether you choose the more economically friendly cost of interior painting or decide the cost of shiplap is worth it, remember your overall design goals (and be sure your choice aligns with them).
14. Change Out Window Treatments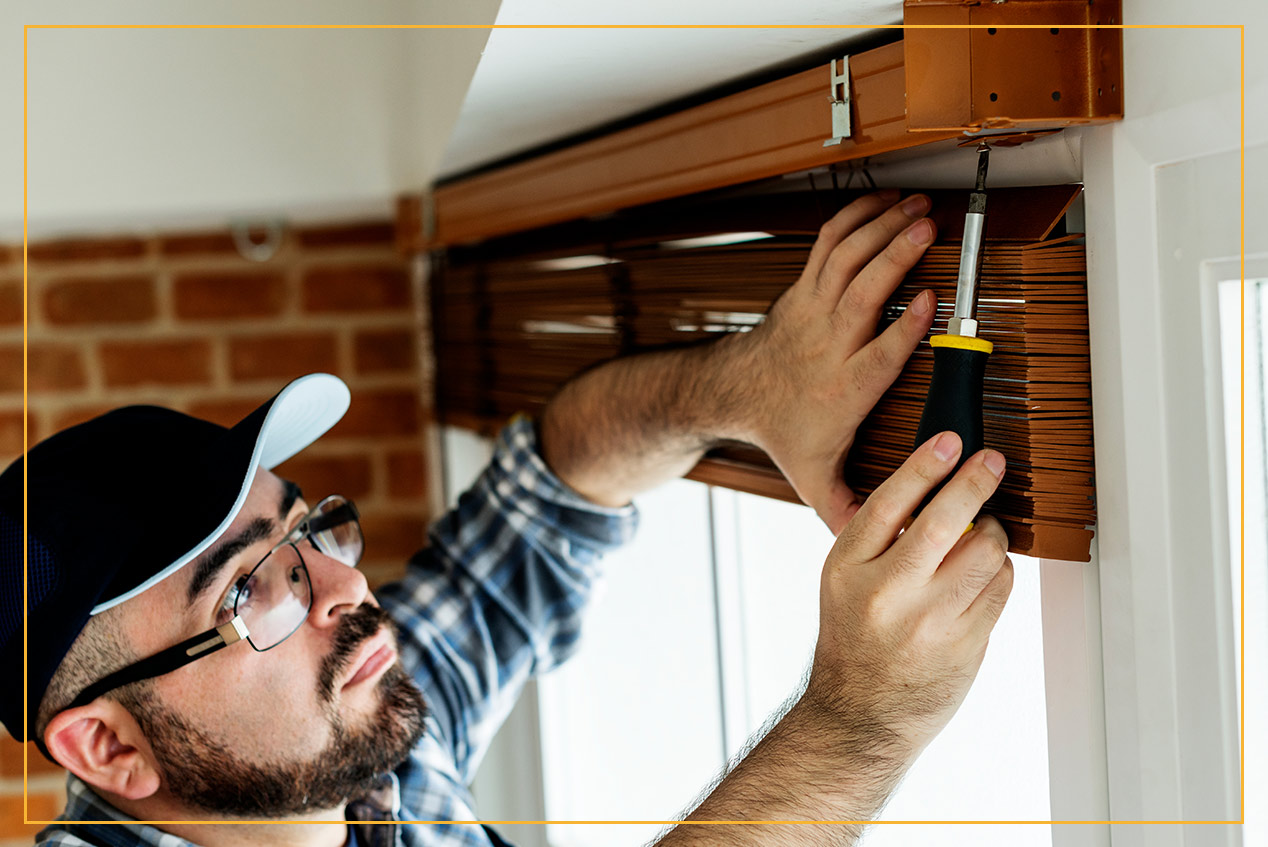 Photo: Rawpixel.com / Shutterstock
The cost of new blinds or shades is well worth the positive impact. Venetian blinds, cellular shades or sheer shades are ideal options for letting in a lot of light and making your home seem more expansive and valuable. Professional home stagers recommend being intentional about how the curtain color and material complements the window treatments, too.
Average Cost: $210–$1,200
Pro Tip: Consider the amount of light you're letting in, how the light filters through, and how to arrange furniture accordingly.
15. Freshen Up Your Tile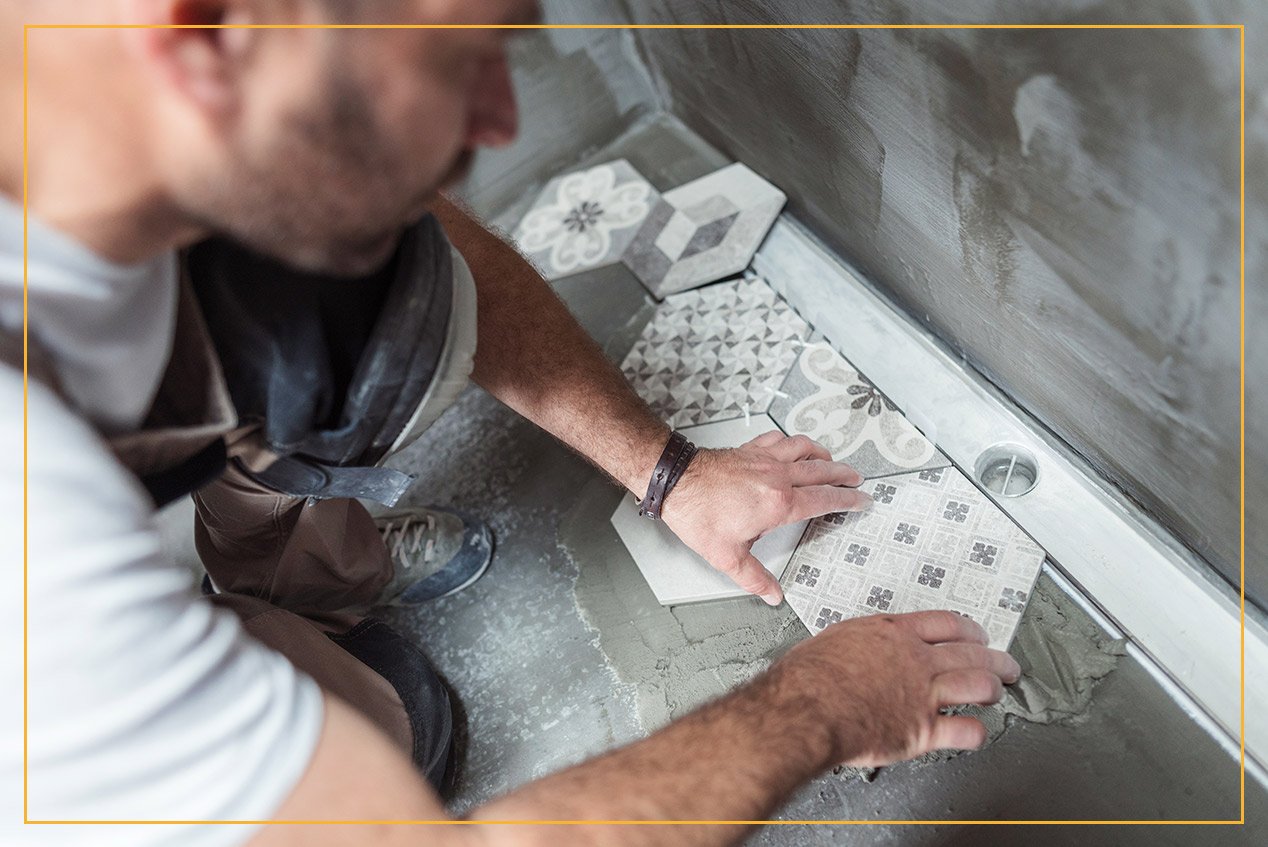 Photo: Mixmike / E+ / Getty Images
Whether you're using tile creatively to change the aesthetic of your kitchen or transforming a whole space, this material can help update your home. Keep in mind that the price of tile installation can change based on how much you need, the material, and the cut of the tile. The more uniform the cut and sizes of the tile, the less spacing that needs to be between them, too.
Average Cost: $890–$2,800
Pro Tip: You don't necessarily need to budget for the cost of tile installation. Depending on the situation, you can opt for realistic adhesives instead.
16. Revamp Your Landscaping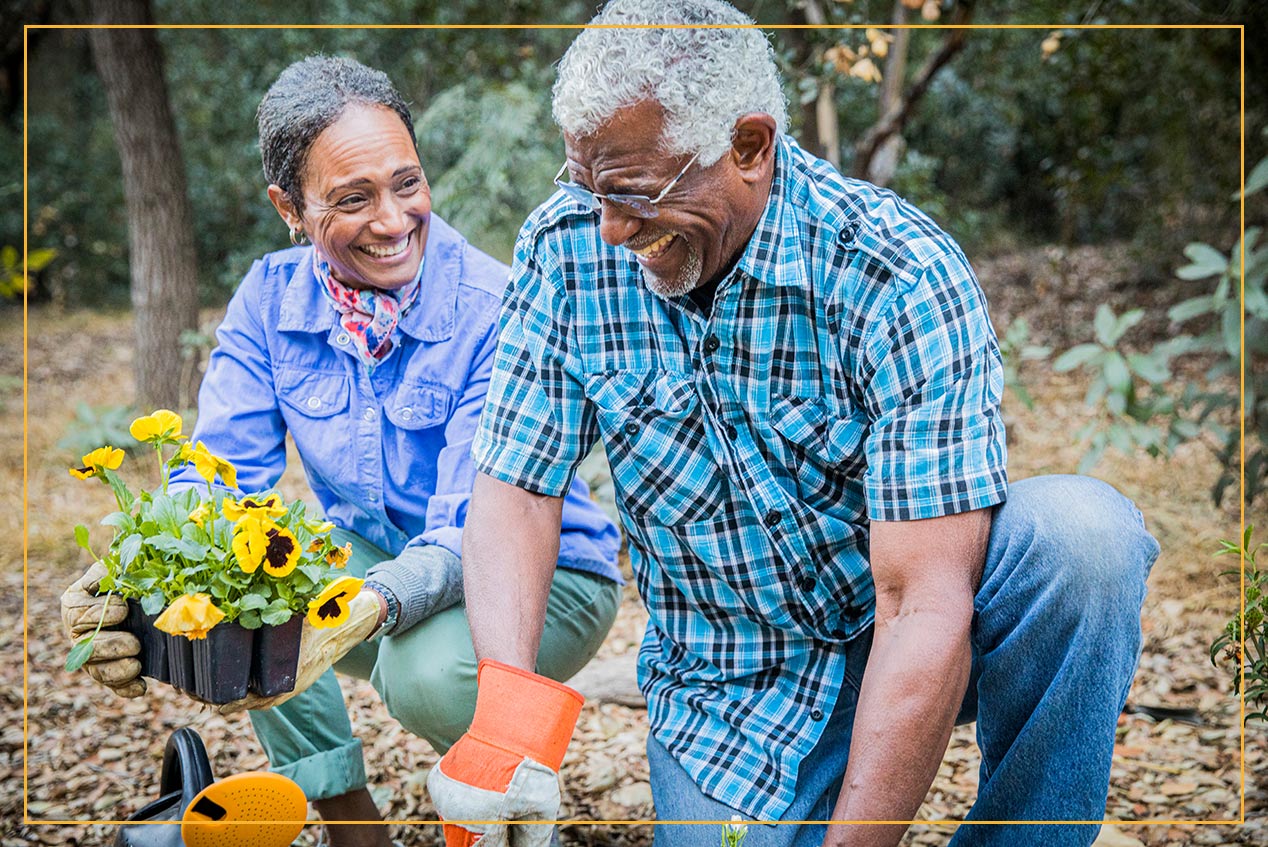 Photo: adamkaz / E+ / Getty Images
Your first impression is your front yard landscaping, and increasing curb appeal can also increase your home's value. By investing in the cost of a landscape designer to overhaul your landscaping and make sure it's easily maintainable, you'll appreciate your own lawn more, too.
Average Cost: $1,900–$7,000
Pro Tip: Although you could design your front yard yourself, keep in mind that a landscaping specialist will set you up for long-term success and maintenance. If looking to save costs, opt to plant perennials, which return with color every year and will help avoid the need to replant each season.
Did you know that the average homeowner should be doing more projects a year than they actually do to optimize their home's value? As you've seen, there are plenty of ways to boost the value of a house without breaking the bank.
You don't have to be a home staging extraordinaire to make strategic decisions and blend both professional expertise and DIY resourcefulness. With the right mindset and team behind you, you'll be on your way to a more valuable home in no time.
The worksheets below will help you understand the ROI of different home improvement projects and plan upgrades that will increase the value of your home. Also included are two types of budget trackers and a project plan template.
Photos: hobo_018 / E+ / Getty Images; KatarzynaBialasiewicz / iStock / Getty Images Plus / Getty Images; Freer Law / iStock / Getty Images Plus / Getty Images; kali9 / iStock / Getty Images Plus / Getty Images; DUO Studio / Shutterstock; michaeljung / iStock / Getty Images Plus / Getty Images; Rawpixel / iStock / Getty Images Plus / Getty Images; fizkes / iStock / Getty Images Plus / Getty Images; Vladimir Vladimirov / E+ / Getty Images; SolStock / E+ / Getty Images; Sinenkiy / iStock / Getty Images Plus / Getty Images; coja1108 / iStock / Getty Images Plus / Getty Images (from top to bottom)
No Comments Yet