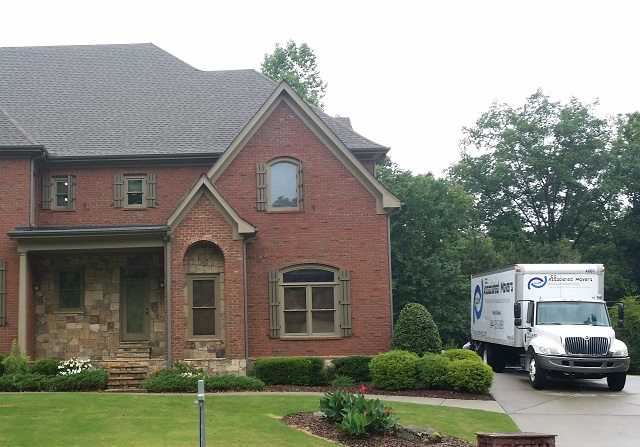 Photo by CC Associate Movers

Moving isn't cheap. It costs about $80 to $100 per hour to hire local professional movers and as much as a $10,000 flat rate for a long distance professional move. DIY moves can cost between $50 and $3,000, depending on distance, length of time and other factors. Additional charges like the ones listed below can add up fast, doubling or tripling the cost of the relocation. Being aware of these hidden charges can help you control costs and avoid budget pitfalls during your relocation.
1. Bulky, Complex and Delicate Items
Professional movers will charge extra to move a piano, car and appliances, especially if the movers are asked to disassemble or disconnect an item, then reassemble or reconnect at the new home. Some consumers save by giving away their piano, selling the appliances along with the house or by making arrangements to drive their car themselves. HomeAdvisor says those who don't can expect to pay anywhere from $150 to $800 to move the piano and up to $900 to move the vehicle. For appliance disconnection and hookup, the mover may need to use a third-party specialist. These charges will vary.
2. Seasonal Moves
Summer is the busiest season for professional moving companies–by far. Demand for movers is high during this time, driving up prices up significantly. Consumers who schedule their moves during the summer can expect to pay as much as double for their relocation.
Winter might be the smartest time to move due to more availability and lower rates. However, it's always good to check on the weather as your moving date gets closer, to make sure that conditions are safe. Check to see if your movers charge extra to cover floors and clear driveways and sidewalks. This will help protect movers and your items from falling on the ice while keeping your new floors safe from salt, snow and dirt.
3. Elevator Carry and Access-Related Charges
Homes with many stairs, elevators or very long walkways up to the property can extend the time that professional movers spend loading and unloading the truck. Movers billing by the hour may not charge a fee for difficult access, but long-distance movers are likely to charge extra.
4. Fuel Costs
Fuel costs make up a huge portion of the money that people spend moving their goods from one location to another. With a professional moving company, fuel charges may make up as much as 33% of the total bill, but not all movers will include this in the estimate. Talk to your mover in advance about the distance from your old home to your new home to find out how much you can expect to pay in fuel costs, and make sure that this cost is included in the estimate you're given for the overall cost of the move.
For a DIY move, consumers will estimate their fuel charges based on the fuel efficiency of the vehicle. Unfortunately, the fuel efficiency of a moving truck can go down significantly once the truck is loaded with goods. For this reason, budgeting extra money for gas (especially on long-distance moves) is important.
5. Equipment Rental
During a DIY move, moving truck companies charge rental fees for dollies, moving blankets, straps and so on. Usually the price is per item per move. Equipment rental may be cheap, but for large households these charges can add up. Sometimes consumers can save money by purchasing their own equipment and then selling it after the move is over.
6. Insurance
In many cases, car insurance won't cover a moving truck rental. This leaves the renter to decide whether or not to purchase the insurance offered by the truck rental company. These charges may vary but will probably fall in the range of $10-$30 per day. Consumers are advised to find out what the insurance covers before making a decision.
Controlling Costs
According to the Federal Motor Carrier Safety Administration, professional moving companies must provide consumers with a written estimate of all moving charges in advance. Look over your written estimate carefully to ensure that the cost of your move agrees with your budget. If renting a truck, contact the rental company well in advance of the move to ask questions about fuel efficiency, insurance, equipment rental and other charges. Doing this will help you work out a budget before moving day.
No Comments Yet