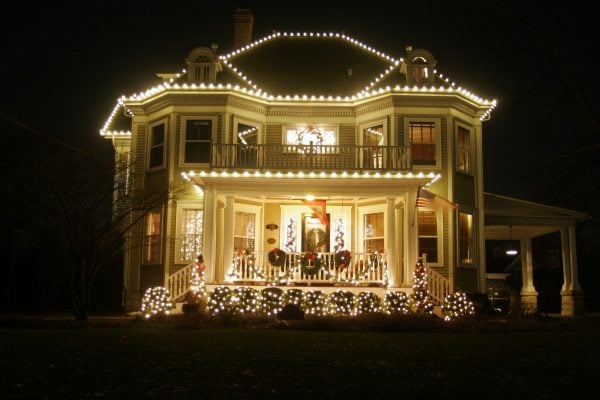 Whether your guests are staying just for the day or will be overnight visitors, this holiday checklist will help make your home as inviting and comfortable as possible.
Entrance
Make sure walkways and porches are free of ice and snow. Taking someone to the emergency room because of a fall is not the way you want to start the holidays.
Make sure all outdoor lighting is functioning properly and is turned on when it is dark. Another important precaution to ensure your guest's safety.
Establish a place to collect all warm weather apparel, including boots. Add extra hangers to your coat closet or designate a room to collect these. You should also consider adding an extra doormat for those wet boots. If you plan for this ahead of time your entrance won't become a cluttered mess.
Living Area
If the carpet isn't looking it's best, schedule a professional carpet cleaning.
Clean the windows so that guests can clearly see your outside decorations.
Bathrooms
If the tile looks dingy, replacing it or even new grout can give a fresh look to a bathroom.
Make sure the bathroom fan and window are in operating condition. Ventilation is an important part of keeping your
bathroom clean and mildew-free.
Make sure you have enough guest bath and/or hand towels. Consider special towels with a holiday theme to keep with the spirit of the season.
Kitchen
The kitchen has become an essential room for entertaining with the popularity and ease of serving food buffet style. To provide more space, try installing appliances under countertops or consider investing in a kitchen island. Check the condition of the countertops, cabinets, and appliances. Replacing the appliances can make a huge difference when you're preparing meals for large groups.
Guest rooms
Make sure the guest beds have fresh linens.
Clear some closet space or a drawer to make your guests feel more at home. No one likes to live out of a suitcase.
Provide your guests with a bedside clock and reading lamp. Not everyone goes to sleep or wakes at the same time.
No Comments Yet