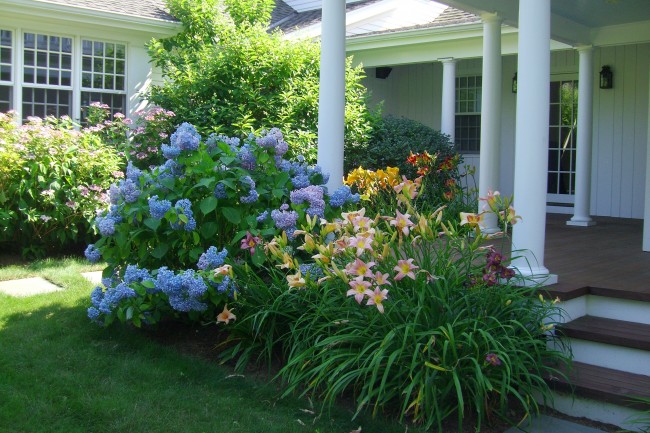 Spring is the time when nature renews itself. When spring comes around, we can begin spending more time outside and start enjoying the fresh air and new life around us. There's no better barometer of warmer times ahead than the first flowers. Having a spring garden is one way to welcome the new season right in your yard, and proper planning and planting of spring garden flowers is an essential part of making your warm weather welcome one the whole neighborhood will enjoy!
Common Types of Spring Garden Flowers
The quintessential spring garden flowers are, of course, daffodils. Their beautiful yellow blooms beckon even the most winter weary to come outside and have a look around. Snowdrops and crocuses bloom before and after daffodils, respectively. Tulips, the ones everybody waits for, come around a little later. All these flowers are in the lily family, which is known for being hardy as well as beautiful.
If roses are your passion, there are some types that will bloom rather early. Marigold and old blush china roses are lovely spring flowers and don't mind popping by before the rest of their family shows up. March marigold, clematis, and a few magnolias are also excellent spring garden flowers an can provide some interesting textures to your pre-summer plots.
Timing Is Key for Spring Garden Flowers
While a wide variety of spring garden flowers are out there, most find that choosing several species that bloom at slightly different times is the best way to go. Obviously, a huge blast of color soon after the snow stops falling is going to make quite an impression, but if you stagger your spring flowers so that one or two different types of blooms appear just as the previous blooms begin to fade away, you'll have a great looking garden that becomes more beautiful as the summer approaches.
Despite its official start date, spring really comes at different times of year depending on where you live. This means that not all spring garden flowers are going to be appropriate in all climates. One of the most beneficial things you can do to make your spring flower garden as unique and maintenance free as possible is to chat up a few local gardening specialists. These professionals will have excellent advice on the early blooming plants and shrubs that are native to your area and will set your garden apart from those across the country. Using native or near-native species also reduces the amount of work you have to put into keeping your plants thriving, as such species are designed to thrive even without your help!
Spring Vegetable Gardens
Flowers might be the prettiest signs of warm weather approaching, but they are far from the tastiest! Early spring vegetable gardens are hardly as diverse as their summer and fall counterparts, but the addition of fresh produce to the table is always welcome, even if the variety is a bit limited. Many spring vegetable gardens are based on hardy leaf crops like kale and spinach, but some varieties of broccoli, onions, parsnips, cabbage and even garlic are also hardy enough to flourish in early spring's unique environment. Though the lack of diversity in spring vegetable gardens is sometimes seen as a drawback, an extra harvest of a couple types of fresh vegetables makes a perfect opportunity for sharing the bounty with friends, family, and neighbors!
Of course, if you want vegetables to be ready to eat in early spring, you'll have to start your seeds indoors. Though indoor vegetable gardening is something you can easily spend hundreds or even thousands of dollars on, talking to your local experts will often lead you to a setup that is as effective as it is affordable.
No Comments Yet