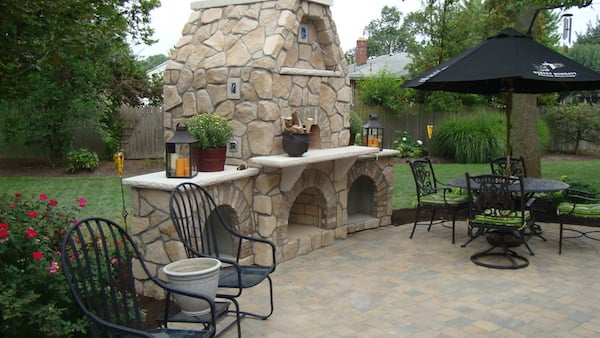 The most common wrought iron furniture is wrought iron patio furniture. Beautiful, decorative, and sturdy, wrought iron will hold up to the elements and remain as elegant as ever. True wrought iron is becoming rare. The contemporary replacement is a form of mild steel that looks and acts very similar to wrought iron. In fact, ornamental ironwork, whether mild steel or pure wrought iron, can be still be referred to as wrought iron.
Customized Wrought Iron Furniture
The process of creating wrought iron requires hand-crafted precision. Even when you buy a piece of wrought iron furniture from a manufacturer's brochure, an artisan still has to go through the same process as if this was the first time the chair had ever been created. You can draw your own design for your wrought iron furniture if you like. The point here is that having your wrought iron furniture designed just for you shouldn't cause the price to suddenly skyrocket. Some companies will even trademark your furniture specifically for you, guaranteeing your furniture is one of a kind.
Recently, the ability to machine iron or mild steel into a wrought iron appearance has made this type of material more economical. Wrought means "to work," in this case, the metal. In other words, the technology now exists to create a wrought iron look from machined steel, making the label a complete misnomer. Pure, hand-crafted wrought iron may become a valuable antique item in the near future.
Patina and Galvanization in Wrought Iron
Similar to copper and bronze, the finish of wrought iron changes over time. This is called patination, although unlike bronze, a wrought iron patina doesn't make it completely impervious to rust. Many homeowners like the look of a metal patina. You can leave the wrought iron to age gracefully on its own time and take the chance that you make have to treat it later for rust. Or, you can have the wrought iron oxidized when it's first forged to create a more durable and controlled look. If you like the look of new wrought iron or don't want to worry about rust, then galvanizing the wrought iron, coating it with a thin layer of zinc will prevent the metal from rusting.
Ready to start your
wrought iron furniture

?Find Pros
Wrought Iron Patio Furniture Accessories
As beautiful as wrought iron looks, it probably wouldn't feel all that comfortable to sit in without cushioning. Finding cushions to fit your wrought iron patio furniture isn't difficult, but you'll also have to choose a pattern and style. Hopefully, you'll find this is fun and not be gripped by indecision. Umbrellas are also common accessories to go with your wrought iron table.
Patios and decks are the most popular place for wrought iron furniture, but they're not the only place. Stools, especially bar stools for your home wet bar, is a great idea for wrought iron. Entryway benches and decorative racks are also something to consider.
No Comments Yet